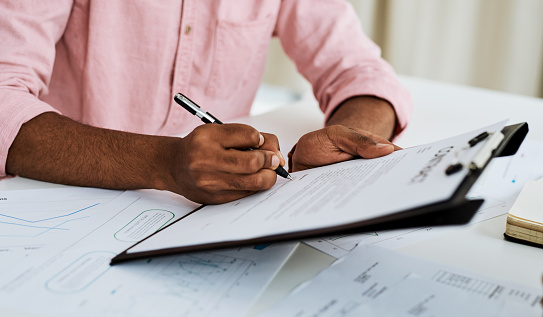 During the last two years when you had to run your household without maids, you must have felt the need for dishwashers and cleaning robots. There are so many smart gadgets that make life easier. Do you need to buy furniture or electronics? Do you need to upgrade your home with the best household products? Do you run out of cash in the middle of the month? You have saved up cash for contingencies and you cannot spend it. Not everyone has enough funds in their account to pay for these home appliances. It is the right time for you to know about Consumer Durable Loans.
Turn your dream into reality with Consumer Durable Loan. LoanTap introduces you to the best financial products which can help you in covering the cost of appliances without having to part with your cash up-front. Are you still wondering how a consumer durable loan works? To know more, read on.
What is a Consumer Durable Loan?
A Consumer Durable Loan is a financial option to make the purchase of your desired items in an easy manner. It covers all household products, digital products, and lifestyle products like ACs, TVs, refrigerators, smartphones, washing machines, and other appliances on EMIs. LoanTap gives you an affordable and comfortable option for customers to purchase durable items. You can obtain a Consumer Durable Loan from LoanTap to fund your purchases and pay back in flexible installments. It can help you buy durables with an Easy EMI option.
Products You Can Purchase with a Consumer Durable Loan?
A consumer durable loan covers a wide range of household appliances on EMI. Everything is covered in three different categories for you. You can purchase anything that falls under these categories using LoanTap's Consumer Durable Loan.
Home Essentials: Kitchen Appliance, Furniture, Washing Machine, Microwave, Cooking Range, Fridge, Air Conditioner, Water Purifier.
Digital Products: Tablet, Mobile Phones, LED TV, Laptop, Camera.
Home Furnishing: Modular Kitchen, Smart Home Appliances, Home Painting, Sofas & Beddings, Bathroom Fittings, and Accessories.
Eligibility Criteria for Consumer Durable Loan
There is no need to save up for years to buy appliances for your home. You can improve your lifestyle by taking Consumer Durable Loan. Now, with LoanTap's credit line, you can easily get the immediate funds for consumer durables and fulfill all your needs. To get the personal loan for consumer durables online, you need to qualify all the conditions mentioned below:-
You must be an Indian citizen or resident
You should be between 21 – 58 years of age.
You must have a net minimum income of INR 30,000/-.
Valid six months bank statement of your account.
You must be salaried/self-employed
Basic Documents for Consumer Durable Loan
A Consumer Durable Finance offers you the freedom to save the interest rates on credit cards and get a higher credit limit with a fixed EMI option. Financing is available to purchase any consumer electronic goods and home appliance to upgrade your life. After qualifying for all the criteria, you need to fill in the online application and upload the basic documents on the website.
Whether you are a salaried employee or self-employed, keep these following documents ready to buy big-ticket items.
PAN Card
Aadhaar card/Driving license/Passport for proof of permanent address
Copy of latest utility bill/telephone bill/postpaid mobile bill/ registered rent agreement for current address proof
Business establishment proof
ITR for the last two years
Salary slips for the last three months
Bank statements for the last six months
House ownership proof like a property tax receipt, electricity bill, etc.
While submitting the signed copies of your documents, your details should be valid and updated. If you want to buy expensive gadgets or household furniture, a Consumer Durable loan online can help you remove your financial burden. So, you don't have to wait any longer and save your monthly savings to buy the desired product.
Features & Benefits
Instant Consumer Loans open a window to get top-notch products for you. So, why not take advantage of this easy-to-access EMI Personal Loan? LoanTap is ready to give you a loan worth between INR 50,000 – INR 10,00,000. It will help you buy the best product from popular brands with the latest features.
Easy repayment options: Consumer Loans are the best to purchase ranging, from INR 50,000 to INR 10,00,000. At LoanTap, we allow you to choose the exact loan amount you want and decide the tenure to repay. Easy Repayment Option gives you the freedom to repay your product loans with flexible tenure options. With this personal loan, you only have to pay easy EMIs on a monthly basis.
Minimal documentation: Getting a personal loan from LoanTap is an easy and simple process. Your profile needs a few documents to verify the account. At LoanTap, lengthy documentation is eliminated and consumer time is not wasted in struggling with papers. The required documents should be legal and valid, including identity proof, address proof, and bank statements.
Instant Approvals: Consumer Durable Loan Companies follow a one-time registration process to approve the loan application within 24 hours. It will provide you with an online application to fill in your personal and financial details. LoanTap is a trustworthy loan lender who disburses personal loans on the same day.
No Security Deposit: Consumer Durable Loans are essentially unsecured loans, where you don't need to deposit any security for loans. Fintech Lenders like LoanTap will check your CIBIL score and bank statement to verify the application. This collateral-free loan is best suited for salaried professionals with a steady income.
Easy Repayment Tenure: LoanTap offers personal loans for amounts of INR 50,000 – INR 10,00,000. There will be enough time to repay over a tenure of 6 months to 60 months. . Consumer Durable Loan EMI Calculator can help you calculate the repayments and decide the tenure to pay the remaining amount.
No Hidden Charges: There are no hidden charges on the loan. All charges are transparently mentioned on the website. A processing fee of 2.5% is levied on the loan amount. There are no prepayment penalties if you repay the loan after six months.
Lower Interest Rates: Interest Rates on Consumer Durable Loans are much lower than on credit cards. It is a cheaper solution to buy consumer durable products using a loan rather than on a credit card. LoanTap offers you an EMI solution to pay off the loan amount on selected products.
Steps to apply for Instant Consumer Durable Loan
LoanTap has a quick loan application procedure to get Consumer Durable Loans.  LoanTap is one of the leading fintech lenders in India where you can get personal loans at competitive rates. You can save on interest rates and allow you to decide repayment methods. Whenever you need Instant Cash to buy the latest gadget in the market, apply now on the website. We have also prepared a step-by-step guide for you. 
Step 1: Visit this link or go to the Apply Now button at the right corner of the webpage. Click on the button and build your application there.
Step 2: You can also choose the KYC verification online process. Complete the online process by installing the LoanTap app from Google Play Store.
Step 3: Once you have filled out the application form, you need to upload the required documents to verify your profile.
Step 4: You should upload the mandatory documents required.
Step 5: After verification of all the documents, your loan will be approved on the same day. LoanTap will activate instant disbursal of the loan which will be credited to your bank account.
As soon as the process is done, the loan amount will be credited to your account. Try to repay the loan on the agreed repayment date. LoanTap offers you personal loans to manage the expenses and meet your urgent needs. It is a refreshing way to get additional funds to buy multiple electronic appliances at one time. You don't have to look out for borrowing money from family and friends and there is no need to dent your savings.
Tips to Selecting a Financing Option to Buy Consumer Durables
Before you finalize any financing option to cater to your needs and cover the expenses of purchasing. You check the interest rates as they vary depending on a few factors. Choose any financial products after setting a budget and tenure.
If you need a higher credit amount and are strapped for cash, it is best to select personal loans over Consumer Durable loans. So, you get a flexible period to complete the repayments. Most traditional loans for consumer durables have short payback periods.
If you apply for the Consumer Durable Loans, you will get only 80-90% of the total amount. On the other hand, a personal loan will credit a lump sum amount as per your needs into your account.
When you check out the list of financing options, make sure to include the hidden costs, such as processing fees with the loan amount. Make sure you check out the prepayment penalty clause as well. You can select the best consumer durable loans to make an immediate purchase for your office/home.
LoanTap can become your financial support by providing instant loans online. You can go for secured loan options If you require a higher amount. Our financial products are cheaper than credit cards, which charge 24-36% annually. Unsecured consumer durable loans can help you in tough times by giving you access to funds within 24 hours.
Luckily, LoanTap has been providing the Personal Loan facility in various cities. Currently, we are offering financial products in Ahmedabad, Bengaluru, Bhopal, Chandigarh, Chennai, Coimbatore, Delhi NCR, Indore, Jaipur, Lucknow, Mumbai, Nagpur, Nashik, Pune, Raipur, Vadodara, Patna, Agra.
The millennial generation has a multitude of aspirations that need to be met immediately. With tailored personal loans from LoanTap that is no longer just a pipedream. You can meet your needs and enjoy the latest gadgets by availing of a personal loan to buy consumer durables from LoanTap. With LoanTap around, you are no longer required to defer your dreams. Be in control of your life and use the LoanTap option to meet your funding needs.