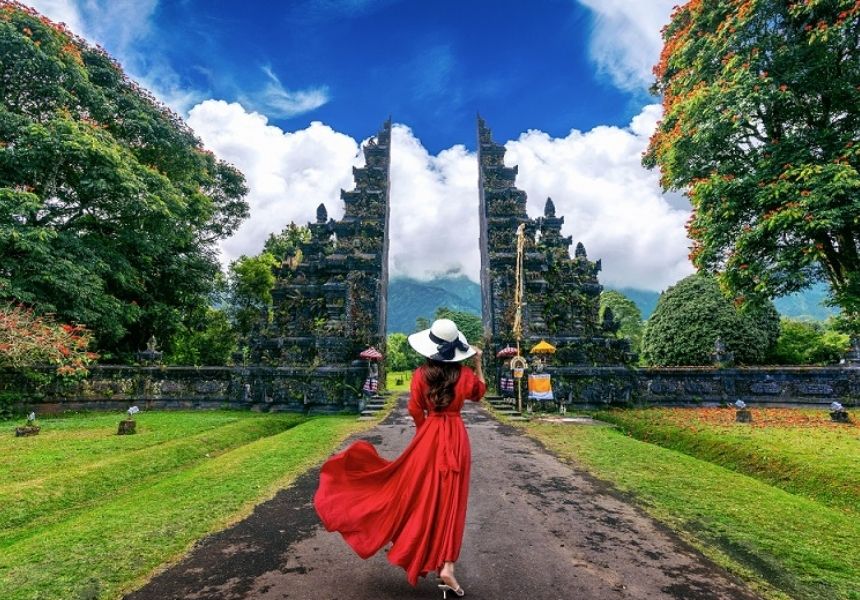 Everyone wishes to have a dreamy and magical wedding day. It is one of the most important days of your life, where you enjoy and share the most unforgettable moment with your family and friends. To plan your D-day, you can go beyond your expectations by hiring a wedding planner, dress stylist, band Baja, catering, and hotels. It takes a lot of effort to plan your wedding and arrange it under a budget.
Some numerous functions and celebrations happen in an Indian Wedding which cost a good amount of money. To cover all the expenses, you have to keep in mind their percentage from the total cost before setting up a budget:
Venue: It takes more percentage of the total cost. Also, answer the questions before deciding a venue like where will your wedding take place? Are you planning a destination wedding? So, decide the budget according to that.
Food and Beverages: Multi-cuisine trends are common and compulsory when you want to impress the guests. It also adds up a lot to the budget.
Wedding Decoration: If you hire someone to handle planning for decor, it costs you more. Customized themes and heavy decorations will charge you more than simple and common themes.
Photography: From pre-wedding shoots to videography of complete weddings, it can cost up to 5 – 10 % of the total budget.
Outfits and grooming: Designer dresses cost a fortune If you want to shine like a royal couple at your wedding. Before that, beautiful bridal makeup to get you ready for the special night will also cost you a hefty sum.
If your wedding expenses are more than your budget, take an Easy Personal Loan to fulfill your dream. Whether an Indian citizen or resident, you should be 21 years old or above with a minimum net income of INR 30,000 to be eligible for the loan.
How to apply for a personal wedding loan?
Are you thinking of a wedding loan to cover the expenses? You need to visit Loantap and fill out an online application. Along with this, you are required to upload the following documents:
PAN card
Aadhar Card
Salary slips of the past three months
Bank statements for the last six months
The team of Loantap will check your application and other parameters that make you eligible for the loan.
You had a magical and lavish wedding. But, you are still planning to go on an exotic and romantic honeymoon after the wedding. For a romantic honeymoon, there is no other place as beautiful as Bali. It is one of the most popular tourist places in the world, where every year thousands of tourists come from worldwide to have a peaceful vacation. Bali is famous for its tropical shores, volcanoes, green rice paddy fields, and dense jungles. Its rich culture, curious traditions, and lively nightlife make it exciting for couples to venture and have plenty of gorgeous spots to hideaway.
Best 10 Places to Visit in Bali for Honeymoon
Uluwatu
Pura Luhur Uluwatu is a peninsular hotspot for spending precious moments during your honeymoon. It is listed as the best place for sunsets in Bali. Uluwatu is situated over a 70-meter cliff above the sea. That will let you witness the beauty with direct views overlooking the blue Indian Ocean and enjoy the Kecak fire dance held in a nearby theater. You should go for blessings to Uluwatu Temple, a Balinese Hindu sea temple located in Uluwatu.
Best Timings: &: A.M – 7 P.M
Canggu
Canggu is one of the best places to visit on the Indonesian island, popularly known for its laid-back vibes. The beachside calls you to feel relaxed and enjoy the sound of waves. You will experience Balinese culture with stunning villas, rice paddies, and local food in the Bali market.
Best Timings: July and September
Kuta
It is time to witness the Tanah lot temple crafted perched on a rock and surrounded by the sea. Kuta beach is one of the best places to enjoy sunbathing, swimming, and a romantic evening with your partner in Kuta. You can go to the Kuta theater to watch night stage shows. Kuta is surrounded by many fun sightseeings that surprise you with beauty and uniqueness.
Best Timings: Kuta Beach ( 8:00 a.m – 7 p.m), Kuta Square ( 5 P.M – 10 P.M)
Ubud
Ubud is the center of old artisan traditions and spiritual life. This town is packed with yoga schools, meditation centers, village tours, and cooking classes to learn Bali cuisine. It is mainly famous for the local museums and galleries. There's also Ubud monkey forest, green hillsides, and rice terraces.
Best Timings: 8:a.m – 7 P.m
Lovina
Lovina beach is a playground of bottle-nosed dolphins, covered with gray and volcanic sound. This 8 km stretched Lovina coastline is now a famous tourist attraction in Bali. It also comprises a string of coastal villages: Kaliasem, Kalibukbuk, Anturn, and Tukad Mungga, collectively called Lovina. The spectacular sceneries and incredibly smart sea creatures make it one of a kind of attraction among tourists.
Best Timings: April – September
Menjangan
Menjangan Island is the hidden gem of Indonesia, which is famous for diving and snorkeling. It is an untouched and secluded part of Menjangan that becomes home to marine life and deers. You can also explore nearby the Pura Segara Gili Temple and spend a day at west Bali national park.
Best Timings: Anytime
Pasir Putih Beach
It is well-known for the island's hidden beaches that stretched between two villages Bugbug and Perasi. Pasir Putih Beach has various nicknames like the white sand beach, virgin beach, and Perasi beach. You can experience fishing, snorkeling, and sailing while enjoying the serene and calm waves.
Best Timings: All Day
Nusa Dua
It is the most developed resort area specially designed to attract tourists across the Globe. Nusa Dua is packed with an incredible collection of world-class hotels, an upmarket shopping complex, museum housing arts, cultural attractions, and artifacts. The clean beachfront and white sand beaches make Nusa Dua an ideal place for a honeymoon.
Best Timings: April, May, June, and September
Jimbaran Bay
It is an upscale beach town filled with several 5-star resorts and hotels. Jimbaran Bay is also known as 'Beverly Hills of Bali'. You will also find the budget-friendly villa where honeymooners can enjoy their private time and enjoy the grilled seafood from the restaurants. Jimbaran has a unique combination of its luxury resorts within the local community.
Best Timings: April, May, June, and September
Seminyak
Seminyak is the spa and boutique capital of Bali. It is known for its fine-dining restaurants and upscale shopping streets. As a couple, you will have fun and find a more exciting place like Petitenget temple. Seminyak locality is also famous for the popular Primo Bali chocolate factory that prepares handmade chocolate from locally-sourced beans and adds sweetness to your love. You can visit a lavish beach to spend a romantic night.
Best Timings: April – October
There is a splendid number of beaches and tourist attractions to visit while you are on a romantic excursion. Bali is a paradise for adventurers and nature lovers. You can also check out the Best Honeymoon Package for Bali to spend your romantic time with your loved one.
Best Honeymoon Packages in Bali
| | | | |
| --- | --- | --- | --- |
| Honeymoon Packages | Duration | Inclusions | Price |
| Romantic Bali Tour Package | 3 Nights/4 Days | Accommodation in hotels, sightseeing, meals, and transfers. | INR 30,000 |
| Bali Gateway Honeymoon Package | 4 nights/5 Days | Up to 4-star hotels, meals, sightseeing, airport pick-up and drop, transfers. | INR 45,000 |
| Bali Honeymoon Package | 5 nights/ 6 days | Up to 5-star hotels, sightseeing, cab transfer, airport pickups, flights, meals. | INR 51,000 |
| 6 Days Honeymoon Package | 6 days/ 7 Nights | Up to 5-star hotels, sightseeing, meals, transfers, spa treatment, pickup, and drop. | INR 62,000 |
Personal loans are a convenient method of funding your short-term requirements. When you need to meet personal requirements that cannot be put off for the future it makes sense to apply for a personal loan.
Why is it convenient to apply for a personal loan?
There are several benefits of applying for a personal loan, some of which are discussed below .
No collateral – Being an unsecured loan, a personal loan doesn't require any assets to be pledged. This makes it very popular among the younger generation.
Any purpose – Personal loans can be availed of without the need to specify the purpose. It doesn't matter if you are taking the loan for the wedding or the honeymoon or for any other purpose.
Quick processing – The processing of the loan is very quick. Loans are processed with 24-36 hours from application at LoanTap.
No paperwork- There is no need for any cumbersome paperwork. The basic documents need to be uploaded electronically. This saves a lot of time and effort.
Cheaper than credit card – The interest rates on a credit card range from 24-30% annually which is much higher than personal loans which you can get from 11-20%
Simple eligibility criteria – The eligibility criteria for personal loans are very simple. You can get a personal loan if you are an Indian citizen or resident over the age of 21 years and earning a net monthly income of over Rs 30,000.
LoanTap offers personal loans for weddings from Rs 50,000-Rs10,00,000 for tenures ranging from six months to five years. Interest rates start from 18%.
LoanTap understands your aspirations and helps you to convert your dreams into reality. You can start making your wedding plans and dream about your Bali honeymoon while we make sure you get your funds on time. Whenever you need funds, remember LoanTap is just a couple of clicks away.
You want a dream destination wedding and want to go away to Bali for a long idyllic honeymoon. Big fat Indian weddings cost a pretty penny and when you want a destination wedding you could end up spending a bomb.
What if you fall short of funds? Would you want to cut down your plans to fit your budget? Or would you find a way to obtain funds? Getting a loan for marriage purposes is a convenient way of having the necessary funds to make your wedding the most momentous occasion of your life.
Availing of a personal loan for marriage from LoanTap is so easy that you would fall in love with the process. No visits to banks, no standing in queues, no piles of paperwork. All you have to do is to download the LoanTap app on your phone.
LoanTap has offices in Delhi, Mumbai, Chennai, Bangalore, Pune, Kolkata, Noida, Vadodara, Coimbatore, Bhopal, Jaipur, Lucknow, Ahmedabad, Bhubaneswar, Indore. You can get a loan easily from the convenience of your home by simply filling out an application form for a personal loan for marriage and uploading documents or getting LoanTap representatives to collect them.
LoanTap loans for marriage purposes at 18% per annum work out cheaper than credit card loans. If both apply individually you can get a maximum loan of INR 10 lakh each which you can repay over 60 months. Foreclosures after 6 months do not attract any prepayment penalty.
What are you waiting for? Get the LoanTap loan for marriage purpose today and make your dream wedding come true. When funds are available in the palm of your hand, why look elsewhere?
Download the LoanTap app today. Get the funds you want and create lifetime memories with your beloved.
When it comes to emergency needs, LoanTap can be your best friend indeed. Go ahead and apply for that personal loan for marriage today.