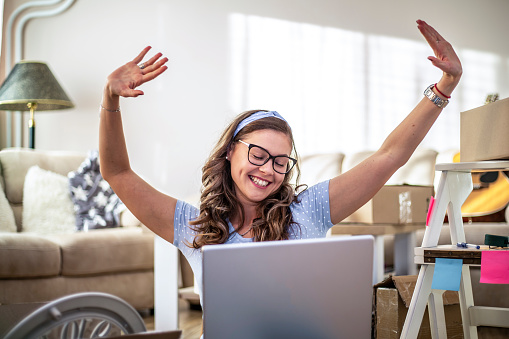 Kolkata is the third-largest metropolitan city in India. It is popularly known as the city of Joy. This city is filled with modern amenities and cultural vibrance. It has the country's first metro networks as well as 100-year-old buildings that add charm to this beautiful city. Kolkata is also known as the commercial and trade hub of East India. The stunning Victoria Memorial is an iconic place to visit in Kolkata. You can enjoy nightlife and witness the cultural performances of music, drama, and poetry.
Life is comfortable in Kolkata for salaried professionals. However, emergencies don't come with warnings. You struggle somewhere with the expenses and bills as a salaried person. In case of emergencies, EMI Free Loan can help you cope with urgent needs. LoanTap brings you this opportunity to handle heavy expenditures and provide you with sufficient balance to fulfill your wishes.
So, How does EMI Free Loan Work?
Personal loans or EMI Personal Loans ask you to pay as monthly installments at the applicable interest rates along with the principal component. Unlike Personal loans, EMI Free Loans will allow you to repay the entire loan amount in interest-only payments while you settle the principal in bullet payments on a quarterly or half-yearly basis. You will get a loan amount ranging from INR 1 Lakh to 10 Lakhs over a tenure of 6 months to 60 months. It is the best way to save for expenses and pay the loan amount hassle-free. With EMI Free loans, you can handle difficult financial situations without worrying about monthly payments. The loan interest is calculated from disbursal and added to your loan statement. You can pay off in convenient installments on the 7th of the following months.
Why you should go for EMI Free Personal Loans
LoanTap is an online lending platform delivering financial products quickly. It provides the best financial services to salaried professionals, where you only need to pay only the interest part of the EMI. There are other advantages of taking EMI Free Loans from LoanTap. Some of the benefits are mentioned below:-
Quick Disbursal and Approval: If you urgently need funds for the financial crisis, EMI Free will be the best solution. LoanTap offers you an accessible process to get the loan ticket on a same-day approval basis. You only need to fill out an online application to get a quick disbursal. EMI Free facility is the best form of credit line with no burden of paying full monthly EMIs. If your CIBIL score is good, the loan will be approved and instant disbursal done within 24-36 hours.
Flexible Repayments: EMI Free Loan Online offers flexible repayment options to choose how much you want to pay and decide the tenure period. You can try a planning budget for tackling the expenses and maintaining a healthy account balance. You will get a better option than any other fixed EMI personal loan for salaried professionals.
Minimum Documentation: There's no filling out many forms to qualify your application and go for any physical verifications. LoanTap collects the basic minimum documents to get any financial products. You are free to apply for the loan while sitting at your office or home. In the EMI Free Credit Facility, you can get the loan amount with residential proofs, identity proofs, and bank statements.
Transparent Process: LoanTap will complete the online application verification process without any charges.. No bank or NBFC will ask for prepayments or hidden charges for processing your loan application. You can pay interest only on the principal amount in the form of bullet payments or make a single payment to foreclose the entire amount.
No Collateral Required: EMI-free instant loans are popular as they do not require any collateral or security for disbursing the loan. You can get unsecured personal loans in just a few clicks. LoanTap offers you a safe and secure digital lending platform to get the loan amount. These need-based loans can help you fulfil your wishes without taking assets as a mortgage against the loan amount.
Cheaper than credit card: Free EMI Loans Online provides you with a flexible financial option to handle unexpected expenses without dealing with monthly payments. It charges only the interest on a monthly basis while the principal can be repaid in bullet payments. Using credit cards to handle the monthly expenses can cost you high interest between 24% – 36% annually whereas personal loans are much cheaper. Moreover, with the EMI free option, the monthly cash outflow is 40% lower.
Easy Expense Management: Personal loans EMIs could create some pressure on you to compromise with your expenses till you pay off the loan. However, it is the opposite with EMI-free loans. You can manage your month stress free and spare your savings by taking personal loans with no EMI. Borrowers can get a loan ranging between INR 1 lakh to INR 10 lakhs at a monthly interest rate of 1.5%, that's 18% per annum. You need to pay only the interest component on a monthly basis.
No Prepayment Fees: Unlike other personal loans, the Instant EMI Free loan is given without prepayment charges. If you fear paying huge prepayment charges, EMI Free Online Loans will reduce the burden of paying off the entire loan amount every month. There will be no charges for higher payments. Foreclosure is applicable post six months of disbursement.
Needed Eligibility Criteria for Personal EMI Free Loans
LoanTap has designed customized financial products to complete the financial needs of Salaried professionals. It is an NBFC lending the unsecured loans within the regulatory guideline while ensuring transparent processes. Borrowers need to qualify by clearing all the following criteria for EMI Free Loans in India.
You should be an Indian Citizen/ Resident.
You should be between 21- 60 years old.
Individuals should have a minimum net monthly income of INR 30,000/-.
You should have a steady income source to pay off the loan.
Applicants should have at least 680-700 CIBIL Score.
If you clear all the conditions, visit the LoanTap website and apply online to get the loan at lower interest rates. It will save your time and effort if you use LoanTap, India's most trusted lending platform. You can complete the online application process and activate instant disbursal in just a few clicks.
Documents Required for Availing EMI Free Loan
LoanTap offers you a simple and easy online process to avail the loans easier and simpler. It reduces the burden of visiting the bank or NBFC to request personal loans instantly. Getting an Instant Personal Loan will reduce the burden of visiting the bank for Physical verification. While applying for the loan, you need to upload the following documents for quick loan disbursement.
Identity proofs such as PAN card, Aadhar Card, Passport, Driving License.
Address proof including Electricity bill, Aadhar card, telephone bill, passport, rent agreement.
Submit the three latest salary slips
Bank account statements for the last six months
You need to submit IT return filed copies for the last 2 years as self-employed.
These are the basic documents required to verify your profile and check your financial situation. Before applying, you make sure these documents must be original and valid. The LoanTap team will not ask you for any other documents until there is a need for credit checks. It helps you to be financially disciplined and clear all credit debt history.
Steps to Get the Personal Loans EMI Free
Personal Loans are available now by installing a loan app from Google Play Store. The LoanTap app provides you with an easy-to-access user interface while sitting in the comfort of your home. Look at the step-by-step guide to follow for availing of the Personal Loan with no EMI.
Step 1: Visit this link or go to the Apply Now button at the right corner of the webpage. Click on the button and build your application there.
Step 2: You can also choose the KYC verification online process. Complete the online process by installing the LoanTap app from Google Play Store.
Step 3: Once you have filled out the application form, you can upload the required documents to verify your profile.
Step 4: You can also download documents and sign them to hand over to our representative.
Step 5: Your loan will be approved on the same day after the verification process. We will activate instant disbursal of the loan for paying the bills.
After completing the application process, the loan will get disbursed into your account in less than 24 hours. EMI Free Loans can help you manage your monthly cash outflow without spending much. It allows you to maintain a healthy credit score and cover unexpected expenses.
End-Use of LoanTap's EMI Free Loan
Debt consolidation: Creditors will give you the money at a high-interest rate. It will lessen the burden by consolidating the old debts at lower rates. In this way, you can consolidate your credit card debts and save your monthly salary. While paying for the loan amount, credit cards will attract you to use them for paying your expenses while you pay off your loan. So, you can try to avoid the temptation of using credit cards before you pay off the entire amount in order to maintain a good credit score.
Medical bills: EMI Free Loans are like friends in need, who can help you pay mounting medical bills with instant cash. It allows you to meet your financial needs. You may pay in instalments at no additional cost. You don't need to borrow money and pay higher interest rates to creditors. A personal loan may be what you need to pay off that debt.
Student debt: You can pay your student debt at lower interest rates. Salaried professionals can apply for EMI Free Loans to make the payments with no higher interest rates. You will have flexible payment arrangements to repay all your student loans with a personal loan.
Home repairs: Personal loans can help you take care of termite damage or a damaged roof. It is a reasonable option for installing new appliances and repairing the walls or ceilings. You don't need to compromise in upgrading your home. Personal Loans can cover your home repairing expenses at no EMI cost.
Helping a loved one: It is an unexpected situation where your close ones or family approaches you for financial help. You are ready for them to take out a loan to help. In this situation, you should be more practical and calculative because you need to pay all the loan amount at the end.
Wedding costs: A wedding is a highly expensive affair for couples. You and your parents have saved some amount to pay for your big day. EMI Free Personal loans seem a good idea. The interest rate is lower than using a credit card. You can well-manage the wedding expenses and boost your credit rating. It helps you hire a wedding planner and create a memorable experience with family and friends.
Vacation: Are you planning a fabulous trip for relaxation? Traveling is a wonderful remedy to get over the hustle and bustle of you. However, it also costs you a big chunk of your savings or salary. EMI Free Online Loans can help you finance your vacation. It is a better option than using a credit card and stops you from becoming a victim of this vicious cycle.
Financing Vehicles: LoanTap offers you up to 10 lakhs over a tenure of 5 years, which you can repay in bullet payments. These unsecured loans give you the freedom to buy a vehicle. The most alluring aspect of using a personal loan is that it doesn't require a down payment, and auto loans typically do.