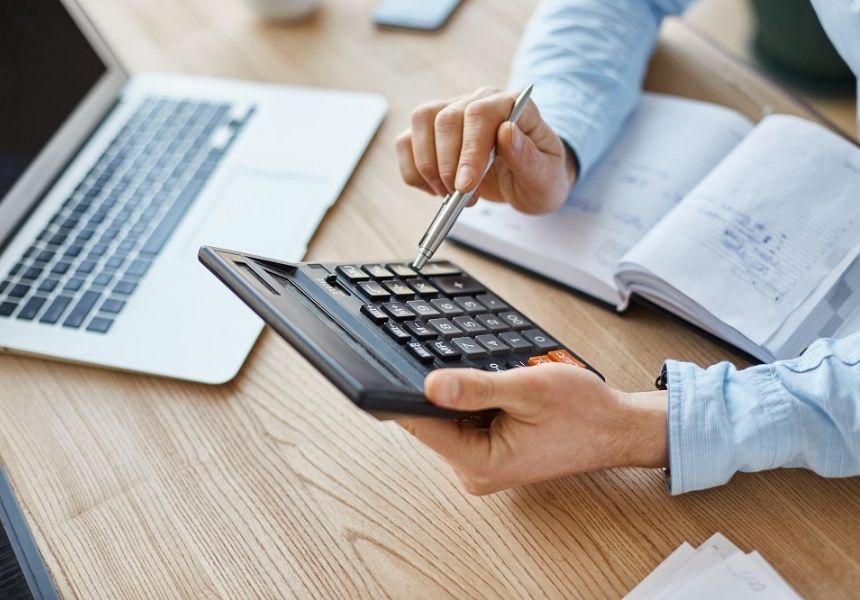 You can't buy a new home every couple of years but you can definitely renovate the existing one and meet your aspirations. Giving your house a facelift or a complete makeover can lift your spirits too as it brings in new positive energies. Clearing the clutter, throwing away what is not needed or in a state of repair and replacing it with brand new stuff is therapeutic, to say the least. It could be redoing the living room or bedrooms, getting yourself a modular kitchen or revamping the bathrooms. There are so many ideas that you can work with.
Getting the home renovated can be a huge task but has to be undertaken after a few years if you need changes in your home. Unless you plan well, this task can go on with no definite end. It is therefore prudent to have a budget and work according to it.
Decide what you want to change in the home interior design, Are you planning to change the layout? Do you want to change the flooring? Do you want to add false ceilings? Do you want to create a modular kitchen to replace the old one? Do you want to change the bathroom fittings?
Well, you can draw up a plan and see how many of your changes can fit your budget. Prioritize the ideas and start with the first one.
Do you want to change the false ceiling design for the hall for instance. A false ceiling is called a POP ceiling but is not actually made of Plaster of Paris. A false ceiling is often used by interior designers to change the ambience of the room and give it a classy look. The utility value of a false ceiling is the reduced heat and electricity bill if you are using an AC.
A gypsum false ceiling costs around 110-125 rs per sq foot for material + labour in most of the cities in India.
Acrylic false ceiling material starts at Rs 150 per sq ft
ACP false ceiling material costs around Rs 160 per sq ft
Glass false ceiling costs around Rs 350-400 per sq ft.
PVC false ceiling material costs around Rs 110-120 per sq ft.
These are rates for bulk quantities. The cost for a plain gypsum false ceiling for a 400-500 sq ft 1 bhk flat would cost you around Rs 40,000. A two-layer ceiling would cost Rs 80,000.
You can compare false ceiling designs on various sites and select whatever suits you. You can also consult your interior designer for more options.
You may decide to change your flooring to marble flooring. This is more expensive compared to vitrified tiles. However, marble flooring is far more durable too with a life of 25 years or more.
Common Indian marble ranges from Rs 90-Rs 300 per sq ft while Italian marble price is higher at Rs 600-660 per sq ft.
Labour charges will be extra @Rs 40-100 per sq ft.
If you want to use natural products for your flooring marble flooring is the way to go. White marble floor looks fantastic in big cities where there is little mud and dust but is hard to maintain in smaller towns.
Modular Kitchen
Modular kitchens are sleek and compact and give an organized look. Modular kitchens include the kitchen platform and the internal hardware fittings. Granite, Marble or Korian are used for kitchen platforms. Granite tops are most common and quite reliable.
The kitchen trolleys and shutters are factory made and fitted in the kitchen. The entire process can be completed in a week or 10 days.
The cost is calculated based on the area covered and the brand of fittings used and the type of laminate chosen.
Full modular kitchen price will range from Rs 4600-4800 per square foot. Semi-modular kitchen where the kitchen platform is already available will cost around Rs 1950-2050 per square foot. Go for good quality rust-free stainless steel kitchen trolley design and branded fittings for a smooth experience.
You will need to install a chimney in the kitchen to keep the oil and grease from your cooking away. You have several brands like Faber, Elica, Hindware, Glen and others to choose from. Pick the one that fits your kitchen and is convenient to maintain.
Bathroom fittings
You can redo the bathroom to give your house a new look. You can replace the bathroom fittings, change the tiles, add a bathtub or a shower cubicle etc. You should go for trusted brands that give you a warranty of 5-7 years. They offer a whole range of fittings to suit all budgets. Bathroom plumbing costs will not include the cost of bathroom fittings because they can vary depending on the brand you select. Most homeowners love to spend a lot on bathrooms while others work on an economy budget.
Brands such as Jaquar, Cera, Hindware, Parryware are quite popular for bathroom fittings. Prices mentioned include bathroom fittings for a single bathroom in the mid-range price segment. The cost for an economy range would be around Rs 27000 and for luxury would be Rs 33000. You should opt for good, trusted brands and always ask for a warranty card.
While going for home renovation, choosing the right plywood is an important exercise. Compare plywood prices but always try to go for the best quality available. It would be ideal to use marine plywood when it comes to the kitchen or bathroom and commercial plywood for other spaces. Pretreat the plywood for termites so that it lasts longer without trouble. Type of wood and the thickness determine the cost of plywood. Plywood sheet are normally available in sheet size of 8′ x 4′. Make sure the plywood is strong and not hollow in the centre. Look for the grains of veneer sheets and check the edge for the thickness of the plywood. If the grains are in the opposite direction, the wood is strong and durable. Never scrimp when it comes to selection of plywood. You will not regret it in the long run.
Mandir for Home
If you are planning for a home mandir, there are a plethora of designs available to choose from. You can use wood, granite , glass or marble for your home mandir. If you have a separate prayer room, you can install your mandir there. Else you can keep the mandir in your living room. The direction of the mandir is very important. It should not be visible directly from the main door. You can choose from an independent standing model or a wall-mounted one. You can add lighting and bells to create a divine ambience. The cost will vary depending on the size and material used.
Steel Grill
You may need a safety grille for the main door and window grills and balcony grills especially if you have small kids and live in a high rise building. Grills can be made of stainless steel, brass and cast iron. Rectangular bars are used to give it more strength. Rates would vary from Rs 110-130 per sq ft including cost of material and fitting charges.
Home renovation ideas are endless. You may choose to create a living room partition to separate the dining area. You may add wall stickers to give the room a new look. You may use texture paint on one wall to highlight it. If you have the budget you can really splurge and change your home the way you want to create a dream abode.
After you work out your budget, you need to figure out where the funds will come in from. If you are falling short of funds, you can choose to take a home renovation personal loan from LoanTap. 
Loan Tap offers loans from Rs 50,000 – Rs 10,00,000 for tenures up to 60 months. Interest rates begin at 18% per annum.
Who can apply for a home renovation loan?
You are eligible for a home renovation loan if
You are an Indian citizen or resident
You should be over the age of 21 years and less than 60 years
You should have a net monthly income of over Rs 30,000.
What is the process of applying for a home renovation loan?
Home renovation loan is a personal loan that is an unsecured loan. You don't need to pledge any assets to avail of this loan.
You can visit the LoanTap website or download the app to fill in the online application. You will need to upload the following documents –
PAN Card
Aadhaar Card/ Driving Licence/Passport
Salary slips of last three months
Bank statement of last six months
The LoanTap team will evaluate your application. If your credit score is good and all the documents are in order, your loan will be approved and the amount credited to your account within 24-36 hours.
You can opt for a flexible repayment plan. You can use a step-up option where you pay only the interest for the first three months and normal EMIs start after that. You can also choose an overdraft facility where you can get the loan sanctioned for the full amount and withdraw as required. You will be charged interest only on the amount withdrawn.
You can repay the loan in full after six months without any prepayment penalty.
Home renovation can be a long and tedious project especially if you are living in the house. It is best to do it in installments and complete one section at a time. Whether it is changing your wallpaper or changing the floor tiles or changing the home interior design, a renovation gives a brand new look to the house and adds positive vibes. What's more, you can even claim interest on the home renovation loan up to Rs 30000 as a deduction under Section 24.
LoanTap understands your dreams and aspirations and helps you meet them by providing you with a conveniently tailored home renovation personal loan. The speed, ease and convenience of the application process is designed keeping your needs in mind. There is no need to take on the pressure of using your savings for home renovation. It is better to take a personal loan and pay it off in easy installments.
LoanTap is your one-stop solution when it comes to tailored personal loans. Visit LoanTap and make your home renovation dream a reality.