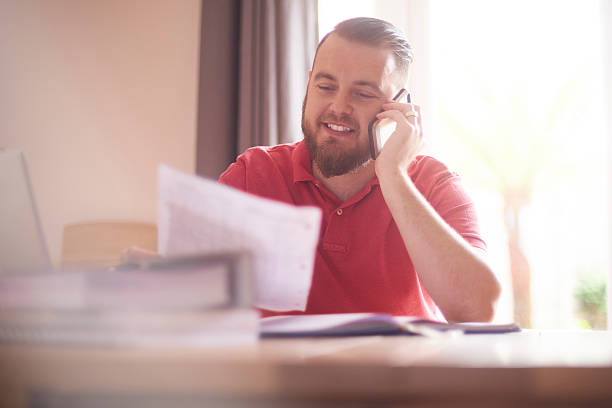 Bangalore is the city of high-tech industry and one of the finest cities in India. It has a big startup ecosystem that attracts millions of millennials to explore and get more opportunities. It is a bustling city with traffic by day and bustling nightlife. This city has won the title of Silicon Valley of India due to its growing startups and small enterprises. It is famously known for top colleges or institutions, research centers, headquarters of the top companies in India, and a vibrant Kannada film industry.
However, it is also an expensive city to live a comfortable life. Whether you need a flat on deposit or buy something, you get everything a little costlier. With an average salary, you can afford to manage your monthly expenses. When you are faced with tough times you may feel helpless without enough balance. So, our EMI Free Loans from LoanTap can help you get over the difficult times and manage your urgent requirements.
What is EMI Free Loan?
EMI Free Loan is a type of personal loan suitable for salaried professionals and self-employed, who solely depend on their monthly salary. This instant personal loan can reduce the stress of paying the EMI as soon as the amount is disbursed in your account. LoanTap is a technology-driven finance provider that offers flexible and innovative unsecured loans. In EMI Free Loan, you are not required to pay the complete EMI but only the interest component on a monthly basis.
But, How does EMI Free Loan Work?
EMI Free Loans become an affordable approach to fulfill your needs without worrying about monthly payments. An instant personal loan allows you to pay interest only on the principal outstanding. LoanTap offers you the loan amount of up to INR 10,00,000 based on your income, profile, and other factors. It gives you a comfortable tenure to repay the principal amount, in bullet payments on quarterly or half-yearly basis. Calculated interest will be deducted from the total outstanding balance as soon as you make payments. Monthly cash outflow reduces by 40% since you are paying only the interest component.
Benefits of EMI Free Personal Loans
Lending Platforms such as LoanTap, are accessible and innovative solutions for getting a loan hassle-free, and there is no need to visit any bank for verification. EMI Free Personal Loans is a flexible way to manage your expenses without spending your entire monthly salary. It is best suited for Salaried Employees, where they can get the loans following a comfortable process. You will receive multiple benefits as well as reduce the weight of payments every month.
Instant Approval: It takes a one-time registration process to get immediate cash in your bank within a day. EMI Free Online Loans get disbursed with a simple verification and minimal documentation. With a decent credit score, LoanTap can activate the fast disbursal process and credit the amount within 24-36 hours.
Flexible Repayments: EMI Free Loan Online allows you to choose the mode of repayments and decide the tenure as per your capacity. The flexible repayment option ensures better money management and stress-free payment towards the principal outstanding. It is a better option than any other fixed EMI personal loan for salaried professionals.
Minimum Documentation: The basic documents are required to qualify your application and verify your profile. It offers you all personal loan products without paperwork and a lengthy verification process. But, you make sure that all the given details in the documentation are valid before applying for any Personal loan.
Transparent Process: No bank or NBFC will ask for prepayments or hidden charges for processing your loan application. You can pay the interest on a monthly basis followed by repayment of principal in bullet payments every 3/6 months.
No Collateral Required: These unsecured loans will not require collateral against the loan and there is no need to submit security to any bank. The LoanTap team will never ask you to give your asset for possession till you make all the payments. That's the reason why it is popular among millennials.
Lower Interest Rates: Personal Loans are offered at much cheaper interest rates than credit cards. Interest is calculated on the principal and billed on a monthly basis. The principal needs to be repaid in bullet payments on a quarterly/ half-yearly basis post which the interest is recalculated on the reduced principal. It is an affordable solution to maintain a healthy account balance by providing a bullet payment facility.
Easy Repayment Tenure: Personal EMI Free loans provide the loan amount in the range of INR 50,000 – INR 10,00,000. You will have enough time to repay over a tenure of 6 months to 60 months. The easy tenure Method will help you decide how much to pay off the loan in a month and for how many months depending on your monthly capacity.
No Hidden Charges: There are no hidden charges or prepayments on the loan amount after 6 months. However, you have to pay a processing fee of 2% + GST on the gross loan amount. Customers can avail of loans at any time they want. You can make prepayments within six months with minimal charges.
Eligibility Criteria for Personal Loans
EMI Free Loan needs you to follow some conditions to get the loan amount. We have listed the eligibility criteria to go through once and checklist them. So, you will be able to get the instant loan disbursal in less than 24 hours.
You should be an Indian Citizen/ Resident.
You should be between 21- 60 years old.
Individuals should have a minimum net monthly income of INR 30,000/-.
You should have a steady income source to pay off the loan.
Applicants should have at least 680-700 CIBIL Score.
If you clear all the conditions, visit our website or download the LoanTap app. Personal Loans can help you as a short-term credit facility for emergency needs. It allows you to spare your savings and enjoy the expenditure with the higher credit amount. With minimal charges, you can get what you want and pay off the loan without any stress.
Documents Required for Availing EMI Free Loan
LoanTap is the most trusted digital platform which offers the best-customized loan solutions. You can apply for an instant personal loan at your fingertips. You can get the sanctioned loan amount in your bank within a few hours. It also ensures a paperless loan application process where you need to upload the following documents on the LoanTap website:
PAN
Address proof such as Aadhar Card/ electricity bill/ Water Bill/ Voter's ID.
Pay slips for the latest three months.
Valid salary account bank statement for the last six months.
However, you will get asked for other documents if there's a need during credit checks. Check all the documents before handing them over to our representative. You can get immediate cash without making you wait during times of emergency.
How to Apply for the Personal EMI Free Loans Online
LoanTap is an easy-to-access platform to get digital financial products. You can meet urgent needs without denting your monthly salary. It is an inexpensive solution where you will have affordable financing options. You only need to follow some basic steps:-
Step 1: Visit this link or go to the Apply Now button at the right corner of the webpage. Click on the button and build your application there. 
Step 2: You can also choose the KYC verification online process. Complete the online process by installing the LoanTap app from Google Play Store.
Step 3: Once you have filled out the application form, you can upload the required documents to verify your profile.
Step 4: You can also download documents and sign them to hand over to our representative.
Step 5: After verification of all the documents, your loan will be approved on the same day. We will activate instant disbursal of the loan for paying the bills.
With instant verification, the LoanTap team will credit the disbursed loan amount into your account. Try to repay the loan on the agreed repayment date. LoanTap offers you personal loans so that it can be helpful in occasional situations when you don't have a sufficient account balance. It is the fastest way to get the funds at your convenience.
End-use of Personal EMI-Free Loan
Pay Rent/ deposits: You want to switch to your new apartment or home. But, you don't have a sufficient balance to deposit or pay the rent in advance. You are in the middle of the month, and your salary is not enough for deposits. Borrowing money from family members and friends can bring unusual stress. EMI Free Loans can help you with paying rental deposits. It will reduce the burden of repayment every month.
Foreign Holidays: You want to travel to other countries and enjoy a stress-free time with friends or family. Foreign holidays can be expensive for you and your family. EMI Free Loan can help you have a dream vacation. In this case, you can borrow funds through an instant EMI free personal loan 
Home Renovation:  If you want to upgrade your home, you will need extra cash for home renovation. EMI Free Instant Loans can help you make your homes more functional and stylish with the new home appliances. A personal loan can provide you with a good amount to upgrade your home style. It can cover all the expenses from revamping your outdated home into a modern one.
Higher Education Fees:  Your children need college fees to pay for the next semester. Higher Education Fees will be quite expensive, depending on your monthly salary. Personal Loans can help you pay your children's fees without any fixed EMIs. 
Medical emergency: You cannot avoid any medical urgency. If your salary day is one or two weeks away, you feel hopeless without much balance. Any medical emergency can generate bills worth thousands. EMI Free Loans in India is the ideal solution in tough times.
Wedding Planning: Everybody's dreams have a wonderful fairytale like a wedding. No Cost EMI Loans can handle all your wedding expenses and lessen the burden of any financial crisis. You can enjoy your D-day hassle-free and celebrate this once-in-a-lifetime celebration with family and friends.  
Get an expensive item: Surprise your dear ones with something expensive using EMI Free Online Loans. You can get the loan amount ranging from  INR 50,000 to 10 lakhs with flexible repayments. Make your anniversary special by giving a beautiful gift to your spouse without compromising on the quality.