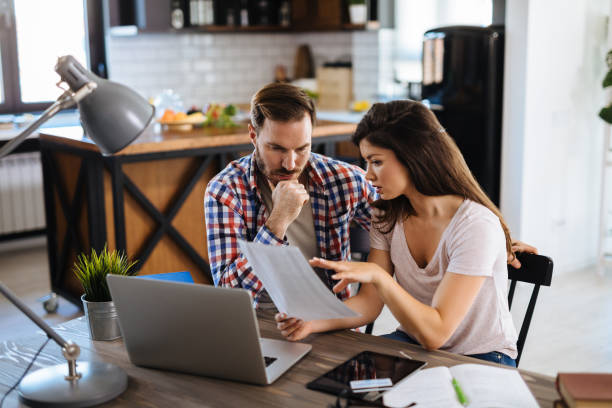 Delhi has become one of the most populated cities in the world too. It is a city where ancient and modern blend perfectly together. This capital city has a modern, well-planned, and extensive metro network. It is home to wholesale shops, famous cuisines, old architecture, forts, and big malls. Being a resident of Delhi means getting more indulged in enjoying the modern lifestyle. But, it can cost you much more than your exact monthly salary.
Here come credit cards as a friendly financing option.
This is where credit cards are gaining popularity among millennials. They attract people with alluring offers on shopping, discounts on restaurants, and easy money to take a trip anywhere. However, using credit cards regularly can increase the bills, which you need to pay at the end of the 45 days. Any long due credit card bills can increase the financial burden. Credit cards charge 2.5-3% monthly interest on outstanding.
High credit card debt can affect your CIBIL score. Therefore, it is highly recommended to repay the loans in monthly payments rather than waiting for the interest rates to rise and seeing a huge mountain of debt.
While taking care of your monthly expenses, you may face a shortage of funds to pay off the bills. An easy way out is to apply for a credit card consolidation loan. But, what does it mean, and how does it help pay off the debts? Let's dive in to learn more about it.
What is the Debt Consolidation of Credit Cards?
Consolidating your credit card debt is a good strategy, in which multiple credit card balances get combined into a monthly payment. It will make you more financially disciplined and pay your debts on time. It can reduce the interest fees, manage your payments, and shorten the payoff period. If you have a pile of debt, taking a consolidation debt loan can be an ideal option.
What is a Debt Consolidation Loan?
Personal loans are affordable solutions to fund heavy expenditures such as marriage expenses, medical bills, etc. Similarly, Personal loans can help you merge debts. It is available for those who can afford to take a loan and payback. It offers financial support to repay the scattered debts by merging them into a loan. However, if you are still in doubt, as to why you should go for a personal loan for Consolidation of Debt, then read further.
Reasons to apply for a Personal Loan for Debt Consolidation
Debt can make your life stressful. Credit cards charge high-interest rates on delayed payments, which further creates a financial burden hampering the monthly budget. Personal loans can be taken for debt consolidation to clear the various balances/debts. If you are still in doubt, check out the listed reasons why you should consider consolidating your debts by taking a personal loan:
Single Payment: It is difficult to track monthly payments of various credit cards. If you mistakenly miss any payment, you will need to pay the penalty. It will also affect your credit score and create problems in getting any other financial product. Consolidation of your debts with a personal loan can reduce the monthly hassles. It allows you to make one payment to consolidate all debts. Also, Loan repayments are a lot easier to do than paying credit card dues.
Lower Rate of Interest: In such scenarios, borrowing a personal loan for debt consolidation is a viable option. Personal Loans are a much cheaper option than credit cards. It is available at an interest of 1.5% – 2% monthly compared to credit card interest of 2.5-3% on the outstanding balance.
Flexible Repayment Tenure: LoanTap offers you credit card debt loans with flexible tenure of 6 months – 60 months. You should repay the entire loan amount within this period. To calculate the loan tenure and EMI, you can use a personal loan EMI calculator as well. It is also the best way to plan your monthly budget and save your savings from being exhausted in paying off your debts.
Improved Credit Score: This unique personal loan can handle debts and improve your financial condition. It will help you improve your CIBIL score This Consolidation credit card loan will stop the vicious cycle of paying high amounts with 24% – 36% interest rates annually.
Features and Benefits of Debt Consolidation Loan
High Loan Amount: Credit Card Takeover Loan from LoanTap will offer you a loan amount ranging from INR 50,000 to INR 2,00,000. However, the exact loan amount will be decided based on your income and credit checks.
No Collateral Needed: Take an easy route to clear the payment with the personal debt consolidation loan, where you don't need to give your assets as a mortgage against the loan amount. Personal loans for consolidating debts are essentially unsecured loans. So, it also doesn't require any possession in exchange for the amount.
Timely Approval: This instant credit card consolidation loan is offered with a simple loan application process. However, you need to follow eligibility criteria to activate the instant disbursal. LoanTap will approve your online application within 24-36 hours.
Minimum Documentation: Zero paperwork rule is applied to get you any personal loan for debt consolidation. You don't need to fill out numerous forms, only submit some basic documents to verify your details in less than 24 hours.
No Prepayment Charges: There are no prepayment charges or no foreclosure after six months of loan disbursement. But, if you want to close the loan within six months, it will charge you minimal fees towards the principal outstanding balance.
Low Processing Fees: LoanTap follows a completely transparent process to disburse the loan amount. No hidden costs will apply to the sanctioned amount. But, borrowers will get charged a small processing fee of 2% + applicable taxes on the gross loan amount.
Two Flexible Instalment Options
Mostly, salaried professionals face the financial issues of repaying credit card bills on time. It is difficult to manage everything using a monthly salary. Credit cards charge higher interest rates which add extra expense to your monthly budget. So, to organize your expenses and manage your monthly credit card debts, a personal loan offers you customized instalment options for borrowers:-
Step up Loan Instalment: If you know the exact loan amount and tenure time, Step Up Loan is an ideal solution. It allows you to pay interest only on the outstanding principal for the three months, followed by the fixed EMIs in the remaining tenure. This loan gives you enough space to manage expenses the way you want.
Term Loan: This Term Loan allows you to make the repayments via Fixed Equated Monthly Installments, where EMI is the sum of interest plus the principal amount. It helps to reduce the monthly payments and interest on the total loan amount.
Debt Consolidation Loan Eligibility Criteria
Instant Debit Card Consolidation Loan is a convenient way of borrowing the loan amount to consolidate repayments. You need to follow a quick process to get a personal loan online. Before that, borrowers need to qualify all the eligibility criteria mentioned below-
You should be above or 21 years of age.
You must be an Indian citizen or resident
Your net monthly salary should be over INR 30,000/
Credit Card Takeover Loan in Delhi will help exit the vicious debt cycle at lower interest rates. This unique personal loan will benefit you with financial support and release you from multiple repayments.
Documents Required for Debt Consolidation Loan Online
If you are eligible for the loan, it is time to proceed further. As discussed before, there is no paperwork required to get the loan approval on the same day. However, you need to upload the basic documents on the website, mentioned below:-
PAN Card to check the financial background.
Professional or company details.
Residence proofs: Aadhaar card, Electricity bills, Passport.
Identity Proofs: Driving License, Aadhar Card, Voter ID.
Latest Bank statement of the salary account for the six months.
Last 6 month transactions for self-employed.
ITR for last two years for self-employed
Before applying for the loan, check if all your documents are valid and updated. Because any problem with your documentation can be a cause of the rejection of your loan application.
Steps to apply for the Debt Consolidation Loan
LoanTap ensures you an efficient and seamless loan process. You can get the loan in just a few clicks. So, follow the steps to transfer credit card debt to loan, which are:-
Install the LoanTap app from Google Play Store or visit the page https://LoanTap.in/apply to apply online.
Create your profile by filling out the basic details like email address and residential address.
Check out the offers and enter the desired loan amount.
Submit the basic documents or mail them to the team directly with proper validation.
Once the KYC is completed, the loan will be approved.
As soon as you match all the parameters, they will activate instant disbursal online and send an approval to the email address. You can withdraw as much as you need when the loan amount gets credited into your account. Our team may ask you for more documents during credit checks.
Can I foreclose the loan?
Yes, you can pre-close the loan after six months of disbursement. There are no charges applicable on foreclosure or pre-closing the balance. You can pre-close the sanctioned loan in six months but need to pay minimal charges.
Do you need to apply for loans separately to clear the outstanding of two or more cards?
No, you don't need to apply for the loan multiple times to pay the debts of more than one card. You can consolidate multiple debts in one personal loan. LoanTap will sanction the personal loan in Delhi as per your eligibility and credit checks.
LoanTap offers you a higher amount of loan between INR 50,000 – INR 10 lakhs for tenures of 5 years to manage the heavy expenditures. Interest rates are charged starting from 18% per annum based on the type of loan, customer profile, and other related factors. Luckily, LoanTap's financial services are available in Delhi. If you are bogged down by multiple credit card bills and find it difficult to cope, opt for a credit card debt consolidation loan and reduce your stress.