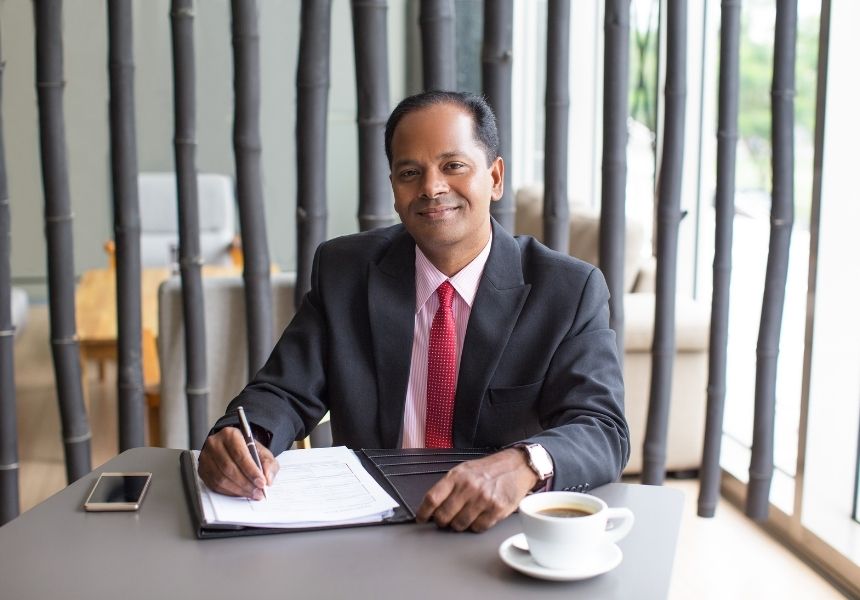 Personal loans are a short term financial solution that can be used by individuals to meet a funding need. They are unsecured loans which makes it very convenient for a majority of the population as it reduces the complexity of borrowing.
A government job is a reputed position and places the borrower in a good position when he goes to ask for a loan. The lender has faith in the borrower's repayment ability. The borrower has better negotiation powers because of his stable job. Lenders usually give better terms like
cheaper interest rates, longer tenures, lower processing fees etc.
Government personal loan is a special scheme offered by most lenders. They normally offer better rates of interest and a tenure of 6 years instead of the usual 5 years.
Loan for government employees – Steps to be taken
Step 1-
You can apply for a government personal loan if you satisfy the following conditions.
You are an Indian citizen or resident
You are an employee of the central or state government
You are between 21 and 60 years of age
Your minimum take-home income is over Rs 30,000 on a monthly basis
Step 2-
Now, you will need to visit the LoanTap website and fill in an online application form with your requirements.
Step 3 –
Please upload the following documents to support your application.
PAN Card
Aadhaar Card/Passport/Driving Licence
Salary slips of the last three months
Bank statements of the salary account for the last six months
Step 4-
Now sit back and relax. Wait for the LoanTap team to review your application. They will check your CIBIL score and consider the other parameters as well. If everything is in order, your loan has a high probability of being approved. Once approved, the cash will be disbursed to your account. The entire process from application to cash takes a maximum of 24-36 hours.
Features of LoanTap personal loans for government employees
Personal loans are available in ticket sizes from Rs 50,000- Rs 10,00,000
Interest rates start at 18% per annum
Tenures start from six months to sixty months
No prepayment penalty if you foreclose the personal loan after six months
You can choose from a range of flexible repayment plans
You can compare the loan offers of different lenders and take the best personal loan available.
When you take a Personal loan bank requires you to have a good CIBIL score. CIBIL score is a numerical summary of your credit history. It is a number between 300 and 900 where 300 is the lower band and 900 is the upper band. A credit score above 750 is considered very good. Usually, a score above 750 is good enough to get the loan approved in 95% of cases.
Paperless personal loan
The personal loan process is paperless. There is no heavy documentation involved. Only a few important documents need to be uploaded. This makes it very convenient for new age borrowers who do not like to spend too much time filling up forms
Personal loan India
Taking a personal loan in India has become a very simple process after the introduction of online portals by fintech lenders. Access to a smartphone and cheap data has ensured that anyone fulfilling the basic requirements can take a personal loan. This has ensured the penetration of credit to the underserved segments of society.
Personal Loan instant approval is very easy if you use a loan app on a smartphone. Loan approval is very quick and is soon followed by cash disbursement to your account.
Purposes for which a personal loan is usually taken by government employees
Personal loans can be taken for any purpose as long as it is legal. You do not need to specify the purpose of your personal loan application.
It could be any of the following or something totally different
Home renovation
Down payment for home
Wedding expenses
Pre wedding shoot
Salary advance loan
Home gym
Hair transplant
Electric vehicle
Education expense
Medical emergency
Home appliances
Electronic gadget purchases
Investment
Vacation
Anything else
Benefits of personal loans
No collateral – There is no need to deposit collateral because it is an unsecured loan. This is the main reason for the popularity of this product among the younger generation.
No need to mention the purpose – There is no need to mention the purpose. Personal loans can be taken for any purpose.
Minimum paperwork – There is no need for any paperwork. It only involves an online application and upload of mandatory documents. This is another reason why people prefer online personal loans to traditional loans.
Easy eligibility – The eligibility criteria for personal loans is very simple and most people meet the requirements.
Simple process – The process of applying for a personal loan is very simple and user friendly. Anyone can use the loan app or the website to fill out an online application. The money is automatically disbursed to the mandated account.
Quick disbursement – Personal loans are disbursed very quickly. LoanTap ensures that all loans are disbursed within 24-36 hours of application.
Cheaper than credit cards – Credit cards charge 2.5-3% per month on the outstanding balance which is 24-36% on an annual basis. Personal loans are much cheaper between 11%and 24%.
No prepayment penalty after 6 months – Foreclosure of the personal loan after 6 months does not invite any prepayment penalty.
Flexible repayment plans – There are flexible repayment plans available that make it easy for borrowers to repay their personal loans.
Available 24*7 – Unlike traditional banking, the online personal loan is available 24*7 and you can apply for it anytime.
LoanTap understands the needs of borrowers for urgent funds and makes them available to them within 24-36 hours. Personal loans may be life saviours in emergency situations.
Imagine if you are stuck in a medical emergency and need funds immediately, it would be wise to scan the net and go for a personal loan.
Similarly, if you need to buy flight tickets for your family in an emergency to a far off city or country on an urgent basis, a personal loan may be perfect for you.
Imagine if you have to pay your fees to enrol for a course and the deadline is two days away, a personal loan may save the day for you.
You need to put down a rental deposit on a perfect accommodation that has come on the market and you don't have much time, a personal loan would be ideal.
And you can go on and on. In an emergency, a personal loan is ideal for borrowers. You can take it for the longest tenure to keep the EMI low. After servicing the loan for 6 months, you can prepay the loan whenever you get additional funds.
If you have fallen into a vicious debt cycle by taking multiple loans or credit card debts, you can choose to take a debt consolidation personal loan and eliminate this pain. You can manage one monthly outgo, establish some discipline and improve your credit score over a period of time.
No matter what your need or purpose, LoanTap is ready to provide you the best service possible. For all your personal needs, please visit our website and we will be glad to help you.