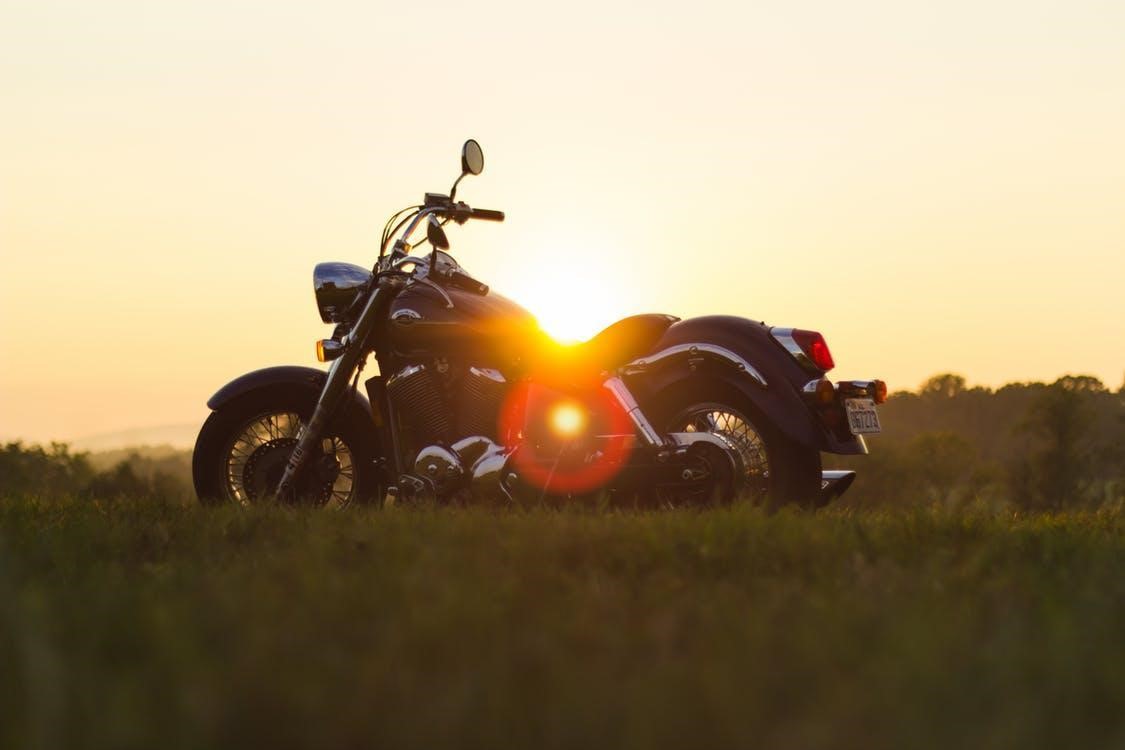 Published on : June 09, 2017
'Loan' is still perceived as a huge burden for many households in the country. While loans are known to take off that burden off, it still gives nightmare to people and they avoid availing a personal loan. However, a loan can be a solution to many of your financial problems. The processing of these loans is such that an average young salaried professional between the ages of 25-35 can easily apply for loans at affordable interest rates. One such loan is the two-wheeler loan, which is very customer friendly and with easy repayment options. With LoanTap you can choose from only interest payment product to regular EMI based product. You decide entirely as per your current obligations and convenience. So, when you walk into the showroom to get your dream bike, the loan sanction letter is already available with you.

A huge chunk of the population use two-wheelers as a mode of transportation to commute daily. And why shouldn't they? Bikes and mopeds have a better resale value; also they come with low maintenance costs and are convenient to keep. Two-wheeler loans are undoubtedly one of the biggest growing industries in India. With Loan Tap's flexible repayment options, getting a two-wheeler loan approved has become one of the most convenient processes. Here are 6 advantages of buying a two-wheeler on loan instead of purchasing it in an all cash transaction.

Apply for a Premium Bike Loan
6 Advantages of applying a two-wheeler loan instead of purchasing a two-wheeler.

Takes off a huge burden.


When you avail a two wheeler loan, the biggest benefit of doing so is not facing a financial dilemma at a time. It helps you pay back the money you owe to the banks/NFBCs at a fixed interest rate which are nominal and makes it easier on your pockets to spend a little amount every month. So, if you buy a two-wheeler which is rated at 50000 INR, paying it off in a year's time with a nominal price is efficient. Not only this but for all those who wish to buy a pretty expensive premium bike without any hassle, LoanTap also offers a Premium Bike Loan up to a whopping 5 lakh rupees.


Helps with your CIBIL Score.


Many loans involving a huge amount of money like a home loan, car loan or a personal loan require a good CIBIL score. CIBIL or Credit Scores are a summary of your history in loan credits and repayments over a period of time. And because the cost of buying a two-wheeler is less, it makes two-wheeler loans the easiest of all the loans to be paid off and it is an opportunity for young professionals to start off with their CIBIL Scores


Attractive interest rates.


Interest rates in India for a bike loan range from somewhere 12%-27%. These varying interest rates depend on the Bank/NFBCs you approach, your time of employment, income range, bike specifications etc. Banks and NFBCs these days are providing two-wheeler loans at very feasible interest rates, rates which have gone down in the past few years.


With the increase in the number of commuters who wish to travel quickly, safely and efficiently, the demand of two-wheelers has gone up tremendously. And owing to this, the interest rate trends have been facing downward slope over the years due to a rise in the two-wheeler industry and a decrease in the petrol prices. Loan Tap offers these loans in two options, EMI free or loan term. This choice can help one decide what is more suitable for their finances. For all those who wish to purchase their dream bike, now is the ideal time to take up an attractive Premium Bike Loan from LoanTap and relieve you from the financial burden.


Eligibility across Income range.


An average two-wheeler ranges between 55000 to 75000 INR and when you take up a loan, the amount to be paid each month is seemingly less because of the low vehicle cost. It is not mandatory for you to have an annual income salary within the taxable income range. For someone who is earning around 100000 INR per year, getting a bike loan approved is not a herculean task. Additionally, LoanTap has convenient repayment offers which include low EMI outflow and only interest. And so, your eligibility makes this loan more appealing, doesn't it?


Additional benefits.


An interesting part of taking loans from Banks/NFBCs is that, due to the Indian Motor Act, loans are sanctioned with an insurance cover of the vehicle and an accidental cover for you. Did you know that LoanTap funds about 100% of the on-road value in pre-approved loans and can go on to fund up to the complete invoice amount which will also include accessories. Also, the loan covers any extra costs incurred such insurance and the cost for accessories and registration.


Flexible and quick process.


Gone are the days when one had to wait for months for a loan to be approved and stand in queues outside banks and offices. With the improvements made in the loan approval process over the last few years, the sanctioning time of two-wheeler loans came down within day. Not only has this, but the period of repayment varied from 12-48 months making it an easier option for many to repay the amount in smaller installments.
For the first time LoanTap is offering preapproved loans for two wheelers. So now when you walk into the showroom, you just need to carry your sanction letter with you and decide only about the vehicle you want. Also in case one feels the need of extended loan period, LoanTap offer tenure up to 60 months and also offers one of the quickest and the most flexible process for loan approvals.


Banks and NFBCs cover 90% marginal cost of your purchase with 10% as a down payment which is a very nominal amount of money to purchase a bike. Apart from this, the institutions do not have any prepayment charges, which means, as long as you repay your loan amount on time, no extra charges will be put on your payments tab. This is also because Banks and NFBCs have an idea that two-wheelers in general cost less and so charge very less, if at all.


With changes in policies, laws, and additions to the industry, buying a Two-Wheeler is no more a luxury you can't afford. Every year the loan accessibility and approval process go through such improvements and alterations that make it very easy and hassle free for a common man to buy a two-wheeler. And with all the benefits mentioned above, there isn't anything to stop you from opting for a Two-Wheeler loan. So, if you have already thought of going for a two-wheeler loan, then considering LoanTap for the most convenient options is certainly going to be your best choice.

Check out your Loan Options