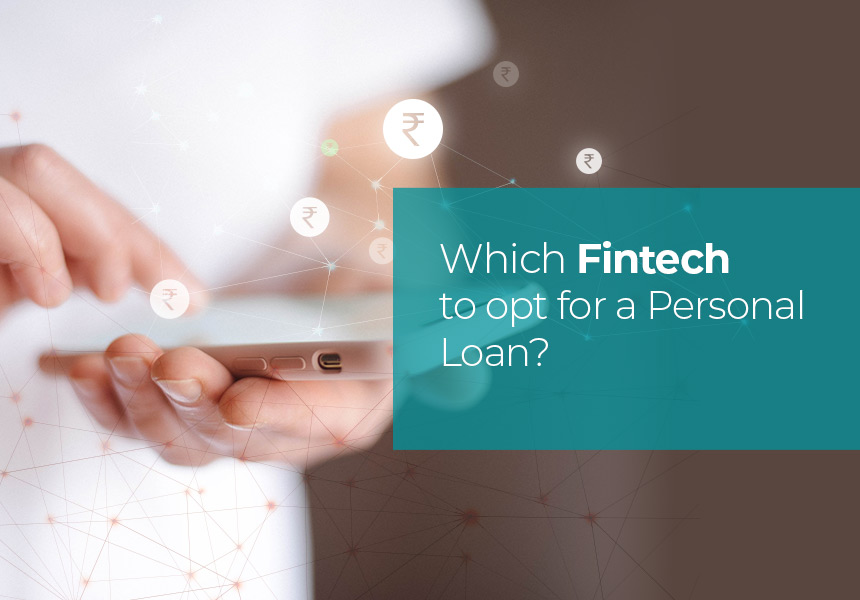 Published on : February 04, 2020
The digital lending industry in India is growing at a pretty fast rate. India is only second to America in terms of fintech start-ups. With the Digital India program gaining momentum, these firms are gaining foot even in rural India. Market penetration is happening through mobile applications. With the help of technology, they can reach smaller cities and towns to explore credit as well as other financial product markets merely with the help of personal loan apps.
What is a Fintech?
Fintech is an industry where finance crosses path with technology to provide financial services like insurance, online payments, digital wallets, and digital lending. Some popular fintech companies are LoanTap, PayTm, PhonePe, MobiKwik, and Billdesk. In terms of digital lending, digital payments, and personal finance management, the fintech industry has transformed Indian markets. Financial institutions are using technology to take corrective measures in order to eliminate any inefficiencies that slow down the payment or lending process.
What are the key features of a good Fintech company?
The banking and financial service sector has seen drastic changes in the last decade. Fintech start-ups have made credit products easily accessible to people just by using instant loan apps. Here are the key features of Fintech companies that have made them so successful.
Simplified user experience Good Fintech companies are exceedingly functional in terms of performance. They use advanced technology to provide innovative products to the customers in order to aid them in handling their finances and provide them with instant approval and quick disbursal facilities. The basic idea is to provide advanced financial services in a simplified form so that the customer can enjoy obstacle-free access to various financial products at his fingertips by using a spersonal loan app
Multi-tier functionality Fintech firms have multiple users accessing the same information at the same time. Therefore, it is crucial for these firms to support multi-layer functionality. They need to be able to keep up with thousands of simultaneous sessions without any lags in the processing time. Thus, a good Fintech must deliver within the said time despite of multiple discrepancies.
Integration capability To provide diverse financial solutions and products, fintech firms should be able to integrate with third party vendors and payment gateways. This means that they need to be compatible with the required vendors to enable smooth exchange of information and prompt, real-time responsiveness.
Innovation The customer is always looking for more, be it in terms of products or technology. Millennials are highly dependent on technology to guide them in their financial decisions. It is advisable for a fintech company to use Artificial Intelligence to help consumers make decisions related to asset or finance management. Advanced technologies are being used to help users identify the areas of risk and how they can be monitored and neutralized. Providing endless possibilities to customers will help them compare and decide what's best for them.
Personalization Like any other type of service provider, fintech companies also benefit by putting the interest of the customer first. They earn the client's trust and goodwill by making the user experience satisfying and empowering the client with tools that help in setting and tracking financial goals. A good fintech firm aims to provide products to the consumers based on their preference. All products are not suitable for all customers; therefore, customization and flexibility are the features that will draw a consumer to a particular fintech company. Prime examples of such personalization are notification systems that alert customers about their payments, policy renewals, or unauthorized activities in their account.
Security A lot of frauds pertaining to online transactions are coming to light. So, customers tend to be a little hesitant in sharing vital information online. A good fintech company ensures data security by complying with cyber security norms that they have in place for data protection and customer privacy. Most fintech firms undergo regular audits and have certified security systems to eliminate any security mishaps. Many firms are equipped with disaster management protocols that help protect confidential data in cases of any emergency situation leading to security breach. A recent innovation on the technological front is that of Blockchain, wherein records are in a series of blocks and are time stamped. This makes it difficult to tamper or change the data. While this technology is currently in its infancy, there is great potential for application.
How are Fintech Companies Different from a Bank?
Fintechs have captured the unexplored market of banking and finance with leading edge innovations. Providing services on instant loan apps is one of the finest innovations to make life simpler for millennials. There are still those who rely on traditional banks for meeting their financial obligations. But with tough competition from fintech companies, banks are embracing technological advances to reach their customers through online banking and mobile applications. Let us see how these two services differ:
Objective
Traditional banks cater to the basic financial needs of a wider audience. They basically focus on products and customers that have accumulated over time. Their vision, purpose, and objective have been around too long for them to start making changes suddenly. It was never in the vision of banks to provide simplified credit products to their customers on an instant loan app.
The fintech word has mostly been associated with start-ups. These were born to bridge the gap between what was provided by the existing institutes and the changing needs of the consumer. Their objective is to create diversified innovative products that could cater to people from different classes, using technology.
Customization and Personalization
Traditional banks are more focused on providing the basic financial supplies that are needed to keep the economy running smoothly. The products were limited, and the policies are strict. There usually is a process in place for everything, with hardly any personal touch. The customers had to rely on the predesigned products to fulfil their financial needs.
When fintech companies entered the market, they relied on advanced technology to study customer's preference and provide them with customized products to suit their needs. They put the needs of the customer first and created a highly personalized service format where customized services are provided quickly and easily.
User Experience
With traditional banks going tech savvy, their interaction with customers has been restricted to chatbots. Besides expanding their products, they haven't been able to make dramatic changes in the user experience. It is very difficult to change an infrastructure that has been in place for decades, and the transition is happening gradually.
The fintech sector has built its infrastructure in such a way that it is user friendly and personalized. Innovation propagates round-the-clock service, easy accessibility, instant loan approval and quick disbursals. Technology has helped Fintechs to provide such experiences on various personal loan apps. It provides comprehensive solutions at the tip of a finger for customers, making the user experience pleasant.
Market Penetration
The market penetration of the fintech industry is higher than that of traditional banks. A major reason for this is their online presence and functionality. With the internet and smartphones reaching rural markets, fintech firms have made their presence felt significantly, giving them an advantage over traditional banks in terms of market coverage.
In Conclusion
There is no doubt that the future of fintech is promising in today's market. Although faced with far fewer organizational structure barriers, the fintech sector will have to keep floating innovative ideas and products to keep up with the changing markets.
Likewise, LoanTap is catering to provide Instant Personal Loan to its Customer merely by using a personal loan app for instant loan approval and quick disbursal!
📲Download our Online Loan App to Apply Now: Google Playstore / Apple App Store