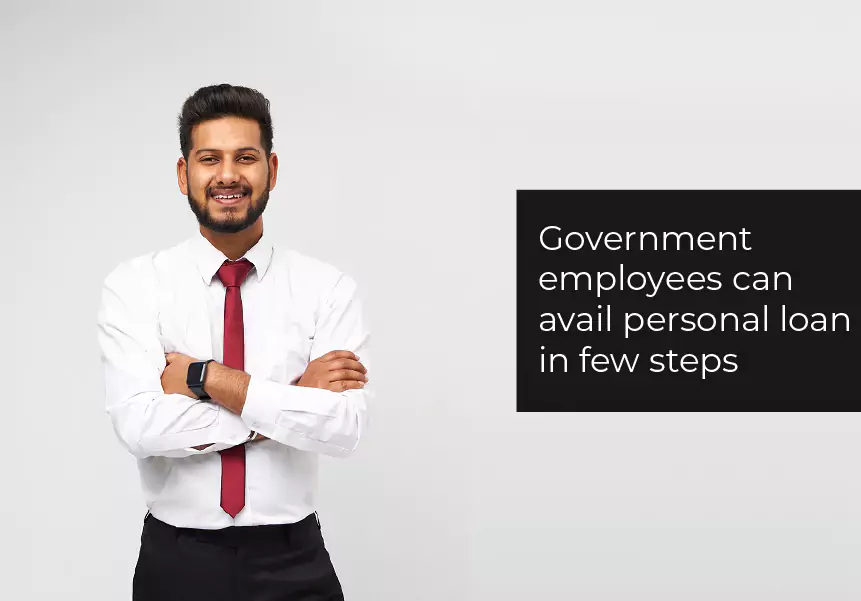 Published on : November 07, 2021
A personal loan is a sum of money that you can borrow for various purposes. A personal loan could be used to restructure debt, pay for home upgrades, or organise a dream wedding, for example. Banks, credit unions, and online lenders all offer personal loans. You must repay the money you borrow over time, usually with interest. Personal loans may be subject to fees from some lenders.
All You Need To Know About A Personal Loan
A personal loan enables you to borrow money to cover personal expenses and repay it over time. Personal loans are a sort of instalment debt that allows you to borrow a large sum of money in a single payment. For instance, you may utilise a personal loan to pay for:
Home renovations or repairs
Debt consolidation
Unexpected expenses
Moving expenses
Vacation costs
Medical bills
Wedding expenses
Hair transplant costs
Home Gym
These loans differ from other loans that require payment in installments that are used to fund specific needs.
Personal Loan Types
A personal loan is of two types:
Secured Personal Loans: As a pre condition to borrow the funds, a secured personal loan requires some form of collateral. For example, you could use cash assets like a savings account or a certificate of deposit (CD) to obtain a personal loan, or a physical asset like your car or house to secure a personal loan. If you default on the loan, the lender may be able to seize your collateral to cover the obligation.
Unsecured Personal Loans: To borrow money with an unsecured personal loan, no collateral is required. Banks, credit unions, and online lenders can provide qualifying applicants with both secured and unsecured personal loans. Because there is no collateral to collect, banks perceive the latter to be riskier than the former. For a personal loan, this could entail paying a higher interest rate.
Eligibility Criteria
Take a look at the eligibility criteria for the application of personal loans:
Must be an Indian citizen.
Age must be over 21.
Minimum income of INR 30,000 is a mandate.
Any person who works for the state government, central government or any state level body can apply.
Documents Required For The Loan :
To process your loan request, we'll require the following documents:
-Proof of address
-PAN
-Salary account bank statement (previous 6 months)
-Payslips (previous 3 months)
However, if further documentation is required during credit checks, we may ask for the same.
How Long Will It Take For A Personal Loan To Be Processed And Disbursed?
We have a very fast and effective underwriting system in place to ensure that your order is delivered on schedule. If all documentation and credit checks are in order, it normally takes between 24 and 36 hours.
What Is The Maximum And Minimum Loan Amount?
We offer personal loans ranging from Rs 50,000 to Rs 10,00,000 at LoanTap. The amount of your loan is determined by your eligibility and credit checks.
How Much Is The Application Cost For This Loan?
On the gross loan amount sanctioned, there is a 2% processing fee plus relevant taxes.
Is It Possible For Me To Make Partial Or Larger Payments On My Outstanding Loan? Are There Any Fees To Be Paid?
Yes, you can make larger monthly payments on your loan. After six months, there are no fees for late-payments or foreclosure. You have six months to make part payments or face foreclosure with minimum fees.
Is It Possible For Me To Close The Loan Early?
Yes, after 6 months of disbursement, you can prepay the loan facility. There are no foreclosure charges after 6 months, but you can prepay your loan with reduced fees if you do so within 6 months.
Employment with the Government is considered safe by most lenders which makes it very easy for them to get a personal loan more comfortably. The repayment capacity is higher because of job security and lenders feel more secure giving unsecured loans to individuals who have a lower risk of default.
Most lenders offer loans to government employees for a maximum tenure of 6 years as compared to 5 years for others. This stems from the stability and security of a government job. They also get the advantage of lower processing fees. Some lenders even offer a second loan one year after the first loan is taken.
Being a government employee gives you access to easier and faster credit whenever the situation demands it. You get to enjoy the benefits of better loan terms, be it a longer tenure, lower interest rates or waiver of processing charges. These are some of the privileges that come with a responsible government job as the trust of the lender increases multifold.
If you are a government employee in need of funds for any purpose, you can just visit LoanTap and put in your request. We would be happy to assist you with whatever you need. Based on your personal loan eligibility, we can work out the best deal for you.