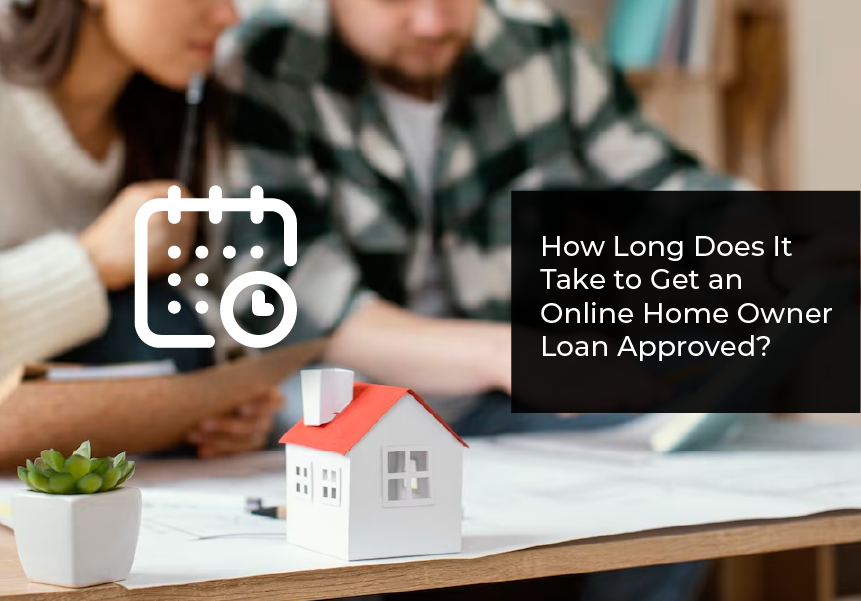 Published on : March 23, 2023
There are a hundred things to do related to the house, and all of them would need money. Whether it is repairs or renovation or a house painting, or changing the furniture, it is an expensive process. One thing may lead to another, and before you realise it, your budget may be out of whack. Wouldn't it be cool if you could get an instant personal loan that could sort out your funding issues in a jiffy? 
Well, LoanTap understands the multiple needs that homeowners have for funds to manage home upgrades and maintenance. That's why they have come out with a personal loan that can help you handle these issues without any stress.
Personal Loan Demystified
In case you are wondering what a personal loan is, it is simply an unsecured loan that you can use for any purpose for the short term and that too without having to pledge any assets. Moreover, an online personal loan is completely free of paperwork and involves minimal documentation, which makes life quite relaxed and hassle-free.
Do you have what it takes to get a personal loan from LoanTap?
You can easily get a home-owner loan from LoanTap if you meet the following criteria-
You are an Indian citizen or resident
You are over the age of 21 years
You earn a net monthly income of over INR 30,000
You have a reasonable credit score of around 630 or more
If you check all these boxes, congratulations! You have what it takes to enjoy a tailored personal loan from LoanTap to handle your home requirements.
Now that you have made it through the eligibility process, what should you do?
LoanTap offers home loans or homeowner loans for homes from INR 50,000 to INR 10,00,000 for tenures from 6 to 60 months at competitive rates. The digital paperless process set up by LoanTap is designed to give you a superior customer experience. Let us look at the steps involved in the loan process. 
Step 1 – Download the LoanTap app on your smartphone.
Step 2 – Fill out the online application with your details, loan requirements etc.
Step 3- Upload the following documents as proof of your identification and address
PAN Card
Aadhaar Card
Salary slips for the last three months
Bank statement for the last six months
Step 4 – Now is the time to relax and sip on your favourite beverage while the system processes your application. Once your documents are verified the loan will be approved.
Step 5 – Your loan will be credited to your bank account and you are free to withdraw the same. The entire process is completed within 24-36 hours.
Repay the loan any way you want – Flexi Repayment Plans for you
Term Loan – This is the normal vanilla option where the borrower repays both the principal and interest components on a monthly basis. This is good for those with a regular income.
Step up Loan – In this option, you can relax for the first three months where principal will not be charged and you need to pay only the interest component. After 3 months, the normal EMIs will start.
EMI-free loan – This doesn't mean you don't pay any EMIs. You do pay EMIs but only for the interest component which reduces cash outflow by 40%. The borrower can pay the principal in bullet payments once every 3/6 months. This is perfect for those who get lump sum payments as incentives / bonuses.
Overdraft facility – The borrower can get a pre-approved amount as an overdraft facility which can be withdrawn according to the need. Interest will be charged based on the actual usage. This is convenient when the funds are needed on a staggered basis and not all at once.
What's in it for you? How do you benefit?
There are several benefits of getting an instant personal loan for your home improvement needs. Take a look and you'll realise that a personal loan can do a world of good when you are in urgent need of funds.
Instant disbursement- Personal loans are disbursed quickly and efficiently by following a hassle-free process. Loans are credited within 24-36 hours of application unlike traditional loans which can take up to a week.
24/7 availability – Personal loans are available round-the-clock without being limited by working hours, weekends or holidays. This is a great flexibility offered to borrowers who can get funds on short notice.
Cheaper than credit cards – While credit cards charge an exorbitant 2.5-3% per month on outstanding balances, personal loans are available at half the rates. It is prudent to plan big ticket expenses by using a personal loan instead of paying more interest on credit cards.
No collateral – You don't have to pledge any assets against the loan which makes it convenient for those starting off in their careers. It makes the loan process easier.
No physical paperwork – There is no paperwork involved since it is a completely digital process. One online application will need to be filled at the start and that's it. Say goodbye to multiple forms.
No visits to the Bank – Since the process is online, you don't have to leave your comfy couch even once. Just download the app and fill out the details online and attach your documents. The money will hit your account within 24-36 hours.
Final Take
If you are in need of funds to refurbish your home, the easiest way to do so is to apply online for a personal loan from LoanTap. LoanTap app is a trusted digital lending platform that provides a seamless online process to procure personal loans within the comfort of your home.
LoanTap makes it very easy for borrowers to apply for a loan whenever they need it. If you can get your cash in 24-36 hours without any effort, isn't it worthwhile to opt for this option while planning big-ticket expenses as a homeowner? Download the app today!