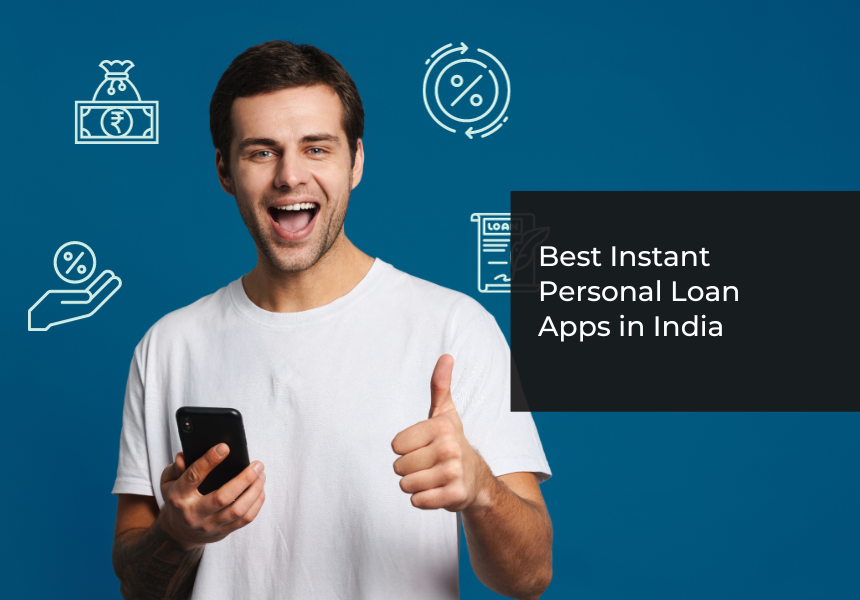 Published on : September 01, 2023
Instant personal loan apps have become a popular choice for many Indians in this fast-paced digital world, where financial flexibility is crucial. With the help of these applications, users may easily acquire quick cash to take care of their financial demands without having to deal with the usual paperwork and lengthy waiting times. These apps have transformed the borrowing environment with a variety of features, like simple application procedures, quick approval times, and low documentation needs. We'll learn more about the personal loan apps here.
Instant Loan App Comparison
| | | |
| --- | --- | --- |
| Apps | Maximum Loan Amount | Starting Interest Rate |
| LoanTap | Rs. 10 Lakh | 12%-24% p.a. |
| MoneyTap | Rs. 5 Lakh | 13% p.a. |
| MoneyView | Rs. 5 Lakh | 16% p.a. |
| CASHe | Rs. 5 Lakh | 33.46% p.a. |
| StashFin | Rs. 5 Lakh | 11.99% p.a. |
| LazyPay | Rs. 1 Lakh | 18% p.a. |
| ePay Later | Rs. 20,000 | 36% p.a. |
LoanTap offers Rs. 10 lakh loans with interest rates starting at 12% p.a.
Features of Instant Personal Loan
There are a number of features that make an instant personal loan an attractive option for borrowers. Some of the features are given below.
Easy and Fast Approval
An instant personal loan's online accessibility, rapid approval, and simple documentation are some of its key features. Because the application procedure is completed online, instant loans are approved quicker than traditional loans. Calls and emails are used for all communication; a visit to the bank is not required for loan approval.
Quick Application Process
In an emergency, it is impossible to finish detailed applications. LoanTap understands this need; applying for a quick personal loan is easy and only requires a few important details from you. It takes comparatively less time because you complete the application form at the convenience of your home.
No Collateral needed
You won't need to provide any collateral if you are approved for a personal loan. Your assets are therefore kept secure. This is undoubtedly one of the biggest advantages if you don't want your assets on the hook. A personal loan is considered the best option for obtaining immediate financial aid because it is unsecured.
List of Documents for Personal Loan
Photo Identity
Passport
PAN Card
Voter ID
Aadhaar Card
Driving Licence
Address Proof
Passport
Utility Bill (telephone, electricity, water, gas) – less than 2 months old
Aadhaar Card
Driving Licence
Ration Card
Income Proof
Salary Slips (Last 3 months)
Bank Statement for the last 3 to 6 months
Tax Paid
IT Returns (for 2 years)
Form 16
Residence Ownership Proof (Any One)
Property Documents
Maintenance Bill
Electricity Bill
Proof of Job Continuity
Current Employment Certificate
Appointment Letter from current job
Experience Certificate
Conclusion
There are several loan appsin India, but LoanTapstands out as a top pick because it provides a wide range of services that may meet different financial needs. LoanTap provides a flawless borrowing experience with its user-friendly design, hassle-free application process, and quick approval system. The app provides individualised loans, flexible payback alternatives, and affordable interest rates. Its users are more likely to trust and rely on it since it offers openness and customer support.
Apply Using WhatsApp