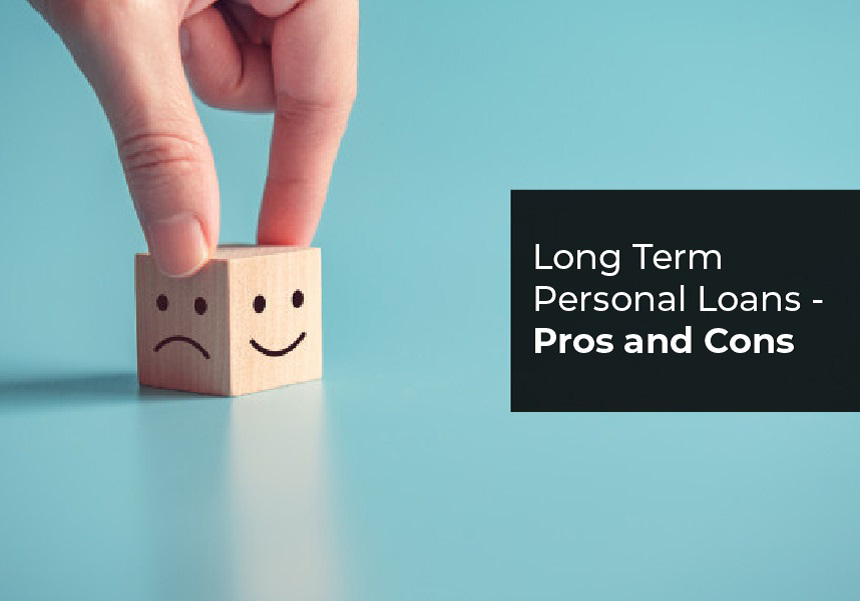 Published on : May 31, 2021
What do you do when you have an emergency and face a sudden cash crunch? It could happen to anybody so there is nothing to worry about. The cash requirement could be for a medical emergency or an interesting vacation that is on offer at a good price or maybe some cool gadget that you had set your mind on. It could even be a great investment opportunity like an IPO that you want to take advantage of. How do you get money upfront in a jiffy? You think about a loan and you are petrified by the mountain of paperwork and the numerous visits to the lender. Well, you don't need to get so flustered anymore.
To be eligible for a long term personal loan, you need to be an Indian citizen or resident over 21 years of age. As long as you are having a steady job with a monthly income of over Rs 30,000 you can look at availing a long term personal loan.
What are the advantages of a long term personal loan?
A long term personal loan is an unsecured loan that has a tenure of more than 12 months and can go up to 60 months. You can take a loan ranging from Rs 50,000 to Rs 10,00,000 and the interest rate starts from 18% per annum.
You have the convenience of not needing to provide collateral nor do you need to specify the purpose. You can use the loan for any purpose you deem fit.
A long term loan gives you the flexibility of having to pay low EMIs which ensures that your monthly liquidity is not majorly impacted. Further, you can foreclose the loan at any time after 6 months without any penalty.
A long term loan is beneficial when you are looking for an immediate solution and you are not pushed into making urgent repayments. Once you resolve your issues and get back to normal, you can plan to pay off the loan over a shorter tenure by making periodic prepayments.
What are the drawbacks of a long term personal loan?
You should remember that most personal loans come at an interest of 18% or more. If you extend your loan to a long tenure, you will be paying more interest over the long term though the monthly EMI will be optically lower. It is better to be aware of this before entering into a loan agreement.
How do you apply for a long term personal loan?
Once you have made up your mind to go for a long term personal loan, the process is fairly simple.All you have to do is to fill up an application form and upload the following documents.
PAN card
Address Proof
3 months salary slips
6 months Salary Bank statement
eNach Mandate
Once you submit this, our team will verify your documents and assess your application. Once it is confirmed that you have a good credit score and you meet all the parameters, your loan is approved and the money is disbursed to your account. The entire personal loan process takes only 24-36 working hours
Conclusion
A long term personal loan is a convenient financing option for those who prefer a low cash outgo every month and are happy to service the loan over a longer tenure. Since the long term loan can be foreclosed at any time after 6 months, you have the flexibility to keep the loan running or prepay it as per your convenience. A long term personal loan could be a viable solution for those planning a big ticket expense or investment that they can conveniently service over a long period of time. They need not miss the opportunity owing to shortage of funds. For all those wondering how to get yourself a long term personal loan, do visit https://loantap.in/ and our team will be glad to assist you.
Related article – Long-Term Personal Loan: All You Need to Know