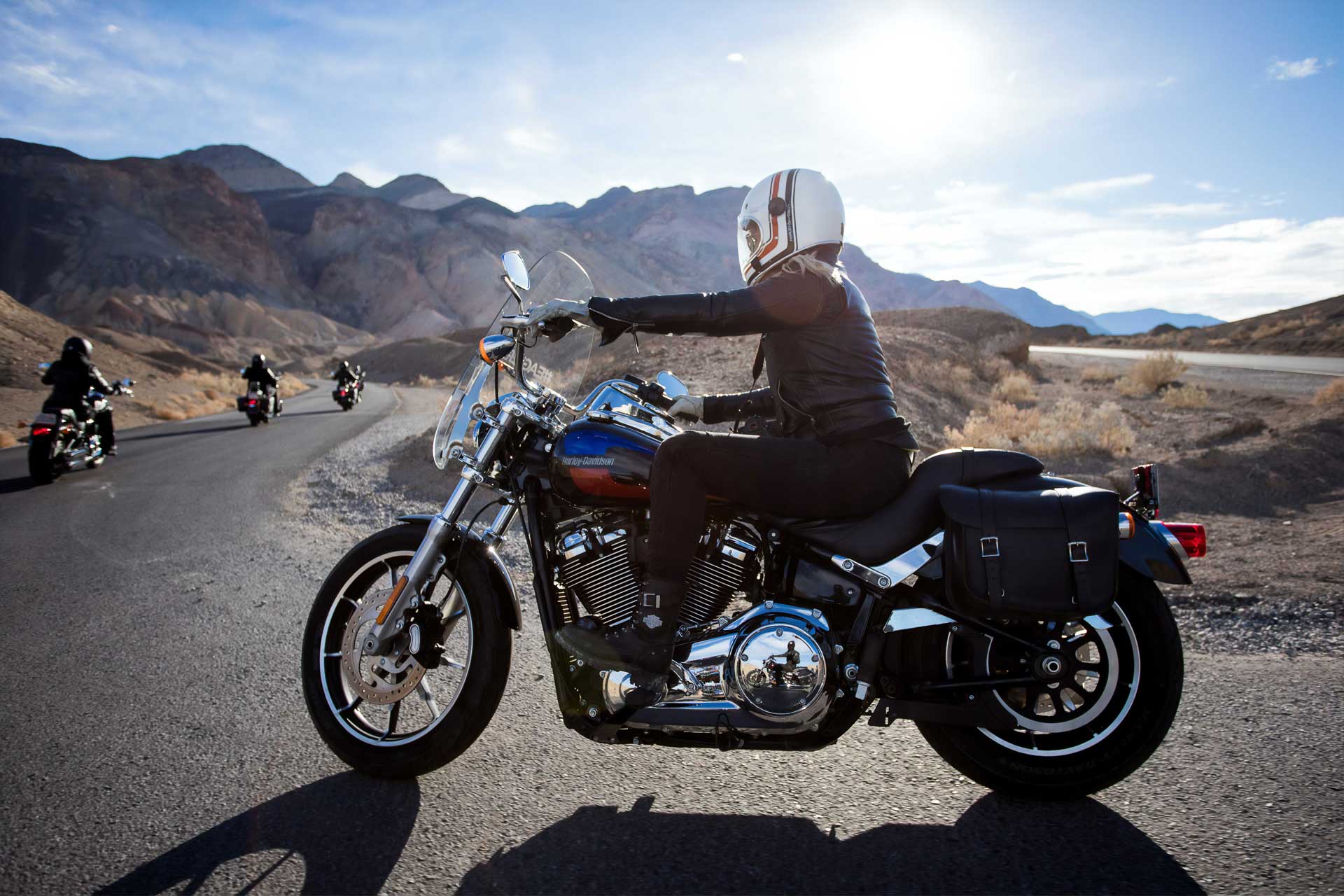 Published on : August 20, 2019
Who does not want to ride their own bike to explore unknown locations? Travel is one of the most sought after experience among millennials and owning premium bike is a style statement as well. Be it cruising through Western Ghats in Maharashtra or riding 100 km+ to view majestic Shivanasamudram falls near Bangalore or the most sought after Leh- Spiti valley roads – Bike rides have always been on top of the wish-lists.
Here are some interesting suggestions for your bike trips!
Exploring Southern India:
Bangalore to Bandipur Forest:
A beautiful 235 km ride, with the forest surrounding you, which ensures that you will never get tired of riding any distance. Stop by the Balmuri waterfalls, that awaits you on the Bangalore – Mysore highway to witness the beauty. Traversing the entire path will lead you to the Bandipur Forest reserve, which makes the travel worthwhile.
Mumbai to Kerala:
Nothing is more alluring than escaping the bustling city of Mumbai to reach the paradise of the south. Plan a 2-3 day trip and drive through 1251 km distance through the nature. Enjoy Konkani food on the way and explore unseen destinations like Tarkali. Don't forget to stop at places such as Alleppey, which hosts famous backwaters.
Chennai to Yelagiri:
A bike route between Chennai and Yelagiri is one of the best of its kind. The 200 km way will offer you the beauty of South India. There is nothing more sterling than waterfalls in between the greenery of mountains and this trip is loaded with such scenic views. Yelagiri is also one of the favorite tourist destinations for locals and is often misunderstood by distant travelers as Ooty, owing to the beauty of this enticing hill station.
Exploring Himachal Pradesh:
Manali to Shimla via Mandi:
Around 250 km drive full of tall, lush green mountains on one side and river on the other. After covering 105 km you will reach Bilaspur and then Haribag, where you can refresh yourself. The ride is full of snow peaks and waterfall, which compels you to spend a bit more time on the trip. You would always want to come back on this route.
Spiti Valley Expedition:
On a tour to Spiti Valley, you would see landscapes changing every few kilometers. From greenery to rocks, from lakes to snow. This 200 km ride from Manali to Spiti Valley route has everything to offer. Once you reach Spiti, the beautiful valley lets you experience the best of both worlds – India and Tibet.
Road Trip to Leh Ladakh:
This route is considered as one of the most adventurous road trips on earth, it is one of the highest motorable roads in the world. You would be riding through steep curves, snow-peaked Himalayas and colorful monasteries. This 476 km long Manali- Leh road trip is thrilling and challenging at the same time. Although the trip requires a few days, it gives you a memory for the entire life. Ideal time for this trip is May- September, post which the roads are closed.
Exploring Western India:
Mangalore to Goa:
A 355 km long trip from Mangaluru to Goa is a must have experience if you want to reckon the beauty of western India. It will mesmerize you through the coastal towns of the western belt such as Udupi, Gokarna and Karwar before finally reaching Goa. Don't forget to taste the seafood while getting awed by the route. Travel between October and March to experience the best of it.
Mumbai to Pune via Lonavala:
A short but sweet trip is what we can call the route between Mumbai and Pune via Lonavala. This 160 km way comprises a motley of terrains, which serves as an adrenalin boost. The roads are also less congested and as you approach Lonavala, you will be challenged by a few steep climbs.
Somnath to Diu via Gir:
Trips are not only about getting appeased by the beauty of nature but there is much more to experience. The 90 km trip from Somnath to Diu while passing by the soil of Gir, is one of its kind. The cultural heritage of Somnath, Asiatic lions in Gir National Park and finally the Coastal Island of Diu, this trip has elements that appeal to every age band. Ideal time to go for it is – during winters.
To make the most of these trips, buy that Superbike you have been wishing for. It does not require you to dent your savings for down payment. LoanTap offers you Premium Bike Loan that fits your pocket and helps you own your premium bike without stripping you of cash!
How LoanTap helps you own premium bike, comfortably?
100% Financing:
Did not save for down-payment? Avail Premium Bike Loans up to 100% of the vehicle's on-road price. With LoanTap's premium bike loan, down payment for your bike is not an issue anymore!
40% lower cash outflow than two wheeler loan:
A bike loan that fits your pocket! Premium Bike Loan is a Personal Loan with flexible repayment terms, wherein you pay only interest on monthly basis and every 6 months a bullet payment towards outstanding principal. Hence, your monthly cash outflow gets reduced up to 40%. In addition, the monthly interest amount gets revised post bullet payment of principal amount.
Instant Approval, Fast disbursal:
All you have to do is apply online and upload the required documents. Upon verification and credit checks, which is done on a real time basis, the loan is disbursed within 24-36 working hours.
This is a factor that sets this loan apart when compared to loans offered by traditional institutions, which usually take around 5-7 days for loan approval.
Longer loan tenure:
You can choose up to 60 months for your loan tenure. The longer tenure helps you lower monthly cash outgo towards loan repayment. In addition, if you have surplus money coming from bonus or other income sources, then you can make a higher bullet payment towards outstanding principal and accordingly, your monthly interest calculation gets revised to a lower amount.
No Prepayment/ Part payment charges:
Why pay charges to prepay or part-pay your loan?
LoanTap does not charge any foreclosure charges (unlike banks who may charge 3-4%) towards any kind of pre or part-payments to your own loan. Once you have timely repaid loan instalments for six months after the loan disbursal, you can make prepayment to close your loan.
Great! So how do I know my loan eligibility?
We believe that customers should know their eligibility upfront. So click here to fill up basic details, and get to know your eligibility or provisional loan amount instantly and all related charges.
After knowing your eligibility, getting loan is even simpler. Upload documents, wait for all credit checks and get ready to pick up your bike within 24-36 hours!
What are you waiting for? Go ahead and grab you premium bike now with LoanTap's Premium Bike Loan.
We also provide other Personal Loan. Visit our website to apply for Best Personal Loan
Or download our Personal Loan App: Google Playstore / Apple App Store