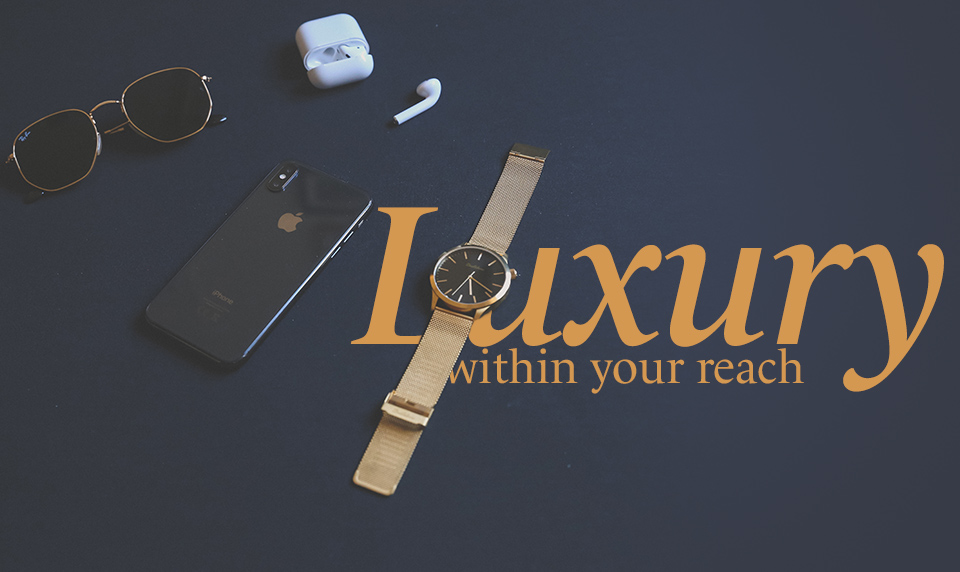 Published on : August 02, 2019
Who doesn't want a life full of luxuries, without compromise? Who doesn't want that luxurious weekend trip without worrying about rest of monthly expenses? While you might be thinking about a luxurious holiday or that latest new phone or watch, the real question is – how to finance the desired item?
People tend to wish for luxury and yet settle for compromises. Why would you do that when you can get your desired life by wisely managing your expenses and choosing a suitable credit option! Although Personal Loans are getting more affordable day by day, there still exists confusion amongst people on which Personal Loan to go for and from where.
LoanTap has tailor-made loans to match your requirements. Let us take you through different flexible personal loans from LoanTap.
EMI Free Loan – Your best solution when it comes to managing a loan that fits your pocketWhen you want your loan to be flexible and fit your pocket at the same time, EMI Free Loan is your best friend, especially when you are ready to spend big.As the name suggests, EMI Free Loans are really free of EMIs, which means you have to pay only Interest on the Principal amount as instalment. And this is very different from those generically promoted "low EMI Personal Loans". And once principal payment is done, your outstanding loan balance decreases and fresh interest calculations are done in accordance with the new balance. This is a form of a unique personal loan that can fit all your requirements without being heavy on your pocket.Apply for EMI Free Loan.
Advance Salary Loan – The short-term loan against salary with quick processing benefitDuring the last few days of the month, when you need the salary urgently to attend to some important needs, don't worry, Advance Salary Loan will take care of your needs until you receive your salary. Internationally it is also called Payday Loan. At LoanTap, a salaried individual is eligible to avail a line of credit up to 2.5 times of his/her net salary, which can then be repaid within a period of 3-12 months in equal monthly instalments. These loans can range from Rs 25,000 to Rs 1 Lakhs.Additional benefit being – maintaining a good credit score. If you swipe credit card to meet your luxuries, there may be times when you may not be able to pay total outstanding amount which will start impacting your credit profile. However, timely repayment of loan positively impacts your CIBIL Score.Apply for Advance Salary Loan Here.
Personal Overdraft: Get Credit Card like facility at monthly interest rate of a Personal loanWhen you are not sure of the amount that you are going to spend, get pre-approved personal overdraft loan from LoanTap. Whenever you need money, let us know – we disburse the tranche within hours. Why not use credit card? Simple! You pay lower monthly interest on outstanding amount. For credit card outstanding amount, you may have to pay as high as 3-5% interest rate per month. Personal overdraft is available at 1.5% monthly interest rate. When you avail an Overdraft, you pay interest only when you withdraw. However, it helps you build financial discipline along with lower cash outflow. No withdrawal – No interest payment. This credit line is tailor-made to help you withdraw cash as and when you need it and fast processing at LoanTap makes it even more convenient for you.Apply for Personal Overdraft Loan here.
Conclusion
While managing your finances may seem like a difficult task, it shouldn't lead to a compromise on your luxury. If you manage your expenses carefully, you will be able to manage luxury within salary. One may follow rule of 50-30-20 to manage Net monthly Salary. 50% of salary should go towards payment of fixed obligations (e.g. EMI, rent), 30% to meet household/daily expenses and 20% of net monthly salary, ideally, for saving. For further financial support, you should opt for smart credit facilities which suit your cash flow requirements.
LoanTap has tailor-made Personal Loans that fit your pocket and empower you to live a life of luxury, without curtailing other expenses. After all, there's one life – live it your way!
📲Download our Online Loan App to Apply Now: Google Playstore / Apple App Store