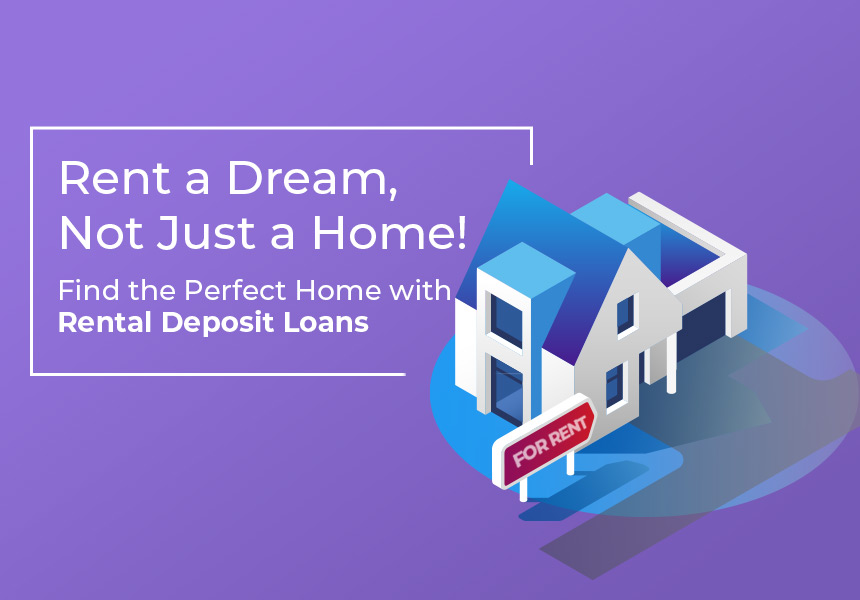 Published on : November 27, 2019
Whether you have just started in life or been around for a while, what connects people across life stages are their aspirations. The aspiration to live big, to travel around, to experience luxury & comfort. Well, the heart wants what it wants but the wallet may not always permit. How do we battle this out? And who wins?
While our parent's idea of "settling down" in life was buying a home and saving each hard-earned penny, today's generation is more about living in the present. One of the biggest examples of this is the increasing trend of renting a home versus buying one. Blocking up good money in buying a place does not necessarily excite the millennial generation, but that does not stop them from wanting to live in a home that they would love to do up, with large rooms, a balcony to sip tea in, and a gated community that gives security, luxury, and amenities.
It would probably take ages to be able to afford to purchase a desired place to live in right now, so the best way to be able to do this is rent a dream apartment. Another reason millennials prefer renting instead of buying is that they are just starting out or are fairly young in their professional life. So, most of them aren't really sure about which city they will be based in a couple of years down the line. In this scenario, tying down to a city with a purchased flat doesn't work out too well!
After all, it's the era of rentals, be it cars or even furniture. You rent what you cannot possibly buy – enjoy the experience and move on!
This is the story of most working-class people who have stepped out of their hometown for further studies, to pursue their careers, or changed jobs.
Let's take Pihu's example. An ambitious 23-year-old from Meerut, Pihu comes from a middle-class family with dreams of making it big in Bengaluru. She wants to pick up a cozy home close to her office, so she doesn't spend too much time and money on the commute to office. She can manage the monthly rent but the rental security deposit (equivalent of 11-months' rent) seems the roadblock. Should she settle to travel 3 hours every day?And then there is Shweta & Ravi, the power couple who have travelled and worked hard to achieve professional success and now blessed with twin baby girls. They want to move out of their compact Bandra home to a place that is bigger, better with play area, pool and close to good schools. They believe in "rent" rather than buy and willing to dish out a good amount in rentals, but the deposit amount had them rethinking! Should they resign to fate and decide to dream smaller?
These are our everyday stories. We want our lives bigger, better, and grander. We want facilities of the latest kind to suit our life-stage and lifestyle because upgrade is the way of life be it phone, car, or home.

Why Opt For Rental Deposit Loan?
Our home is where we spend (or would want to spend) a considerable amount of our leisure time. We want it all – comfortable living space, proximity to workplace, familiarity of social circles, accessibility to daily needs. And more often than not, the budget is limited. Renting is a preferred option for many owing to variety of reasons that range from dawdling real estate markets to exorbitant prices per square foot in most metros.
The monthly rent finds a comfortable place in our budget; however, the rental security deposit makes a huge dent in the bank account. The rental security deposit is the lumpsum amount that a tenant needs to pay the landlord while signing the rental lease. Finding flats without deposit or brokerage is metro cities like Pune, Mumbai, Bengaluru has become almost next to impossible. Most landlords charge a sum equal to 6 months or 11 months of rent as the rental security deposit; in some metros, this amount can go up to 22 months of rent. The slight upside is that if you pay a hefty sum as the rental security deposit, you may be able to negotiate on the rent.
Although you get the deposit back once you vacate your rented place, till then, this amount of money is blocked and unavailable to you. Also, you need to have this sum ready in the first place while renting out the house. Most often, we do not have the liquidity of funds that we can block into security deposit and that places us in a quandary.
An easy and quick way to solve this challenge is availing a Rental Deposit Loan, which a customised personal loan for paying security deposit and advances when renting a new property
When Should You Go for a Rental Deposit Loan ?
If you have just started off your career and want to stay in a place of your own without buying a house.
If you are relocating to a more expensive city and cannot find flats without deposit or brokerage.
If you are moving to a bigger, better lifestyle (a swankier rental place) and want a financial cushion to pay the rental security deposit.

How do you Avail a Rental Deposit Loan & Who is Eligible for it?
It is quite simple to apply and get this personal loan for rental deposit, the important aspects of which are:
Any salaried person with a monthly income of ₹. 30000 or more can easily get a loan within 24 hours. Basic documents of identity/age proof and income proof are sought; this however depends on the loan provider.
Rental Deposit Loan ranges from ₹1 lakhs to ₹5 lakhs.
The loan tenure matches the tenure of the rent agreement i.e. it lasts as long as your rent agreement (11, 22, 33 months).
A flat interest rate is charged on monthly basis. Hence you do not need to pay any EMIs, simply pay the monthly interest till the end of tenure and when the agreement terminates, the principal amount (i.e. the actual loan amount) has to be returned.
A processing fee of 2%–5% is levied based on the loan provider you select. It is a standard fee that is declared upfront.
Let's work through this with an example. Rajeev moved from Indore to Pune and rented an apartment for ₹25,000 per month. He made an agreement for 11 months with his landlord and applied for Rental Deposit Loan.
His salary grade matched up to the requirement, so his loan got approved in record time. His landlord's account was credited with the security deposit the very next day. In lieu of the loan, he had to pay a monthly interest of 1.5% on the loan amount i.e. ₹4,125 per month which he could easily manage. Once the agreement terminated, his landlord returned the deposit amount which he used to repay the loan.

Why Rental Deposit Loan is a Great Idea!
You often see comparisons between Rental Deposit Loan and the conventional personal loans, and the simple math may flummox you. It makes sense though to take the kind of loan that you seek since it is customized to the specific need.
Easy to apply and quickly approved with minimal documentation. Just browse the internet, apply online or via phone, upload your documents, and get the loan almost instantly.
You don't pay instalments, just the interest amount. So, the financial outflow per month is reasonable & can be pre-planned. You can adjust the cost within your budgeted expenses without disturbing your ongoing investments (viz. SIPs, Mutual Funds, Recurring Deposits etc.).
You agree on a flat interest rate per month, so you know exactly how much you need to put away every month – easy on expense management and budgeting.
You can go ahead and pre-pay the loan in case your assignment wraps up earlier than anticipated or you have the liquidity to foreclose the loan. You can also decide to make part payment on the loan based on your financial health at the time.
With a Rental Deposit Loan, you are no longer limited in your dreams of living in a posh house. Since the rental security deposit is taken care of, you can freely choose the house of your liking, without compromising on the size and location.
What you must look for when taking the Rental Deposit Loan, though, is to ensure that the product is simple and convenient – no hidden terms and conditions or charges that are not disclosed upfront or charges for pre-payment/foreclosure of loan. We, at LoanTap pride ourselves on our hassle-free, quick, and transparent loan products.
---
Read more related stories – Can't afford the high rental deposit? Opt for a rental deposit loan