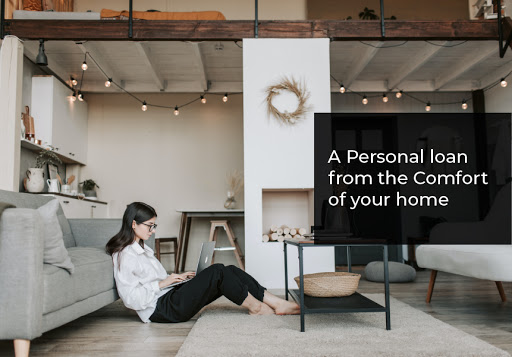 Published on : February 22, 2021
A personal loan is one of the most convenient sources to get instant access to funds, however, availing a personal loan from a bank – in the old fashioned manner, can prove to be time consuming, tedious and troublesome.
While the Covid-19 pandemic has encouraged traditional banking activities to move online, the already existing digital lending apps have moved to providing 2.0 services to their customers. Other reasons why customers are increasingly opting for personal loans from digital platforms are – the user friendly interfaces and the accessibility of services from the comfort of their homes. Loan applications, documentation, signing the agreement and fund transfer, all's possible online – all thanks to the 2.0 services provided by digital lending apps / personal loan apps.
So let us take you through an online, contactless personal loan process that is designed to fuel customer experiences with ease and comfort –
Online Application
Download the personal loan app or visit the website. You can fill the online application form and provide the necessary details as asked. This helps the lender understand your profile while customizing offers for you. This process will consume a maximum of 2 minutes of your time.
Online Verification
At this stage, the information provided by you is verified. Thus, it is necessary that you provide information that is true to your knowledge so that you can experience an uninterrupted verification process. Provisions of eKYC can help you carry out the basic verification process online from the comfort of home. This helps fast track your personal loan application. After the verification and eKYC is completed, you will see the tailor made offers that have been designed to best suit your needs and profile. You can then select the offer of your choice and proceed.
Online Disbursal
There are provisions for signing personal loan agreements digitally i.e., eAgreement – if your Aadhar card is linked to your Mobile number. You must read the agreement carefully before signing the document. Post the agreement procedure, the disbursal will be activated and money will be credited to your account within 24 hours.
Benefits of choosing LoanTap's Personal Loan process
If you choose LoanTap for your personal loan requirements, you can enjoy an application process as seamless as mentioned above. We streamline the personal loan application process to provide access to funds faster and in a more convenient manner. The provisions to upload documents online and carry eKYC processes for verification has helped do away with the extensive documentation; making the process paperless. LoanTap's Personal loan app allows you to apply, pay EMIs and keep track of upcoming payments; all on your smartphone.
So, wait no more, download LoanTap's personal loan app and get funds in just 24 hours !
Related blogs – Personal Loan in 24 Hours – How Is it Possible?