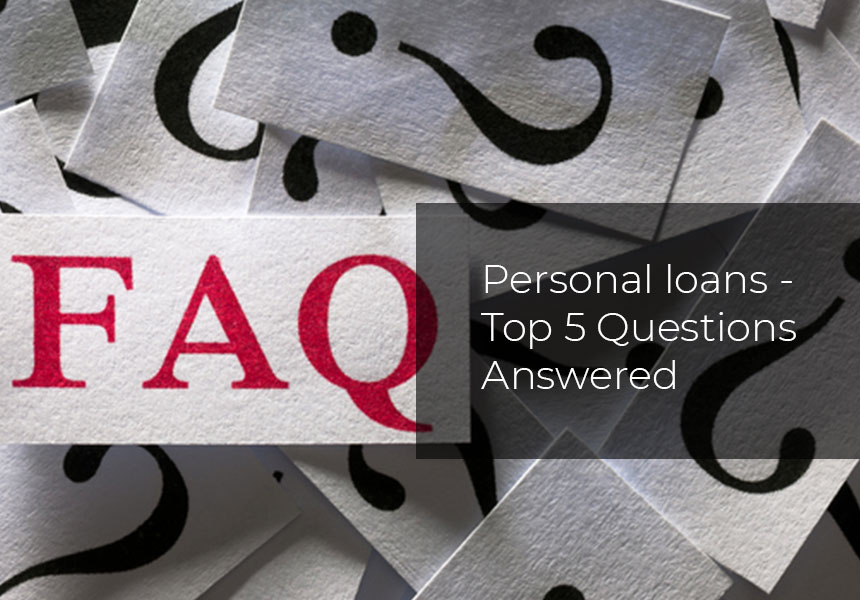 Published on : July 10, 2020
Personal loan is the most reliable form of debt in times of emergencies. They are also a favorable option when one desires to meet any lifestyle requirements like home improvement, big ticket purchases like fridge or air conditioner or even renting a new apartment. It is the most accessible financial instrument available for ambitious millennials.

Personal Loan is unsecured in nature and does not demand one to pledge any asset in order to avail the debt. Traditionally, a standard personal loan was available to meet all types of needs. However, if we approach the market today for a personal loan, we will come across a few lenders who have customised personal loans to meet the specific needs arising at different stages of life. These new age loans offer flexible repayment options that are designed keeping in mind the monthly cash flows of millennials. They provide greater flexibility of repayment and offer options to reduce the monthly outflow towards EMI and save more.

In order to help you understand personal loans better, we have enlisted the top 5 questions associated with these loans and answered them in detail –

When can a Personal loan be used?
Personal loans can come handy when planning an event or when sudden or unexpected expenses pop up. In other words, you can use a personal loan for almost any expense. Personal loans are available at customer friendly terms and are easily accessible through banks, financial institutions or even online. You can borrow funds for a long awaited holiday, upgrading gadgets, home improvement, car repairs, medical emergencies, planning weddings and consolidating your debts too. For Businessmen, personal loans are a suitable option if they are looking for a credit line to fuel their daily operations with working capital or even expand their businesses.

What is the Eligibility Criteria for Personal Loan?
Policy and eligibility criteria would differ from lender to lender. However, there is a basic eligibility criteria that would over and above remain constant across all lenders. The parameters to check under this would be Age, Employment, Income and serviceable cities. Although, a lot of other credit parameters play a role after you apply for a loan; these are the ones' that will help you decide whether or not to apply for a loan from a specific lender. Before you choose a lender for your requirement, you must qualify for the loan by carrying out the necessary personal loan eligibility checks, the information of which you shall find on the lenders website.

Related Article – 5 Simple Tips to Fix Your Personal Loan Eligibility
What are the documents required for a personal loan?
In order to avail a personal loan, you need to provide the necessary documents to verify your identity and the information you provide in the application. Lenders commonly demand for following documents –

KYC Documents – PAN-Card, Aadhar card, Address Proof
Income Documents – Bank statements, Salary Slips

You must ensure that you provide authenticated documents to avoid rejection of your loan application.

How can I calculate EMI for a Personal loan?
Equated monthly installments (EMIs) are a breakdown of Principal plus Interest which is spread out across the loan tenure depending on the repayment plan offered by the lender. However, trying to calculate the EMI manually could prove to be a tedious and time consuming task. To avoid inaccuracy in calculations you can use the EMI Calculator available online. All you require to do is, input the Loan amount and the loan tenure in the personal loan EMI Calculator and it will give you the breakdown of EMIs for your entire loan tenure. It's as simple as that.

What CIBIL score is required to avail a personal loan?
CIBIL Score, also known as credit score, is a three digit number calculated by the CIBIL (Credit Information Bureau of India Limited). It defines an individual's credit history including borrowing and repayment of debt accounts. Most lenders rely heavily on this score before deciding on your personal loan application. The score ranges from 300 to 900; however, a credit score of 650+ is considered as a desirable credit score. The credit rating eligibility also varies from lender to lender. The higher your credit score, better are your chances of a personal loan approval.
Personal loan is the one stop solution to all financial hurdles that impact an unprepared pocket. However, while dealing with any kind of debt, one must be very cautious so as to avoid falling prey to high EMIs and unreasonable terms of service. It is wise that you carry out sufficient research before jumping on to the wagon of credit!

Related Article –
Applying for your First Personal Loan? Here's What You Should Know