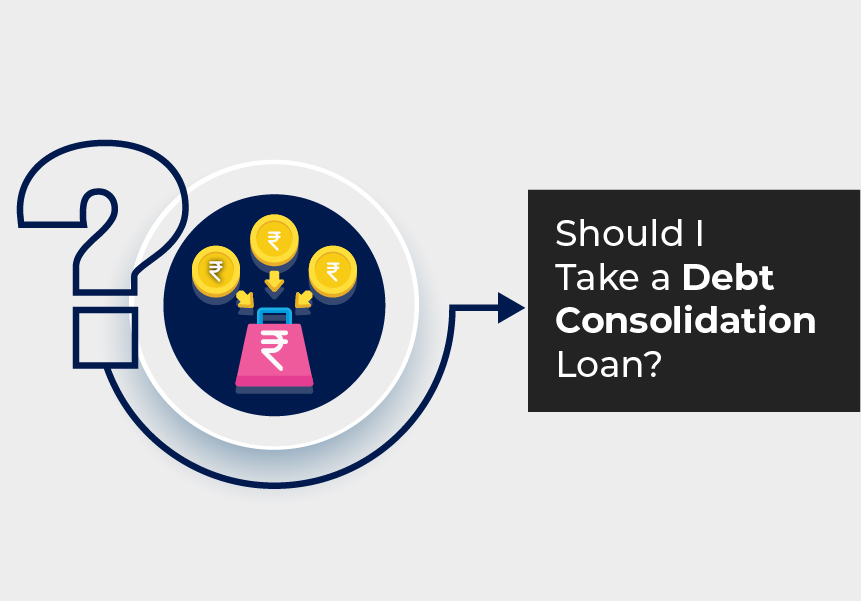 Published on : May 14, 2021
In a fast-paced and highly competitive environment, we are constantly on the lookout for a better lifestyle. We want bigger houses, faster cars and exotic vacations. You can call it aspirational or it could simply be keeping up with peers and neighbours in society. This alters the nature of your expenses and ends up putting pressure on your finances as you start stretching your limits. Some pressures may be real and unavoidable like a sudden medical emergency or the need to own a home.
The introduction of the internet has made it possible to reach out to millennials who are constantly on the watch out for various products and services that they need. Be it through emailers, SMS or WhatsApp messages, you are constantly flooded with offers some of which are too good to refuse. Who can refuse an offer that says, "buy now, pay later " or 0% EMI plans, discounts and exclusive offers for credit card payments etc? These offers are extremely lucrative during festive periods and it takes a tremendous amount of self-control to refuse.
Moreover, multiple banks approach you with credit card offers as soon as you get a job. It is important to understand how a credit card works before you use it. A credit card is useful only as long as you pay the bill in full on the due date. There is no point in holding multiple credit cards if you cannot adhere to this principle. Soon you end up committing the cardinal sin of treating your credit cards as an extension of your paycheck, resulting in a downward spiral. You just walk into a debt trap and before you know it you are stuck. Take the case of Rahul Tripathi.
Rahul is a 30-year-old executive in a software company. He has a salary of around Rs 1,00, 000 per month. He loves a flashy lifestyle and enjoys buying new gadgets, going on a couple of vacations in a year etc. He runs up debt on each of the three credit cards he uses. Now, he is planning to get married and that's another big ticket expense.
He has a total credit card limit of Rs. 10,00, 000 of which he was utilizing 7,00,000. He was paying off his debts 3 times a month on different dates at different rates. On the credit cards, he was paying an interest of 30%.
He asked us what he should do and this is what we suggested. We told him to consolidate his debts and switch to a debt consolidation loan from LoanTap.
How does a debt consolidation loan help?
Firstly, it gives you a single debt to deal with which means you need to handle only one payment/EMI outgo. You don't need to keep track of 3 different credit card bills that need to be paid at different times in a month.
Secondly, you are moving from high-interest debts to lower interest debt. This will result in lower cash outflow every month and you will soon end up with some savings.
A personal loan is an unsecured loan. It is collateral-free. You can choose a tenure between 1-5 years. It gives you the flexibility to manage your finances better.
How can I get a debt consolidation personal loan?
Rahul is eligible to apply for a personal loan at LoanTap. He is over 21 years, is an Indian citizen and earns more than Rs 30,000 a month. He can easily get a personal loan that covers his existing loans and his current requirement. He can get a loan up to Rs 10, 00,000 at a rate of around 18% p.a.
All he needs to do is to fill up an application form online and upload the following supporting documents.
PAN card
Address Proof
3 months salary slips
Last 6 months bank statement of salary account
e-NACH mandate form
Team LoanTap will verify the documents and on completion of the KYC, the loan amount will be disbursed.
Rahul can use any of the flexible repayment plans that suit his monthly cash flow. He will need to pay only one EMI per month. He has the flexibility to prepay the entire loan after 6 months with no extra charges.
Once he clears this loan, he will have his credit history clear and he can focus on planning his expenses more efficiently in future. Rahul can always avail of another personal loan after the previous dues are settled. This will give him the flexibility to manage a crisis if it arises in the future.
Using a personal loan for debt consolidation is a smart way of reducing multiple monthly payments at higher rates of interest and switching to one loan at a lower rate. It gives you peace of mind and only one point of contact to deal with. To know more about LoanTap and its products please visit the website and we will be happy to assist you in dealing with your debt consolidation issue. There is no need to stress out if you are struggling with multiple loans. We can help you to find a way out of the pool of debt.