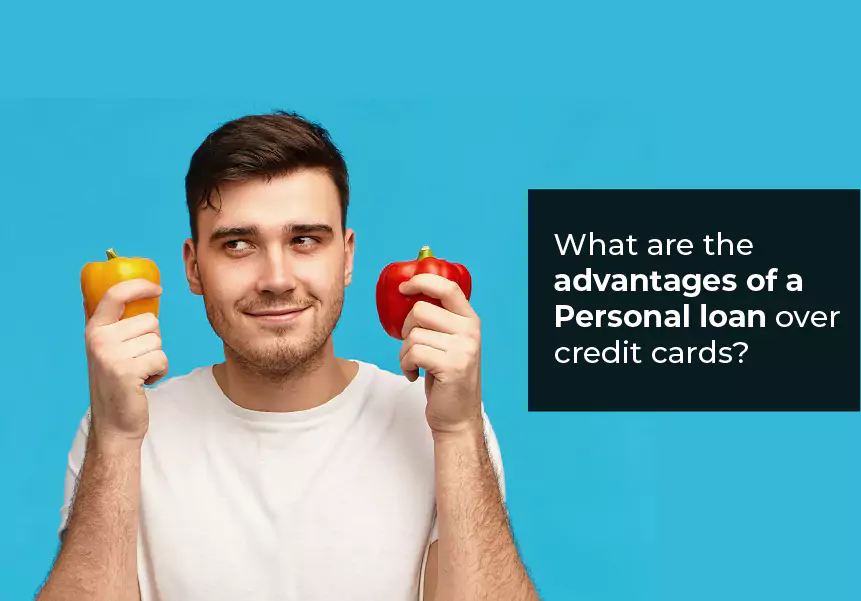 Published on : April 18, 2021
Have you seen banks falling over each other to give you a credit card? There are so many offers running all the time prompting you to get a credit card.
What is a credit card? What is the hype all about? Let us find out. A credit card is a cashless option provided by banks to transact. You can buy even if you do not have money, at the moment. Wait a minute! ? You don't have money in the bank and can still make a transaction? Yes! It is fine as long as you can pay your credit card bill after 28-31 days when it becomes due. However, you don't have to pay the entire amount on the due date. You can just pay the minimum amount due and kick the can down the road for a month. Meanwhile, you can keep spending till your credit limit is exhausted. In the following month, you will be billed for the net amount due. What does the net amount include?
Balance brought forward from last month
Interest calculated from the date of purchase at around 3% per month
New billing for the current month
Did you notice the interest rate? It is a whopping 3% per month which means if you keep paying only the minimum amount due, you will be paying 36% in a year as credit card interest !!
Shocked, aren't you? You should be because most people do not understand the cost of credit cards and pay a heavy price for overspending.
A credit card is merely a safe option to handle cashless purchases. It is like carrying your bank in your wallet. You can use a credit card to make purchases without worrying about having physical cash. It is very convenient when you are travelling or you have an emergency.
But the question is, How can you use a credit card smartly? If you keep track of your credit card billing date and pay it on time, you incur no interest. With the introduction of debit cards, the need for having a credit card has reduced. Unless you are somebody who spends beyond the paycheck, a debit card serves the purpose.
How is a personal loan different from a credit card?
A personal loan is an unsecured loan that does not need collateral.
It is processed quickly with minimal paperwork and has flexible repayment options. The tenure can range from 1-5 years in most cases. The interest rate is around 15-20% per annum, which is way lower than credit card rates. The convenience of a personal loan is that you can take it for any purpose. It could be for education, wedding expenses, a dream holiday or a medical emergency. It is a convenient option to meet a temporary cash crunch. Some lenders also customise loans as per your needs.
If you are an Indian citizen/ resident over 21 years of age and earning Rs 30000 per month, you are eligible for a personal loan.
You just need to produce copies of the following documents-
PAN Card
Address Proof
Salary slips of last 3 months
Salary Bank account statement for last 6 months
e-NACH mandate
You can fill the application online and upload the documents
Once the documents are checked and verified, the loan will be disbursed to your account. The entire process takes only 24-36 hours to complete.
Borrowers have a slew of repayment options to choose from. They can pick the one that best suits their monthly cash flow. The best part about personal loans from LoanTap is that you can prepay the loan at any time after 6 months without any prepayment charges.
Personal loans are more beneficial compared to credit cards in terms of interest rate and repayment options. Personal loans are usually taken with a purpose in mind. Credit cards, by their very nature, may promote overspending. Personal loans carry a much lower interest rate compared to credit cards. You can plan the repayment of a personal loan much better than a credit card which is revolving in nature. So when a question arises – Personal loan vs Credit cards – Which is better? You certainly know which one stands a better choice!
You can choose to take a personal loan to pay off all your credit card outstanding dues too. It will work out cheaper in the long run. It is prudent and economical and gives you a longer tenure to work with. Personal loans are a saviour when you need to foot a sudden expense. The processing time, the minimal paperwork and the flexible repayment options make personal loans an attractive proposition. While a credit card is convenient and instantly available, an instant personal loan online needs some planning as it requires 24-36 hours to be processed. However, it is always prudent to plan your expenses.!