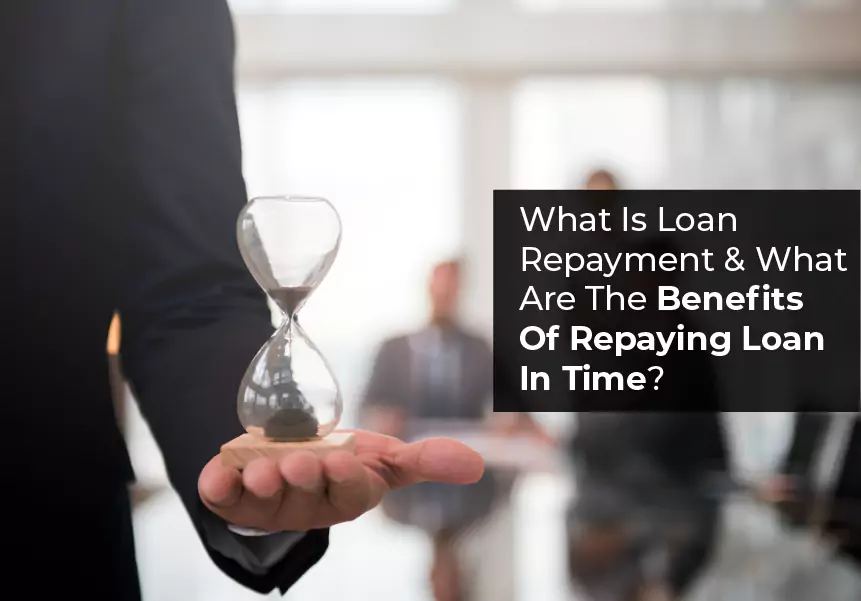 Published on : October 12, 2021
Overview
Nowadays, virtually every necessity can be met with a loan. From secured loans for specified objectives, such as a home loan or an auto loan, to unsecured loans with flexible end-use. There are also school loans for individuals wishing to further pursue their education, wedding loans for those planning a wedding, and holiday loans for those who have been bitten by the travel bug.
Credit, on the other hand, should be used prudently. Otherwise, you may find yourself unable to pay your EMIs (Equated Monthly Instalments). You will be charged a late fee as well as punitive interest if you miss or delay any EMI. If you have a collateralized loan, such as a house loan, vehicle loan, or loan against property, the bank may seize or take over your asset in the worst-case situation. Not to mention the bad influence on your credit score and history, both of which can have long-term consequences.
What are loans?
A loan refers to funds you borrow from a bank or other financial organisation in return for a promise to pay back the principal plus interest.
Lenders impose a fee to cover the risk of a future default, and this cost is known as interest.
Unsecured and secured loans are the two most common types of loans. In order to obtain a secured loan, you must first put up collateral. As a result, if you default on the loan or do not repay it, the lender has the right to seize the item offered as collateral.
No collateral is required for an unsecured loan. If you do not repay the unsecured loan, the lender has no legal recourse.
Home loans, auto loans, personal loans, school loans, business loans, personal line of credit, debt consolidation loans, and so on are all common forms of loans that individuals take out.
What is a loan repayment?
The act of repaying a loan to the lender is known as loan repayment. The loan is repaid in a series of periodic instalments, referred to as EMIs, that contain both principal and interest.
How does loan repayment work?
Loan repayment is usually done in equal monthly payments (EMIs). The amount of money repaid to the lender on a monthly basis is referred to as instalments. It consists of two parts: the principal amount and interest on the principal amount, both of which are paid to the bank or lender on a monthly basis until the whole amount due is paid off throughout the loan term.
You could think that the principal and interest components of an EMI are split evenly. That is not the case, though. The interest component of an EMI is greater during the first loan period. The interest component of the loan decreases as the loan term progresses, but the principal component increases.
How Do You Benefit From Loan Repayment on Time?
Let's look at the advantages of paying your EMIs on time:
You Are Saved From The Penalty:
You can avoid the penalty or late payment fee that banks impose by paying your EMI on time. The penalty is usually calculated as a percentage of the EMI amount. This will put you in a worse financial situation.
Your Credit Score Benefits Immensely:
Paying your personal loan EMIs on time keeps your credit score high and helps you build a favourable credit history. This factor is given the most weight in determining a borrower's credit score.
It shows that you are creditworthy and timely with your payments as a borrower, making borrowing easier in the future.
When you apply for personal loan or credit card, the bank will take your higher credit score into account and may approve your loan sooner or for a larger amount.
If you pay your personal loan EMIs on time, getting a top-up personal loan is easier at the same rate.
What Is The Importance Of Loan Repayment?
Loan repayment is important since it not only reduces your loan debt and accrued interest, but it also affects your credit history. The immediate financial consequences might range from a higher interest component (due to missing instalment payments) to a case being filed(in the event of failing to repay altogether). There's also a long-term impact on your credit health, which shows up on your credit report.
How Does Loan Repayment Impact Your Credit History?
You now understand how missed payments might negatively impact your credit score. On the other side, timely repayments allow you to establish a positive credit history and boost your credit health.
When loan repayment is treated carelessly, it might lead to future difficulties. If you want to start building a solid credit history or enhance your credit score, make all of your future payments on time.
How do you get a Personal Loan from LoanTap?
Getting a personal loan from LoanTap is literally a cake walk. If you are an Indian resident or citizen over the age of 21 and earning a net monthly income over Rs 30,000, you are eligible to apply for a personal loan. LoanTap offers customised personal loans from Rs 50,000- Rs 10,00,000 for tenures ranging from six to sixty months with interest starting from 18%p.a.
All you need to do is visit the LoanTap website and fill the online application form with the basic details and upload the following documents –
PAN Card
Aadhaar Card
Salary slips of the last three months
Bank statements of salary account for the last six months
The LoanTap team evaluates the application and if all the loan parameters meet the requirements, the application is approved and the loan is credited to the mandated account. The entire process is completed within 24-36 hours. You can choose from one of the flexible repayment options. The loan can be foreclosed in full without any prepayment penalty after six months if you so wish.
No matter what your short term financial need, LoanTap will help you meet it comfortably. Just visit https://loantap.in/ and we will be glad to help you fulfil your dreams.
Related blogs – A Guide to Understanding Loan Repayment Plans offered by LoanTap