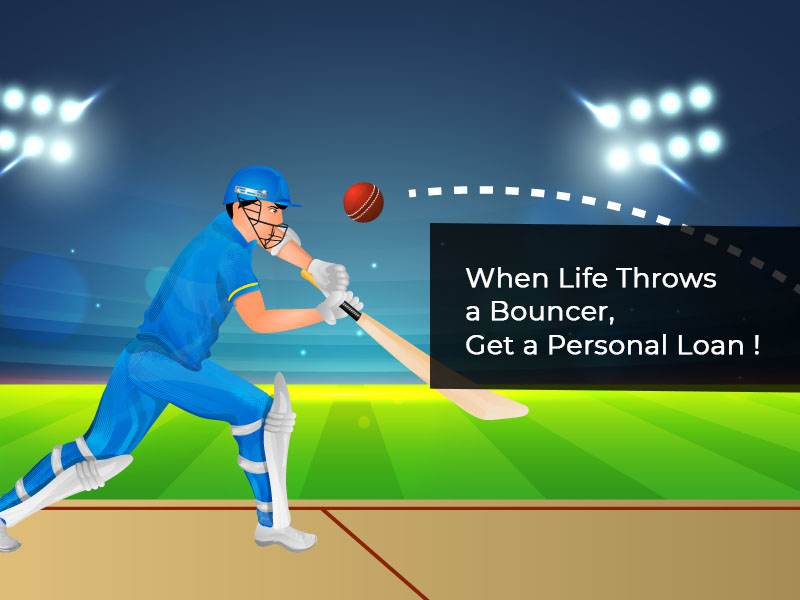 Published on : November 04, 2020
While we cherish the gift of life and try to lead it in the most self sufficient way, physically, emotionally and financially; we might want to master the skill of leading it in a flawless manner. Be it making the most of the time we have with our loved ones or using meditation techniques for mental well being. Be it working hard with dedication to make a worthwhile living or be it planning your finances to meet shortcomings in life. We all have some plan in place, don't we?

But what about when life catches you off guard? Are we certain to have a plan for that too? Maybe yes or Maybe not! For the uncertain bouncers that life throws at us, what are we to do?

In case you're wondering what these bouncers are, read below a few examples to understand further.

Bouncer 1
Ram is an ambitious millennial, residing with his spouse and 6 year old daughter. He works hard and supports his family financially. He works with an IT company to earn his living. His salary sums up to INR 70,000 however, his monthly expenses consume about 80% of his monthly income apart from setting aside some funds as savings. Between all these expenses, he realizes that he needs to throw a birthday bash for his daughter's 7th Birthday. Owing to the constraints in his monthly budgets, the only alternative left is to touch upon his savings to be able to throw a party for friends and family.
Is it an ideal situation to dent one's savings in order to make it a memorable day for his daughter? Or is there any alternative solution to fuel this expense?

Bouncer 2
Priti, a working professional has relocated to Delhi in view of better career opportunities. While she moved to the city a few months ago, she has been delaying the set up of her new home owing to the busy working schedules and budget constraints arising out of relocation expenses. With the onset of summers, she realised that she just cannot do without an Air conditioner at home. Also, she was finding it difficult to travel for work in the scorching heat. All the expenses that she had put on hold seemed to look like the need of the hour at once.
Could she afford purchasing the much needed Air Conditioner as well as a car to ease her conveyance woes, from the salary she was earning?

Bouncer 3
Josh, a millennial residing with his parents in Coimbatore, had been carefully planning the knee surgery due for his Mother. However, due to the situation becoming critical unannounced, he had to forego the leeway of deciding on the dates of the surgery. Instead, he rushed to ensure medical attention is provided at the earliest to her mother. The doctor recommended Josh to carry out the surgery under the expertise of the most renowned orthopedic surgeon, who was practising in Mumbai. Not only did Josh have to arrange the funds for the surgery but also had to keep room for extended hospitalisation and other expenses arising out of post surgery care and recovery, in a Metropolitan city.
As this is an impromptu but unforeseeable situation, can Josh afford these expenses all at once?

Ram, Priti and Josh seem to be in a fix. The three of them witnessed different situations where they had to make arrangements of funds to meet various expenses arising out of different life stage requirements. What do you think they did? Did they touch upon their savings to meet these requirements or did they have a better solution for their financial shortcoming? They applied for a customised Personal loan Instead!

When Life throws lemons – keep ready the ingredients for preparing lemonade 😉 !

Various times in life we might encounter unavoidable situations that need financial assistance. Be it planning an event or meeting any lifestyle requirements or even a medical emergency, a personal loan always comes handy. There are various personal loans available in the market that can be availed depending on what financial need you desire to cater to. Also, they come with flexible repayment options that help reduce the strain of EMIs on monthly budgets making them a more favourable choice as compared to dipping into one's well preserved savings! After all, the best shot at financial bouncers is a Personal loan !!