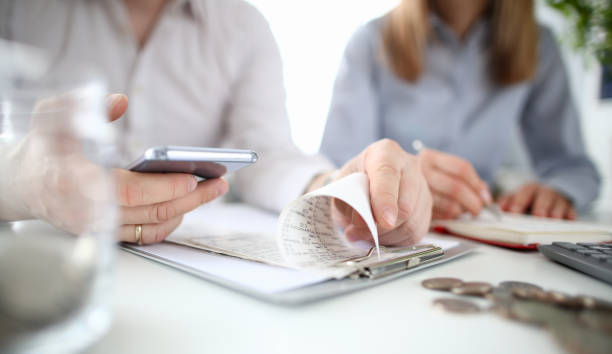 Pune is the cultural capital of Maharashtra, which is also known as the Queen of the Deccan. It is the perfect destination to enjoy moderate weather and explore the beauty. Pune is home to many software companies and prestigious institutions. It is the greenest urban area on the list of the top developed cities in India. Financing your dream house or planning a wedding in Pune can be financially burdensome. LoanTap brings you an EMI Free personal loan in Pune to avoid denting your savings and compromise with the monthly salary.
What is EMI Free Loan?
EMI Free Loan is a solution for all your financial needs. Paying EMI is a challenge for everyone. As it takes a small percentage of your monthly salary, people can afford EMIs only when they have a steady and decent income. You feel stressed out till you pay off your entire loan amount. EMI Free facility helps you reduce the burden of paying the EMI as soon as the amount is disbursed in your account. LoanTap has designed these flexible and innovative unsecured loans to cater to customers' unexpected requirements. In EMI Free Loan, you need to pay only the interest component on a monthly basis. The principal component can be paid in quarterly or half -yearly instalments.
But, How does EMI Free Loan Work?
EMI Free Loan lets you pay interest-only without paying EMI for some time. You can decide the no EMI period during sanctioning the application process. It is an interest-only payment where interest will be charged on the withdrawal amount, and the principal amount will remain the same. Interest will be calculated from the date of disbursal and added to your loan amount. You can pay the calculated amount on the 7th of the following months. You can pay the total amount in flexible repayments and reduce the monthly cash outflow. It is easy to apply for a loan online using the LoanTap website or app. No EMI loans are amazing financial products for those who need immediate funds.
Why you should go for EMI Free Personal Loans
EMI Free Personal Loans are accessible and innovative financial products for salaried professionals. This credit facility provides a simple and easy process to cover the occasional expenses without asking for money from friends and family. It gives you the freedom to manage monthly expenses and save your monthly salary. LoanTap offers you a quick loan application process with multiple benefits, which are mentioned below:-
Instant Approval: You will get the instant disbursal loan facility along with an easy process. You can get immediate cash in your bank on the same day. EMI Free Online Loans get disbursed with minimal documentation. If your CIBIL score is decent and you have a consistent income, the loan will be activated in less than 24 hours without any physical verification.
Flexible Repayments: EMI Free Loan Online offers you a customized repayment option to select how much you want to pay and decide the tenure period as per your capacity. It ensures proper money management and planning a budget for tackling your expenses. You will get a better option than any other fixed EMI personal loan for salaried professionals.
Minimum Documentation: There is no lengthy documentation and hours of paperwork for evaluating your application and verifying your profile. It includes residential proof, identity proof, and bank statements. All personal loan products are easy-to-access without going through any lengthy verification process. But, make sure your details are verified and valid before applying for any Personal loan.
Transparent Process: EMI Free Loan facility will charge interest only on the amount you withdraw from the account but not on the entire amount. No bank or NBFC will ask for prepayments or hidden charges for processing your loan application. You can pay the interest on a monthly basis and bullet payment towards the principal amount at a regular interval of 3/6 months.
No Collateral Required: These EMI Free Instant Loans are quick when you use a secured and safe digital platform like LoanTap. You don't need to put any of your assets in jeopardy for getting unsecured loans. LoanTap will never ask for any security to be submitted.This is the reason why it is the most popular financial product of LoanTap available online.
Lower Interest Rates: If you pay with a credit card, it will charge more interest rates, almost 24-36% annually. Here only the interest needs to be paid monthly which will reduce the cash outflow by 40%. Instant Personal loans without EMI will help you maintain a healthy account balance and pay the principal amount in bullet payments.
Easy Repayment Tenure: Personal EMI Free loans provide the loan amount in the range of INR 1,00,000 – INR 10,00,000 over a tenure of 3 months to 60 months. It allows you to decide the exact loan amount and convenient repayment tenure. In this way, you won't miss payments and manage your credit score.
No Hidden Charges: LoanTap can process the loan application without asking for any hidden charges. There will be a small amount needed to pay as a processing fee of 2% + GST on the gross loan amount. Customers can avail of loans at any time from their comfort. You can make prepayments within six months without minimal charges.
Eligibility Criteria for Personal EMI Free Loans
EMI Free Loan will help you with instant cash to live stress-free. LoanTap makes personal Loans available for those who are in need. Salaried employees are eligible for getting a personal loan if they qualify for all the eligibility criteria mentioned below. 
You should be an Indian Citizen/ Resident.
You should be between 21- 60 years.
Individuals should have a minimum income of INR 30,000/-.
You should have a steady income source to pay off the loan.
Applicants should have a decent CIBIL Score.
If you are eligible you can visit our website or download the LoanTap app. Personal Loans are short-term loans that help you in tough times by lending a heavy amount. You can preserve your savings and enjoy a standard of living with a higher credit amount. No prepayment charges are applicable post six months of disbursement.
Documents Required for Availing EMI Free Loan
LoanTap can easily give you the loan amount with a quick and convenient application process. We offer EMI-Free Loans ranging from up to 10 lakhs depending on your eligibility and credit checks. To avail of the loan, take a look at the given list of the following documents to complete the process.
PAN
Address proof such as Aadhar Card/ electricity bill/ Water Bill/ Voter's ID.
Payslips for the latest three months.
Valid salary account bank statement for the last six months.
However, you will be asked for other documents if there's a need during credit checks. Check all the documents before handing them over to our representative. You can get the disbursement within 24 hours which makes it great during an emergency.
How to Apply for the Personal Overdraft Loans Online
LoanTap is a popular platform full of digital financial products. Personal Loans can meet urgent needs without denting your monthly salary. It is an inexpensive solution to clear your credit debts and meet your urgent expenses. You can follow the step-by-step guide to complete the personal loan application process online.
Step 1: Visit this link or go to the Apply Now button at the right corner of the webpage. Click on the button and build your application there.
Step 2: You can also choose the KYC verification online process. Complete the online process by installing the LoanTap app from Google Play Store.
Step 3: Once you have filled out the application form, you need to upload the required documents to verify your profile.
Step 4: You can also download documents and sign them to hand over to our representative.
Step 5: After verification of all the documents, your loan will be approved on the same day. We will activate instant disbursal of the loan for paying the bills.
The LoanTap team will credit the loan amount into your account as soon as the process is done. Try to repay the loan on the agreed repayment date. LoanTap offers you personal loans so that it can be helpful in occasional situations when you don't have a sufficient account balance. It is the fastest way to get the funds at your convenience.
End-use of Personal EMI-Free Loan
Pay Rent/ deposits: You are in the middle of the month, and your salary is not enough for deposits. Borrowing money from family members and friends can be a good idea and safe for some people. In some cases, it is not suitable for everyone to ask for money from a close one. So there comes the EMI Free Personal Loan Facility, which can provide loans to cover rental deposits and reduce the burden of repayment every month.
Holiday Vacation: Take a leave from your busy life and travel away from your home. So, you can relax for a few days and explore to gain experience. Planning a foreign holiday can be expensive for you and your family. Instant Personal Loans can help you with adequate funds to enjoy a trip now and pay later with a flexible repayment option.
Home Renovation: Upgrade your home to need extra cash for home renovation. Quick EMI Free Loans can help you purchase home furniture and appliances to innovate with your home look. Like any personal loan, it provides you with a good amount to bring comfort and style to your home. It can cover all the expenses for remodeling your home without any financial strain.
Medical Bills: In tough times, the family can help you with the immediate cash. But, what if you need a big amount to cover any medical recovery and surgery bills. In such situations, Personal Loans with No EMI can help you with higher expenditures like medical emergencies without asking for any collateral in return. It can help you to cover bills worth thousands.
Wedding Planning: Everybody's dreams have a wonderful fairytale like a wedding. No Cost EMI Loans can handle all your wedding expenses and lessen the burden of any financial crisis. You can enjoy your D-day hassle-free and celebrate this once-in-a-lifetime celebration with family and friends.
Get an expensive item: You want to buy something expensive, such as gadgets, jewellery, and vehicles. Due to a financial crisis, you quit the idea of purchasing items with heavy expenditure. Free Loan Online can help you surprise your dear ones with beautiful gifts without worrying about the price tags using EMI Free Online Loans. Make your anniversary special by giving a beautiful gift to your spouse without compromising the quality.