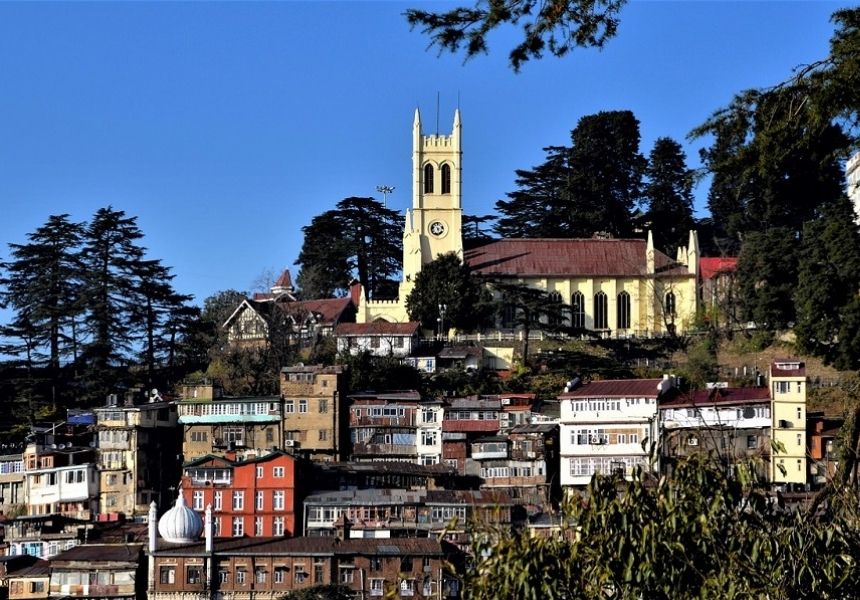 Whether you hire a wedding planner or plan your wedding yourself, it is so hectic to manage and plan all the wedding expenses within the budget. You are worried about how to estimate the budget or how much you should spend to make your wedding day an everlasting memory. Some functions and traditional celebrations are important in Indian Weddings that will need different outfits, jewellery, food, and beverages. For enjoying every moment of your wedding, you need to mark out sufficient funds which can cover the expenses. To know what the main expenses are, here is a list to decide and estimate the budget.
Catering
Venue
Dresses and Styling:
Wedding Decor
Wedding Photoshoots
Jewelry
Pre-wedding shoots
Bridal Make-up
Flight/Bus Tickets for Guests.
Accommodation for Guests.
DJs and Dancers
These are the must-do things to include while planning your wedding. If you want to have a spectacular and fairytale wedding, it will require a big budget for your dream to come true. If your financial budget for the wedding is out of scope, don't worry. LoanTap is here to help you in making your D-day memorable. We will provide a quick and easy wedding loan for you.
To apply for the wedding loan, you should be 21 years old or above with a minimum net income of INR 30,000 to be eligible for the loan. You need to visit Loantap and fill out an online application. Along with this, you need to upload the following documents:
PAN card
Aadhar Card
Salary slips of the past three months
Bank statements for the last six months
The team of Loantap will check your application and other parameters that make you eligible for the loan.
Are you also planning for a romantic honeymoon? Shimla is the best destination for an intimate honeymoon where you can explore the beautiful attractions with your beloved. It is one of the most popular destinations to have a lovely trip that leaves you with memories of a lifetime.
Best 10 Places for Couples to Visit in Shimla
Kufri
Kurfi is the highest hill station and the perfect romantic place in Shimla. It is hard to miss If you are a nature lover. Hills are snowy and make you go awe with the beautiful sceneries. It is a popular attraction among honeymooners, where you can't miss going for a romantic walk in the lush meadows. It offers the chance to connect yourself with the immense natural beauty and take advantage of vibrant flower gardens.
What you can do: Skiing, tobogganing, go-karting, and horse riding.
Best Timings: Morning-Evening
The Scandal Point
The Scandal Point is an intersection between the Ridge and the Mall, two famous places in Shimla. It is not a sight that you can afford to miss. There's a scandalous story about the Maharaja of Patiala and daughter of the Lord Viceroy, who fell in love and eloped later. The Scandal Point was the meeting place for them in 1892. Both were in love and ran away to get married secretly. The Scandal point is surrounded by snow-pecked peaks and it looks exciting to stroll down there.
What you can do: Enjoy the nightlife and click photos
Best Timings: All Day
Naldehra Peak
It is a perfect combination of lush greenery and a mist-covered valley. Naldehra Peak is a famous honeymoon place in Shimla. It is worth taking a trek to see the beautiful view from the top of the hill. This adventurous place is worth covering and experiencing the calmness of the dense forest.
What can you do: Trekking, horse riding, best for sunset and sunrise view, photography.
Best Timings: Sunrise-Sunset
Chail
Chail is the best honeymoon place and a popular attraction 55 km away from Shimla. There are many famous sightseeings such as Chail palace built by the Maharaja of Patiala, a Sadhupul Lake with a small restaurant, and seek blessings at Gurudwara Sahib and Siddh baba ka Mandir.
What you can do: photography, Sightseeing, horse riding
Best Timings: September to March, All day
Mall Road
The mall road is the heart of the city and the main street, best known for shopping. It is lined up with restaurants, shops, banks, post offices, and tourist offices. During winters, it is the busiest road of Shimla and crowded with people who come to walk around, click pictures, and enjoy a sweet cup of coffee with their life partner in the side cafes.
What you can do: Shopping, dining, drinks and photography
Best Timings: All Day
Jakhoo Hills
Jakhoo Hills is the highest peak of Shimla, well known for Jakhoo Temple. There's a legend about Jakhoo Temple that Lord Hanuman stopped here to rest on the way to find the Sanjeevani Booti for Lord Lakshaman. You can take a short cable car ride to get to the top of the mountain. The hundreds of monkeys are always present around the temple and are infamous for snatching away bags of Prasad, hats, and sunglasses.
What you can do: Photography.
Best Timings: Morning – Evening
Gaiety Theater
The Gaiety Theater is a symbol of love and art. You can witness here the culture and history of Shimla and find out the famous celebrities who performed in this theatre from British times. This place is incredible on its own. The Gaiety Theater was a major source of entertainment back in the 19th century when Shimla was colonized under British Rule. You will also find the best traditional homes around it.
What you can do: Enjoy Art, Scriptures, short plays.
Best Timings: Morning- Evening
The Ridge
The Ridge is located in the heart of the 'British Summer Capital' and the most photographed street in Shimla. It has everything to show to tourists. You will get a spectacular view of the snow-capped peaks in the background. The road is lined with cafes, bars, boutiques, shops, and restaurants attracting the people who visit the famous Mall Road. The Mall Road runs from east to west and meets Scandal Point on the west end.
What you can do: Shopping, dining, go clubbing, dining, and photography
Best Timings: Morning- Night
Chadwick Walls
Located in the Glen forests, Chadwick Walls is a beautiful place to visit and enjoy the noise of streams of water trickles from 100 meters in height. If you love to be adventurous, explore the thick canopying forest holding hands with your favourite person. You can rent taxis to reach the falls or self-drive a car. You will feel refreshed while looking at the streams of a trickling waterfall and feel peaceful listening to the music of nature.
What you can do: Play in the water and click pictures,
Best Timings: Sunrise – Sunset.
Shimla Christ Church
The Christ Church reflects the devotion and architectural style that serves as a reminder of the British Colonization in India. People feel different and excited when they visit the second oldest Church in India. In Winter, the Christ Church looks like a magnificent castle. During the night, it glows with the lights. You can spend a peaceful time while praying and standing beside your favourite person.
What you can do: Read in the Church library, Pray, and participate in the service
Best Timings: Morning – Night
There are many unique and famous tourist attractions to visit in Shimla while you are on a romantic excursion. Shimla is a heaven for adventurers and nature lovers.Why don't you take a look at the Best Honeymoon Package for Shimla to spend this special vacation?
Best Honeymoon Packages in Shimla
| | | | |
| --- | --- | --- | --- |
| Honeymoon Packages | Duration | Inclusions | Price (per adult) |
| Shimla Couple Packages | 4 Days/ 3 Nights | Hotels, meals, transports, sightseeing | INR 7,990/- |
| Shimla Tour Package | 3 Days/ 2 Nights | Hotels, meals, transports, sightseeing | INR 6,500/- |
| Shimla Sightseeing Tour | 4 Days/ 3 Nights | Hotels, meals, transports, sightseeing | INR 13,500/- |
| Shimla Sightseeing Tour from Chandigarh | 3 Days/ 2 Nights | Hotels, meals, transports, sightseeing | INR 12,500/- |
Now that you know where to go and what to do, let's look at how to get instant personal loans to meet your expenses.
What is a personal loan?
A personal loan is an unsecured loan that needn't be backed by collateral which makes instant personal loans very popular among the younger generation.
Who is eligible for a personal loan?
Any Indian citizen or resident earning a net monthly income of more than Rs 30,000 is eligible to apply for a quick personal loan.
How to apply for a personal loan?
You can visit the LoanTap website or download the LoanTap app on your smartphone and fill in an online application.
You will need to upload the following documents –
PAN Card
Aadhaar Card/Driving License/Passport
Salary slips of the last three months
Bank statements of the last six months
On completion of the evaluation of your application, the LoanTap team will approve your loan and release the funds to your mandated account. The entire process takes 24 hours. You can choose a flexible repayment plan. You can pay only the interest component for the first three months followed by normal EMIs for the remaining period.
LoanTap offers loans from Rs 50,000- Rs 10,00,000 for tenures from six months to five years. Interest rates start from 18%per annum.
You can repay the loan in full after six months without any prepayment penalty.
LoanTap understands your need to get an instant personal loan whenever a requirement arises.
That's why we have kept the process simple, convenient, quick and efficient. There is no collateral and no need for paperwork. It works out cheaper than credit cards. Credit cards charge 2.5-3% per month which converts to 30-36% annually while personal loans are much cheaper.
Next time you need a loan for your wedding and honeymoon, don't think twice about visiting our website. You are just a couple of clicks away from realising your dream.
marriage expenses in india, easy marriage loan
Are you getting married soon? Have you met the wedding planner and been blown away by how much it costs to have a grand wedding in India? Marriage expenses in India are very high and the influence of Bollywood is very visible. Everyone wants to have a glamorous wedding and that doesn't come cheap.
So how do you plan to fund your wedding? Will you be using up all your savings including your contingency fund? Or will you apply for an easy marriage loan?
Yes, you heard it right. LoanTap offers easy marriage loans to fund your wedding. You can get your loan within 24-36 hours of online application along with uploading of necessary documents. Moreover, LoanTap has offices in Delhi, Mumbai, Chennai, Bangalore, Pune, Kolkata, Noida, Vadodara, Coimbatore, Bhopal, Jaipur, Lucknow, Ahmedabad, Bhubaneswar, Indore etc. They can send representatives to pick up your documents.
If you are over 21 and earning a net monthly income of over Rs 30,000 and have a decent credit score you can get a loan of Rs 50000- Rs 10,00,000 for 6 months to 5 years at interest rates starting from 18%.
You can pay it off in easy EMIs. If both of you apply individually you can get a maximum loan of Rs 20,00,000. That would be good enough to have the wedding of your dreams followed by a romantic honeymoon in Shimla.
An easy marriage loan takes the funding issue out of your mind. You would do well to focus on planning your wedding and making your dreams come true. Leave the funding to experts like LoanTap who can make your dreams come true in a jiffy.
Don't let the thought of high marriage expenses in India affect your dreams. Go for an easy marriage loan from LoanTap and live life kingsize.