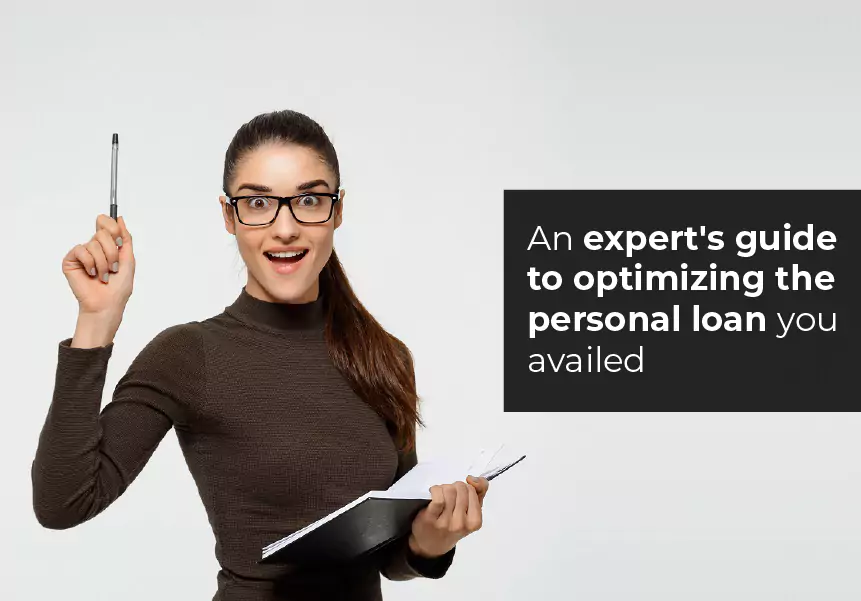 Published on : July 12, 2021
Managing your finances is an art and this is a skill best mastered young. While staying debt-free is true financial freedom, you can use credit in your early days whenever the need arises. All it takes is some self-discipline to manage your budget properly.
At the start of your career, it is easy to get swayed and indulge in indiscriminate spending. Getting a credit card with an approved credit limit makes you feel rich.
The discounts and offers from the plethora of brands available can tempt anyone. However, when you start treating your credit card as an extension of your paycheck you are setting yourself up for trouble.
What are the personal finance guidelines to be followed?
Never treat the credit instruments as an extension of salary
Create a contingency fund
Plan and adhere to a monthly budget
Maintain your credit score by making timely payments
Prepay your loan as far as possible
Go for a top-up loan instead of a fresh loan
Let us examine each point in detail.
Rule 1: Never treat the credit instruments as an extension of salary
Credit instruments like credit cards are a convenient tool to carry out your expenses. It is not an extension of your salary and should not be treated as such. It is a tool used for cashless transactions. At crunch times, it can be used to make purchases. There is a credit period within which you need to repay the outstanding amount to avoid interest. The problem starts when you exceed your capacity and cannot afford to repay the entire amount. The interest meter starts ticking @ 2-2.5% per month or even more and you keep kicking the debt down the road by paying the minimum amount due. This sets off a vicious debt trap that can become difficult to escape from. This is the first lesson you learn and one that you should never forget.
Rule 2: Create a contingency fund
Life is unpredictable and you never know what the future has in store for you. You are better off creating a contingency fund for any unforeseen emergency by setting aside a fixed sum or a fixed percentage of your salary. You can keep it in any liquid asset like a flexible deposit. This will ensure that you earn something while the fund is ready for use whenever the situation demands it. This fund is strictly for a contingency and should not be touched for any other purpose. You are sure to understand the importance of this fund on a rainy day, sometime in the distant future.
Rule 3: Plan and adhere to a monthly budget
Splurging on unnecessary items just because you have cash is not a very prudent way of handling money. A thing you don't need is expensive at any price and should be avoided. Draw up a monthly budget and try to stick to it as far as possible. Avoid discretionary spending so that you can make prudent purchases whenever the opportunity arises. Learn to compare prices before making a purchase. In today's connected world, all the information is freely available and you can always optimise your purchase decision. This will help you to adhere to your budget and rack up some savings.
Rule 4: Compare lenders before choosing a personal loan
Credit cards are an expensive debt option. If a big-ticket expense crops up, you can choose to take a personal loan which is available at lower interest rates. There are so many online lenders to choose from. You can compare their features and pick the one that suits you best. That will ensure that you get the best interest rate available. ( Loan Tap offers personal loans from Rs 50,000 – Rs 10,00,000 for a period of six months to five years. Interest rates start at 18% per annum)
Rule 5: Pick the right tenure
While the interest rate is decided by the lender and the loan amount by your actual requirement for funds, you have the flexibility to determine your tenure.
Using a personal loan EMI calculator before taking the loan is highly recommended. You will be able to work out the most comfortable EMI by tweaking the tenure. This will ensure that the EMI fits your monthly budget and is not a burden.
Rule 6: Maintain your credit score
Once you start earning for six months, your credit history is available and CIBIL generates a Credit Score. A credit score is essentially a numerical summary of your credit history. It is a number ranging from 300-900 with 900 being the highest. Usually, a score above 750 is considered good and most of the loan applications with this score get approved. Getting a loan is not the difficult part. It is important to pay your EMIs on time without a default. This helps you to maintain a high credit score and keeps your credit lines open in case of an emergency.
Rule 7: Prepay your loan as far as possible
Usually, most lenders specify the foreclosure clause in the agreement. You can foreclose the loan after six months by paying the principal in part or in full without any prepayment penalty. Please check the loan agreement for this clause. This gives you the flexibility to select the maximum tenure at the start of the loan. Once you service the loan for six months, you should deploy extra funds towards prepayment of the loan to reduce your interest outgo. This is a smart way of optimizing your personal loan.
Rule 8: Go for a top-up loan instead of a fresh loan
If you are already having a personal loan, it makes sense to go for a top-up from the same lender instead of applying for a fresh loan. The process is faster and you may be able to bargain for the same rate. You will not be required to manage two loans and two EMIs.
Now that you understand the importance of managing your finances, here are a few features of personal loans from LoanTap that make them the most popular financing option among the millennial population.
No collateral
By nature, personal loans are unsecured loans i.e. collateral-free. This makes it easy for young professionals on their first job to borrow easily in case of an emergency.
Simple eligibility criteria
You can apply for a personal loan if you are an Indian citizen or resident over the age of twenty-one earning a net monthly income over Rs 30,000.
Minimum Documentation
You will need to fill in an online application and upload the following documents-
PAN Card
Aadhaar Card
Salary slips for the last three months
Bank Statement of the Salary Account for the last six months
Quick disbursement
If the documents are found in order and the credit score is decent, the loan is approved and disbursed within 24-36 hours.
Cheaper than credit cards
Annual Interest rates on personal loans start at 18% compared to 24-36% charged by credit cards.
Flexible repayment options
You can choose your own repayment option. It could be a step-up option or an interest-only EMI. You can choose whatever option is best for you.
No prepayment penalty after six months
Once you service the loan for six months, you are free to foreclose the loan without any prepayment penalty.
Tailored loans for your needs
At LoanTap, we understand your unique needs and tailor our products to best suit you. You will find a customized solution for all your personal loan needs. They have been designed with your comfort in mind. Managing your personal finance is a responsibility that you need to shoulder. For any personal loan requirements, we are just a few taps away!