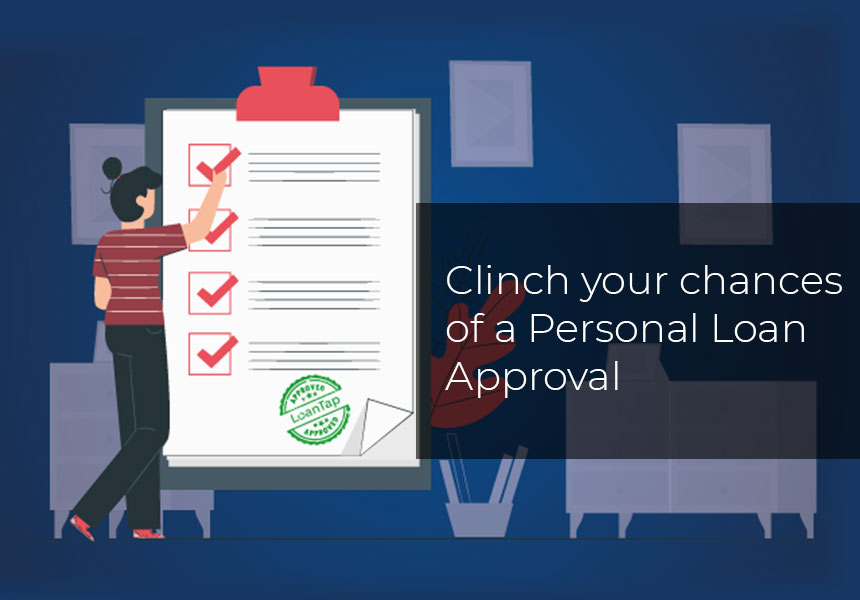 Published on : June 27, 2020
Every 8 years the economy sees a downtrend and these disruptions impact financial, professional and social lives of individuals. We have recently witnessed one such setback that has left everyone muddled. In light of the Covid-19 Pandemic and Lockdown, the economy is contracting sharply in FY 2020 and on the other hand jobs are in jeopardy. At such times, maintaining financial discipline becomes a major concern.
To soften the blow of this disruption on individual pockets, the Reserve Bank of India (RBI) announced a moratorium on repayment of term loans on 27th March 2020 and the same was further extended till 31st August 2020. This might seem to be a blessing for borrowers who are undergoing job loss or pay cut situations. However, most borrowers may take some time to understand the bigger picture. Borrowers may see this as an exemption from payment, but they fail to understand that all the deferred amount is payable post the moratorium along with the accumulated interest outstanding.
While opting for a moratorium will not diminish your credit score, but on the other hand, your plea for moratorium indicates that you are unable to service your debts (due to disruptions/job uncertainty). Lenders certainly will consider this situation as an imperfection in your credit profile. It may tamper with the credit worthiness of a candidate in the near future.
So, what must one do? How to meet financial obligations while dealing with Financial shortcomings? Can Credit products help in such unforeseen circumstances?
This article shall help address such questions that are arising out of uncertain scenarios and will guide you through keeping your credit worthiness intact and improving your personal loan eligibility.

Improving your Credit worthiness
If you choose to opt for a credit product to meet financial needs in such a scenario, it is not certain that lenders would be willing to extend a loan to any borrower, especially keeping in mind the capacity to repay may be impacted as jobs and incomes have seen a hit. However, if your credit profile is maintained at a good level, you might be able to avail yourself a personal loan; here are some things to keep in mind if you desire to keep your creditworthiness intact too.

Loan Amount – You must borrow only a small amount as a loan, as it should be much within your capacity to repay off the loan in the said time. If you end up defaulting on the loan, it will have a direct impact on your credit profile, making it less desirable for future borrowings. Thus, it is the safest bet to avail an amount that you can certainly pay off regardless of the employment uncertainty.
Loan Tenure – It is wise to spread your loan repayment over a longer tenure as this minimises the monthly loan obligations. Smaller the EMIs of your loan, the more affordable it is to repay. The last thing you want is a situation where you end up delaying or defaulting on your outstanding dues.
Affordability of the loan – Compare the features of the personal loans available in the market. With the advent of new age lenders, the personal loan segment is fueled with best offers and repayment options. It is vital that you carry out a detailed research about the interest rates, flexibility in repayment, part payment charges and other charges associated with personal loans. You must ensure that you avail a "fit to pocket" personal loan as 'affordability' has to be at utmost priority.
Opt for Loan Insurance – The next most important step is to ensure that you do not default on your EMI obligations. Protecting your repayments must be your priority at all times. For this purpose, Loan Insurance is the best solution! It is a product designed specifically to cover your monthly loan payouts in case of temporary/permanent disability, loss of job, or any shortcomings occurring out of an unforeseen circumstance. It ensures to cover any debt repayments when you are unable to devote funds towards your EMI obligations. It is an armour to protect your debts from defaults.
Related Article – What is Loan Insurance? Personal loan Insurance Explained
Consolidate your debts – Debt consolidation will always act like an ace up your sleeve! Consolidating all your existing debts into one single low cost personal loan will never let you down. As the primary goal being – opting for affordable debts, it is best that you combine all existing loans into one single personal loan that offers a lower interest rate and better repayment options. Likewise, you can consolidate your outstanding bills arising from multiple credit cards. It helps avoid defaulting on your loan payments and supports your credit profile to a good extent.
Related Article – Why should you consider Debt Consolidation?
Make timely EMI payments – You must always pay off your EMI payments on the said due date. Making timely payments is the most important part of servicing your debts. It plays a major role in determining how responsible you are about your borrowings. It dictates your credit profile and compliments your creditworthiness. Thus, you must ascertain your EMI payments are made in time.
Opting for a personal loan to meet your financial needs is quite a common phenomenon, however, it is crucial that you put the necessary efforts to service the loan responsibly. The only way you can clinch your chances of a loan approval is that you follow the necessary steps to make your credit profile a desirable one, regardless of the uncertainty!
Related Articles –
How to improve your personal application? – Tips by a Credit Manager
5 Things You Must Not Overlook While Applying for Loan
How to Manage Personal Loan Payment?