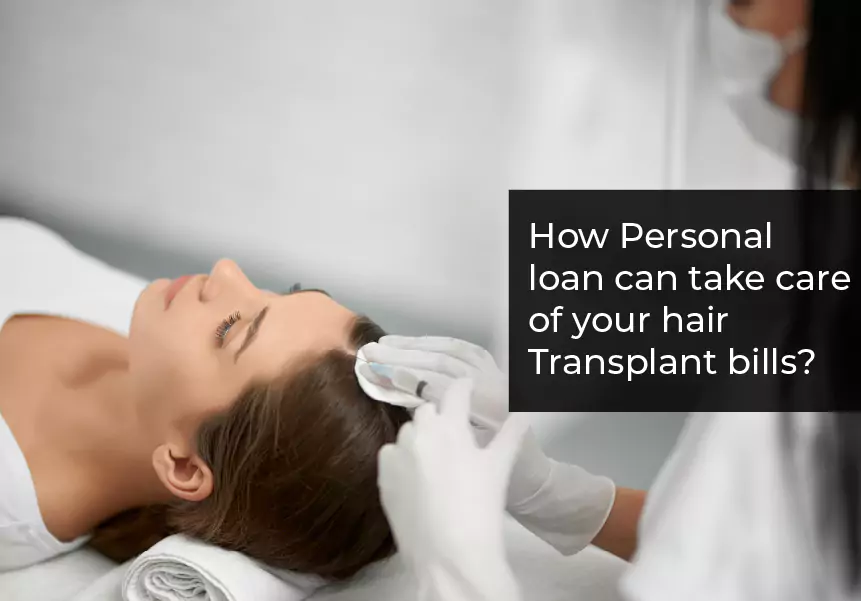 Published on : August 03, 2021
Hair is the crowning glory that makes you look young for longer. However, not everyone is blessed with thick and strong hair. Suffering from hair loss can be mentally debilitating as it reduces self-esteem. Baldness is a hereditary condition and some people suffer from it even in their twenties. This creates a sense of inferiority complex and some find it difficult to find suitable partners as well. They suffer from a loss of confidence while dealing with people and attending interviews or delivering presentations. It disturbs their rhythm and they tend to maintain a low profile and avoid public interaction.
How can you find a permanent solution to this condition? What can you do to put that zest back into your life? Well, there are two options available. The first would be a temporary but harmless option of using a wig. It solves the problem, is not too expensive and there are no side effects. However, you will have to remove it at night and take good care of it. The other option is to go for a hair transplant. It is more expensive but it can provide a permanent solution to the problem.
On average hair transplants cost between Rs 25000 – Rs 150000 in India. There are a few methods of treatment available like –
Follicular Unit Extraction
Dense Hair implantation
Quick Hair Transplant
The cost is calculated based on the number of grafts needed which depends on the level of baldness.
FUE hair transplant is quite popular in India among both men and women. It does not leave a huge scar and its tiny scars spread out on the scalp heal faster. Results look natural and are permanent. The quality of transplant is good and the recovery is faster and it allows people to style their hair normally.
Dense Hair implantation involves grafting hair one by one on the bald area. This method is increasing in popularity these days. This is more precise and creates a natural hairline. It is a non-invasive and painless procedure but more expensive than the other methods. However, it is well worth the cost.
In Quick Hair transplant, a single tool is used, unlike different tools in the previous methods. 6-8 technicians work at a time to complete the process of extraction and implantation. The entire process is completed in 4 hours and more than 5000 hair grafts can be completed in a session. The total cost of treatment will depend on the extent of baldness, the number of hair grafts needed and the number of sessions it will take to complete the process.
Remember, hair transplant is not a very difficult process and if done right by a reliable service provider, it will slash off a couple of decades from your age in no time. It will give you back your confidence by giving you a personality overhaul and you will be ready to face your personal and professional life with vigour.
So what is stopping you from adding the crown of confidence to your personality? If it is about funds, you need not worry at all. You can comfortably take a personal loan and pay it back at your own convenience.
Yes, you heard it right! You can take a personal loan for any purpose. A personal loan is essentially an unsecured loan, ie. it is not backed by collateral. This makes it extremely popular as a financing product among the younger generation.
Look at what LoanTap has to offer. You can get a personal loan for hair transplant in the range of Rs 50,000 – Rs 10,00,000 for a period of six months to sixty months. Interest rates start at 18% per annum. While the amount is determined by your need and the interest rate, by the lender, you can adjust the tenure of your loan to arrive at the ideal EMI. Pick an EMI that you are comfortable with and that fits into your monthly budget. You can even choose from the repayment options available. Once you pay your EMI for six months, you are free to pay off your loan in full without any prepayment penalty. So what are you waiting for?
Do you want to check your personal loan eligibility?
Simple. If you are an Indian citizen or resident over the age of 21 and earning a net monthly income of over Rs 30,000, you are eligible to apply for a personal loan. All you need to do is to fill up an online application form and upload the following documents.
PAN Card
Aadhaar Card/Driving Licence/Passport
Salary slips of the last three months
Bank Statement of Salary account for the last six months
Now, the team at LoanTap will evaluate your application and if the documents are in order and your credit score is good, voila, your loan application will be approved. The amount will be credited to your account within 24-36 hours.
The process is so simple that almost anyone can avail a personal loan to meet their big-ticket expenses. Nothing is beyond your reach if you plan in advance and make prudent decisions. Instead of saving for months and years to realise a dream, you can take advantage of a personal loan and live your dream now. Don't let the cost of a hair transplant stop you from getting one. A hair transplant can be a tremendous confidence and self-esteem boost. This could yield you tremendous benefits in your personal and professional life as you move with renewed confidence. That is worth its weight in gold. Why wait to regain your crowning glory? Take a personal loan from LoanTap and make it yours today!