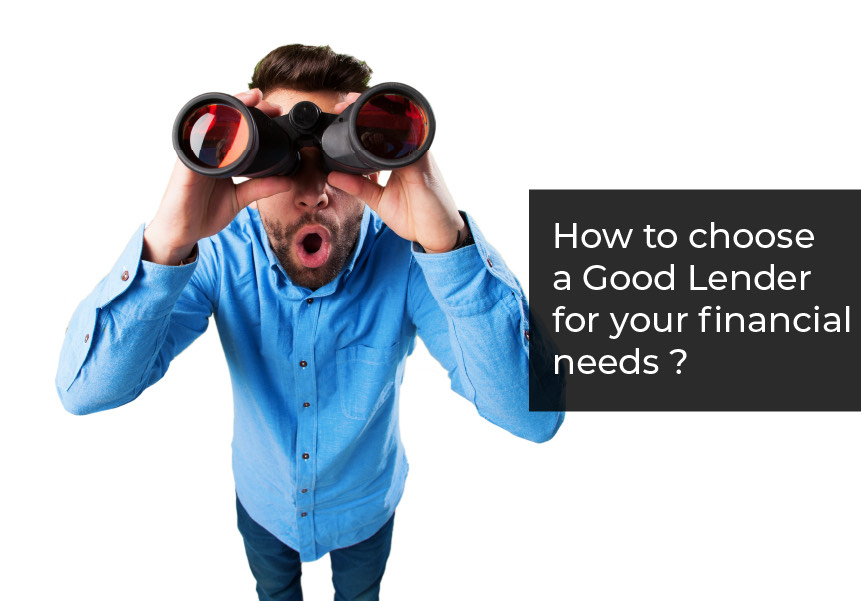 Published on : January 02, 2021
Traditionally, personal loans were offered by banks with a very traditional approach. These can be termed as "Vanilla" personal loans, which usually had an element of rigidity, in terms of application as well as repayment. In contrast, New age lenders have made available personal loans online and at customer friendly terms. There has been a considerable shift in consumer preference since lenders have innovated in the personal loan segment.

1. Smooth Application Process
With the advent of new age lenders, prevails the question of which lender must one opt for in order to get the best personal loan in the market. Here we have listed a few characteristics you will find in a good lender or you may look for these traits in a lender whilst making the decision.

The customer journey, right from filling the application form to uploading of required documents forms part of the application process. Traditionally, banks and other lenders have a rather cumbersome application process. With the help of technology, new age lenders have made it possible to provide a smooth and quick application process online. Applying for a loan is now possible from the comfort of your home. Thus, you must ensure that the lender offers a simple and short application process online, via a website or a personal loan app.

2. Quick Turnaround Time
The time taken for the lender to process your application and disburse your loan is considered to be TAT – Turnaround Time. With the help of robust technology, lenders have made it possible to process loan applications in less than 24 hours. Thus, you must check for lenders that make loans possible in such short time frames. This will help you fund your needs quickly, especially when you need it the most.

3. Offers Flexible Repayment Plans
While loans have become easily accessible and convenient, lenders have customised loans in order to make them more affordable for borrowers to service. You must look for lenders that offer flexible repayment options to choose from against your personal loan. A lender that provides flexibility in repayment is an ideal choice as it lets you choose according to your income and expenses; and will also let you save on the monthly cash outgo towards EMIs. Affordable repayment plans always help in servicing the loans on a timely basis.
4. Transparent Process
Lenders that follow a transparent process are certainly a preferred choice as we do not want surprises to catch us off guard while we move further through the process. A good lender would clearly spell out charges like prepayment charges, foreclosure charges, processing fees and other terms of service. Choosing a lender that commits to a 'no hidden charges' policy and abides by it, is deemed to be a good lender.

5. Minimal documents
Unlike traditional lending activities, lenders have now been able to move documentation and verification processes online. A lender that demands for bare minimum documents, such as KYC and income proofs to process your loan, is an ideal lender. Choose lenders that process applications in real time and offer contactless and paperless facilities.
To enumerate further, LoanTap uses a combination of robust technology and in – house proprietary algorithms to process personal loan applications and make loans possible in real time. We offer multiple repayment options to borrowers, to enable them to choose the most affordable repayment schedule. Personal loan with us can be availed in a few simple steps with minimum documentation and no hidden charges. Embedded with all the traits of a genuine lender, LoanTap ensures a seamless application process to its borrowers and makes personal loans possible in just 24 Hours!

Related Article – Reasons why LoanTap's Personal Loan is a Favored Option during a Financial Shortfall