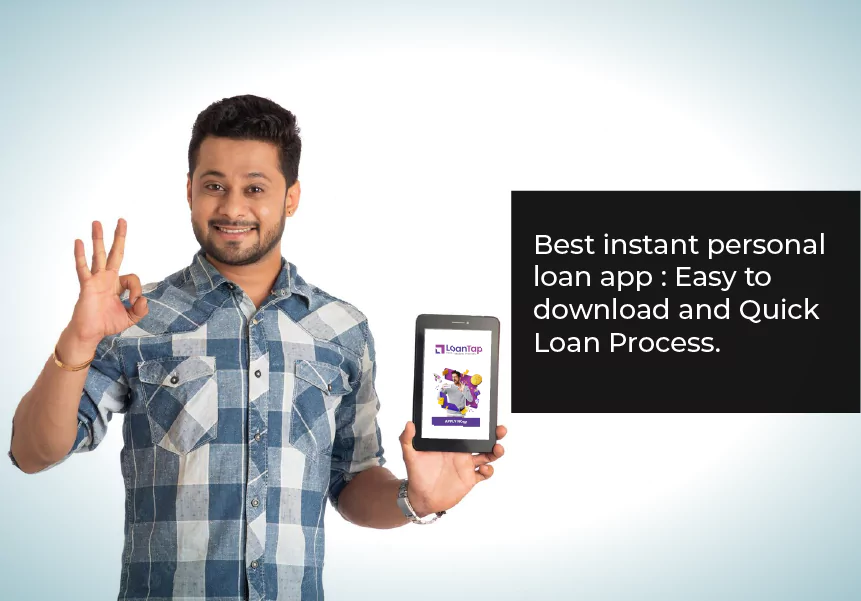 Published on : July 11, 2022
Personal loans are unsecured loans that can be used to solve any kind of financial problems. Even professionals and firm owners can enjoy the benefits of loans. Whether you want to expand your operations or consolidate business debt, a business loan is a perfect option. You can use a professional loan for this purpose to manage the affairs of your CA firm. You need to be a qualified professional to avail of a personal loan for chartered accountants from LoanTap.
If you are a chartered accountant, looking to avail of a personal loan to manage your firm expenses, you are at the right place.
What are the features and benefits of taking a professional loan from LoanTap? How can a chartered accountant avail of a personal loan if the need arises? Find out how you can get a personal loan within 24 hours from LoanTap.
What is a Chartered Accountant Loan?
LoanTap offers a tailored personal loan that can be used by chartered accountants to manage their firm expenses, be it renovation or expansion of office, buying office equipment, laptops and desktops etc. Giving your office a modern look or expanding the size may help in getting more clients and increasing your team size.
Availing of a personal loan for working capital is convenient because it is collateral-free. Fintech lenders have made the loan process very simple, quick and convenient. Now you can say goodbye to long queues, messy paperwork and delayed processing. You can get your personal loan within 24 hours with an online process, minimal documentation and quick verification. Read on to find out how
Reasons to Apply for a Loan for Chartered Accountants
As you go ahead in your profession, there will be a need to expand your office, remodel the same, introduce new IT architecture etc all of which will involve heavy expenditure. Instead of dipping into your savings, you can take a personal loan from LoanTap to meet all your financial needs.
Here is the list of reasons for which you can get an unsecured personal loan designed for chartered accountants:
Purchase of equipment: Do you want to improve your premises with new equipment. New equipment would help to increase the productivity of your team and help you to add more team members. This loan can cover all the expenses towards purchase of new hardware and software.
Business expansion: Everyone wants to expand professionally and you can use a personal loan to spend on expenses in this direction.
Office Construction/Renovation: You want a new office in a commercial building. You may need to renovate your premises and this could cost quite a bit. If you experience a shortage of funds, you can depend on a personal loan to see you through.
Cash for working capital: From paying salaries to employees to meeting short-term business goals, you need a sizeable amount to manage your expenses. A professional loan can be used to meet your working capital requirement by meeting your current obligations.
Foreign trips, seminars, and conferences: Your work requires a lot of business trips to expand your network. It may a big expenditure on travel, from buying tickets to conducting an official event. A professional loan from LoanTap can support you in every way. You can conduct events, including seminars and conferences, without worrying about money.
Features and Benefits of a CA Loan from LoanTap
LoanTap offers tailored personal loans for chartered accountants with interesting features that helps to meet individual requirements.
Attractive interest rates: The main concern when applying for a personal loan is the interest rate. LoanTap's loan for Chartered accountants offers the loan amount at reasonable interest rates.
Flexible Tenure: You can choose the tenure from 6 months to 60 months depending on your convenience and ease of monthly payments.
Simple application process: There is no need for filling out many forms or visiting banks to get the loan. The loan process is 100% digital and secure. You can register with your email address, fill out the application, and upload all the required documents.
Quick disbursement: Avail of a chartered accountant loan in a few hours! Doesn't it sound amazing? By applying online, you can get the loan within 24 hours if you meet all the criteria.
Convenient repayment options: LoanTap offers customized repayment options to pay back a professional loan. It allows you to handle things that are most important currently.
Minimum documentation: The online process is completely paperless. Save time by getting a chartered accountant loan online. You can upload the basic documents, such as income proof, address proof, bank statements, etc.
Transparent Process: All loan application processes will be transparent and secure. There are no hidden charges to worry about. A nominal processing fee of up to 2% of the loan amount will be charged.
Flexible Repayment Options
Chartered Accountant Loan – EMI Free -This option can be used to meet long tenure big ticket expenses like home/office renovation, revamping IT infrastructure etc. Only the interest component needs to be paid on a monthly basis.This is good for expenses between INR 5 lakhs and INR 10 lakhs. The monthly outgo reduces by 40% and the principal can be repaid in bullet payments once every 3/6 months.
Chartered Accountant Loan – Term Loan – This option is good for expenses between INR 5 lakhs to INR 7 lakhs where EMIs are normal consisting of both principal and interest components.
Chartered Accountant Loan- Step Up – This option is good for expenses between INR 2 lakhs and INR 7 lakhs. An interest only payment option is given for the first three months post which normal EMIs begin.
Chartered Accountant Loan – Overdraft – This is perfect for running office expenses where the borrowers don't need to use the entire loan amount at a time. It works like a credit card facility at half the interest rate. Interest is charged on the amount actually withdrawn.
How to Get a Chartered Accountant Loan in 24 – 36 hours.
If you are looking forward to a Chartered Accountant personal loan, you must follow these steps:
Check your eligibility
A Chartered accountant should meet the conditions given below. Otherwise, your application may not qualify.
Indian Citizen/Resident
Should be 21 or above
A steady minimum income of INR 30,000 per month.
2.Collect the Required Documents
All the documents are important for the KYC verification process. So, you must keep them organized while applying for an instant professional loan online.
PAN Card
Salary Slips for the last three months
Address Proof
Salary account statements for the last three or six months.
3. Download the LoanTap app from Google Play Store or Go to the LoanTap website. Click on Apply Now and enter the basic details such as Email address, occupation, and employment type.
4. Upload the documents mentioned above and wait for the verification.Once the verification is done, the loan will be approved within 24 -36 hours.
5. Once the amount is credited, you can use them to renovate an office, cover travel expenses, etc.
Wrapping Up!
Getting a CA loan is simple now with LoanTap. We provide professional loans for CAs with a few eligibility criteria. If you are eligible, you can simply visit our official webpage https://loantap.in/marketplace/loans-for-chartered-accountants. You can also connect with our team to get any financial assistance.