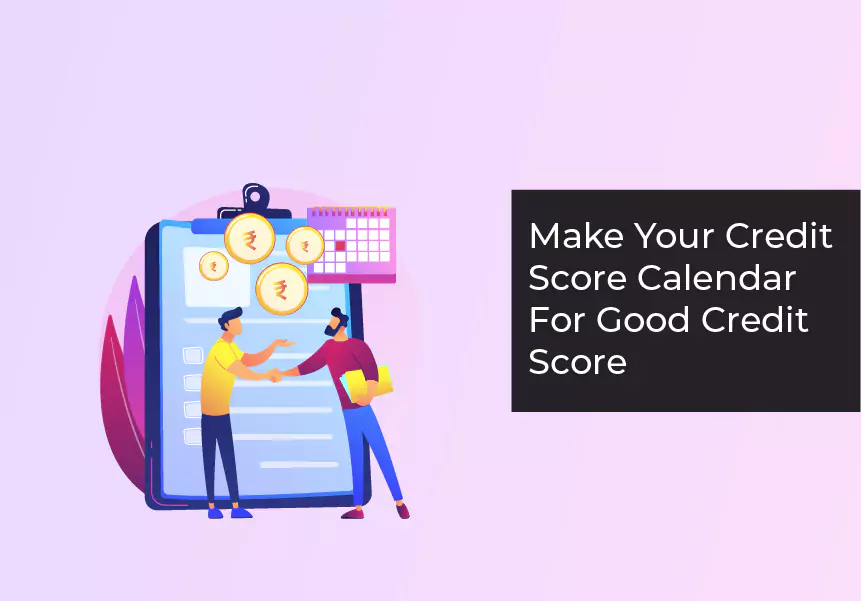 Published on : October 07, 2021
Overview
The most important number that could make all the difference between the approval and rejection of your loan application is the credit score. The credit score generated by CIBIL and regulated by RBI is the numerical summary of your credit history. It is a number between 300-900 that is generated by CIBIL and is your gateway to financing. Any score over 750 is considered very good and could open the gates to loans when you need them.
Do you want to learn how to improve your credit score? Here's how to keep up with the latest changes in your credit score by routinely monitoring your credit report.
You're undoubtedly aware of your credit score and report, but you may or may not have a long-term strategy for keeping track of them. Before you start to ask why you need to track it so frequently, consider the following:
Your credit score varies with every loan or credit card you get, every EMI or credit card bill payment you miss, and it also changes as your credit line ages, so it's only natural to keep track of it now and again to make sure everything is in order. And there's more. Your credit report may or may not contain inaccuracies, so double-checking and seeing if all of your credit information is correct and error-free is all that matters.
Are you convinced yet? Great! Let us now get down to business. You may make your own Credit Score calendar by following the steps below. Ready? Now let's get started!
Set A Monthly Date
Every month, set aside a particular day to check your credit score. For instance, if you plan to check your credit score on October 25th, double-check it on October 25th, and so on. You should check and double-check the score again on November 25th then on December 25th and so on! This helps you keep an eye on not just your credit score but on your expenditure too.
This will allow you to keep track of your credit score in a systematic manner. It will also help you develop a routine to check in on your financial health and take measures to improve it if any can be taken soon.
Know Your Monthly Check Points
Is it sufficient to check your credit score? No, not at all. You may view and go over your comprehensive credit report to see if there are any inaccuracies, in addition to tracking the most recent changes in your score. Furthermore, reviewing your credit report is beneficial to you in general since you will learn what elements influence it.
For Your Convenience, We Have Created A Brief Checklist:
Credit Score Adjustments
Checking Each Section Individually
Check For Potential Errors
Plan Out Your Credit Applications
One of the benefits of monitoring your credit score on a regular basis is that you'll be able to determine when the optimum time is to apply for personal loan, a credit card or home loan. How? Let's pretend you have a current score of 680. To increase your chances of getting credit, experts recommend having a credit score of at least 750. So, if your credit score isn't great right now, keep an eye on it and postpone your application till it improves.
Make Sure You Are Using These Tips To Improve Your Credit Score
Try to pay off your bad debts, such as a past-due credit card bill.
Ensure that all of your EMIs are paid on time.
Examine your credit report for any mistakes. If there are any, you can correct them and reclaim your lost points.
Review Your Plan Every Quarter
How do you know whether your monthly plan of monitoring your credit score is helping you or not now that you have it?
A very simple thing is to evaluate it every three months. Calculate how much your credit score has improved since you started keeping track of it. This can help you think about what else you can include in your plan in the future. Keep in mind that you own the power!
A quarterly evaluation tells you the areas you need to improve on and allow you to maintain your credit health. This will always help you keep a track of your financial health and keep it on track.
What can you do with a good credit score?
If you have a good credit score, you can visit LoanTap and pick up a personal loan that is tailor-made to suit your short term financing needs. Be it a dream vacation, home renovation, medical bills, education loan, a hair transplant or a home gym, you can get access to a personal loan within 24-36 hours. Sounds good, doesn't it?
If you are an Indian resident or citizen over the age of 21 years and earn over Rs 30,000 as net monthly income, you can visit the LoanTap website and fill up an online application. You will need to upload the following minimum documents and you are done –
PAN Card
Aadhaar Card
Salary slips for the last three months
Bank statements of the salary account for the last six months
Now, you can wait for the LoanTap team to evaluate your application and documents. If everything is in order, your loan is approved and credited to your mandated account within 24-36 hours.
LoanTap offers personal loans from Rs 50,000- Rs 10,00,000 for periods ranging from six months to sixty months with interest rates starting from 18% per annum. The repayment plans are flexible and you can choose according to your convenience. There is no prepayment penalty if you choose to foreclose your loan after six months. LoanTap has no hidden charges. What you see on the website is what you pay.
Keep your credit score healthy so that you have your credit line open when you need it. Visit https://loantap.in/ and we will be glad to help you out anytime you need financial assistance.
Related blog – Tips, importance, and advantage of maintaining Credit score above 750