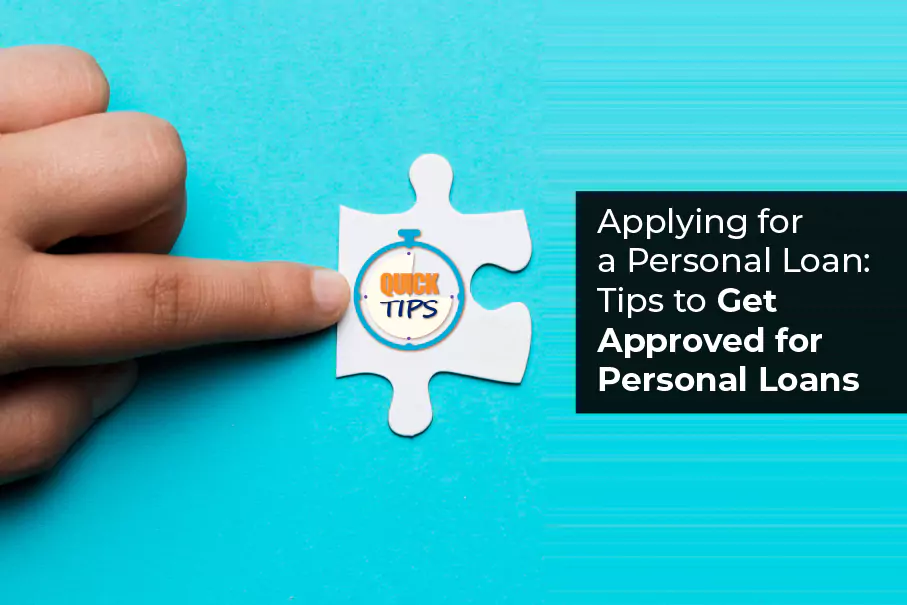 Published on : May 24, 2021
Need to go on that foreign trip with your loved ones ? Planning a wedding? Need to meet an urgent family emergency? Need money to start a business? There is nothing to fret. . Relax. Take a deep breath and figure out a viable solution.
Personal loans have been designed to meet a variety of urgent needs, keeping in mind the convenience and ease of approval. Personal loans are unsecured loans which means they do not need collateral or security. They can be obtained for a tenure of 1 month – 5 years for amounts ranging from Rs 50,000 – Rs 10,00,000. You can also choose from a range of flexible repayment plans that best suit your needs. Interest rates start around 18% p.a. which is way lower than credit card rates.
Sounds too good to be true? If you are in a hurry to get a personal loan, keep these tips in mind so that your loan is approved in a jiffy.
Tip 1 : Check your eligibility
To apply for a personal loan online, you need to check your personal loan eligibility. You need to be over 21 years of age. You need to be an Indian citizen or resident. You need to have a steady job with a minimum monthly income of over Rs 30,000.
Tip 2 : Make sure your CIBIL score is good
The most important parameter used by banks and lenders to assess a personal loan application is the CIBIL score. A CIBIL score is a numerical summary of your credit history and is arrived at as a number between 300 and 900. It is important to maintain a good credit history of over 6 months with no defaults to ensure a CIBIL score higher than 750. Over 90% of loan applicants whose CIBIL score is higher than 750 get their loans approved quickly.
Tip 3: Do not send multiple applications
Sending loan applications to multiple lenders does not have a positive impact. Rather, it is perceived negatively by lenders and you may end up having your application rejected.
Tip 4 : Make sure your loan amount is reasonable
If the amount of loan applied for is far higher than your income stream, lenders may not accept your application. The lender needs assurance that you will repay the loan and will not default on instalments. If you want quick approval, it is best to keep the loan amount reasonable and in line with your income.
Tip 5 : Do not apply when you already have multiple loans
When lenders study your bank statements, they do not want to see you repaying too many other loans. If you have other debts in the last six months, there is a risk of default which is not acceptable to lenders. To get quick approval, it is best to have a single loan at a time.
Once you understand these tips, it is easy for you to apply for a personal loan.
At LoanTap, All you need to do is to fill up the application online and upload the following documents-
PAN Card
Address Proof
3 months salary slip
6 months bank statement of salary account
e-Nach mandate form
Once the documents are verified, your CIBIL score confirmed and the KYC is complete, the loan will be disbursed within 24-36 working hours. You can choose from our range of flexible repayment plans based on your monthly cash flow,.. If you choose to repay the entire loan amount after 6 months, you can do so, free of charge.
Getting a personal loan is easy if you follow the basic rules. Since personal loans are collateral-free, they are convenient as a financing option to tide over immediate requirements. They are cheaper than credit cards having an interest rate of around 18% with flexible repayment options. They are not tied down to a specific purpose and can be used for any urgent need without any explanation. This is the attractiveness of a personal loan. If you are a responsible borrower, you can really make the best use of a personal loan without any hassle and tide over immediate cash crunch situations smartly.
To know more about LoanTap and its various product offerings, you can visit loantap.in and we will be happy to help you.
Related Article – Clinch your chances of a Personal Loan Approval
How to improve your Personal Loan Application? – Tips by a Credit Manager