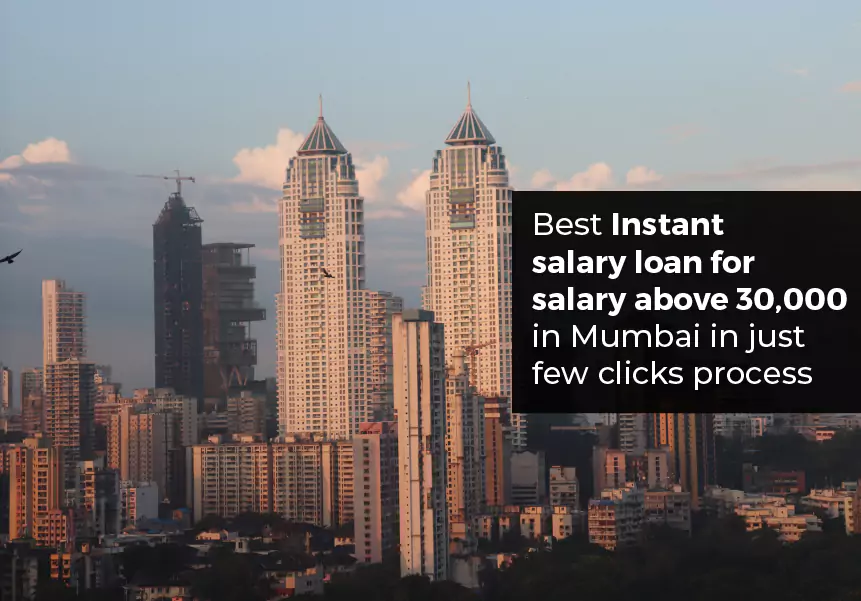 Published on : March 10, 2022
Customers' wants are numerous and rapidly changing in today's fast-paced environment. Online marketplaces have made it possible to acquire whatever you need whenever you want, regardless of banking hours or holidays. While you may be a conscientious budgeter and spender, it's possible that something unexpected happens at the end of the month after you've spent all of your money.
Unexpected charges do not come with forewarning. They show up unexpectedly, leaving you unsure of what to do. It's natural to feel concerned when you only have a week till payday, yet you need money right away to deal with an emergency. A salary advance loan can help you out in this situation.
The requirement could arise for any number of reasons.
It's possible that it's a medical emergency.
It's possible that you'll need to purchase an item on sale.
You might have to pay some fees that have a deadline approaching.
It's possible that you'll need to put down a deposit on a home.
You may have misplaced your phone or require emergency replacement.
You might need to send money to a family member in an emergency.
Your ideal holiday is now available at a reduced price.
An instant personal loan or a salary advance loan would be an excellent answer in this case.
There are several banks and financial organizations in Mumbai that offer personal loans with low-interest rates and flexible payback terms. Mumbai, once known as Bombay, is India's most populous city and home to a number of banks that provide personal loans and other financial services. Finding the proper loan for you is as simple as it gets, at competitive interest rates and repayment terms up to 5 years. So, in this article, you will get more information about the best immediate salary loan in Mumbai for salaries over 30,000 in just a few clicks.
Why do individuals choose quick personal loans?
When a scenario necessitates it, the younger generation is not averse to taking out an urgent personal loan. They prefer personal loans instead of borrowing money from friends or relatives. Because of the rising use of smartphones and the availability of inexpensive bandwidth, the majority of people now have access to credit when they need it.
No collateral
Instant personal loans are convenient since they allow you to meet your immediate financial demands. The entire process is free of collateral, fast, frictionless, and paperless, which appeals to the younger generation.
Versatile use
Personal loans do not require collateral because they are unsecured, which means no asset must be pledged as security. As a result, it is particularly popular among the younger generation who are just starting out in their careers.
Ease of use
Unlike a home loan, a vehicle loan, or an education loan, a personal loan can be used for any reason as long as it is legal.
User-friendliness
Instant personal loan apps provide a fantastic user experience. The platforms are simple to use, and anyone can use them without difficulty.
Instant personal loans do not require any paperwork, in contrast to regular loans. It's as simple as filling out an online form and uploading your identification documents.
Quick disbursement
Traditional banking systems take a week or more to deliver loans. Within 24 hours, instant personal loans are disbursed. That is the technology's power for you.
Who is eligible to apply for a Salary Advance?
The requirements for obtaining a salary advance loan are easy, which is another reason why this product is popular among millennials.
To apply for a salary advance loan, you must meet certain requirements.
You must be a citizen or resident of India.
You must be over the age of 21 and under the age of 60.
You must have a monthly net income of more than Rs 40000.
What is the maximum amount you may borrow with a Salary Advance Loan?
A salary advance loan of up to 2.5 times your net pay is possible. Salary advance loans from Rs 25,000 to Rs 1,00,000 are available through LoanTap.
How do you apply for a LoanTap Salary Advance Loan?
All stakeholders benefit from digital lending platforms since they make the financing process more efficient and speedy. LoanTap is no exception to the rule that fintech lenders make the user experience as easy as possible for borrowers. Obtaining an instant salary loan is an easy procedure.
In only a few clicks, you can apply for a salary advance loan.
Step 1: Go to the LoanTap website or download the LoanTap app to your smartphone.
Step 2: Complete the online form with the relevant information.
Step 3 – Attach the following identification documents to your account:
PAN Card, Aadhaar Card, Driver's License, Passport, and the last three months' salary slips
Statements of bank accounts from the previous six months
Step 4 – You've completed your task. While the LoanTap staff examines your application, you must wait.
If your credit score is acceptable and you meet the other standards, your loan application is likely to be granted and the funds deposited into your account. Within 24 hours, the entire procedure is completed.
What are the benefits of a LoanTap Salary Advance Loan?
Salary advance loans are available for a period of 3 to 12 months.
A monthly interest rate of 2.5 per cent is applied.
Over the course of the loan, the loan must be repaid in equal monthly payments.
On loans up to Rs 50,000, there is a processing cost of Rs 2500 plus GST, and on loans over Rs 50,000, there is a processing fee of Rs 5000 plus GST.
After six months, you can foreclose on the loan without incurring any prepayment penalties.
When is a Salary Advance Loan the Best Option?
When you're in a pinch for cash and need a short-term loan that can be paid back quickly, a salary advance loan is great. It may be any kind of emergency, and you don't want to put it off until next month.
For a Salary Advance Loan, what is the optimum credit score?
When it comes to personal loan applications, a credit score of over 750 is regarded as excellent. Your loan will be approved 98 per cent of the time if you have this score.
How long does a Salary Advance Loan take to process?
A Salary Advance Loan can be processed in as little as 24 hours, making it ideal for emergency situations.
The pressure of managing the month-end credit crisis is resolved with a salary advance loan.
There is no need to be concerned in the event of an emergency because a fast loan can be obtained within 24 hours. When compared to a traditional personal loan, the term of a Salary Advance Amount is very short, ensuring that you repay the loan quickly.
You can choose between a Salary Advance Loan and an Instant Personal Loan depending on the quantity of money you need.
LoanTap is aware of the many needs that may arise at the end of the month, which might be a financial strain for a working professional. Borrowing money from relatives and friends can be unpleasant, and unorganized money lenders charge high-interest rates. LoanTap provides a simple and secure way to get short-term cash without the bother. It allows you to maintain financial control by providing a structured short-term financial product that is simple to get and can be repaid in equal monthly payments over a short period of time. If you don't have a credit card, this is a great way to have your month-end expenses taken care of quickly.
So, if you're short on funds at the end of the month, take out a salary advance loan or an instant personal loan to help you get by.
So, if you want an immediate salary loan in Mumbai for salaries over 30,000 in just a few clicks Visit our website https://loantap.in/ for more information about a Salary Advance Loan, and we would be happy to assist you.