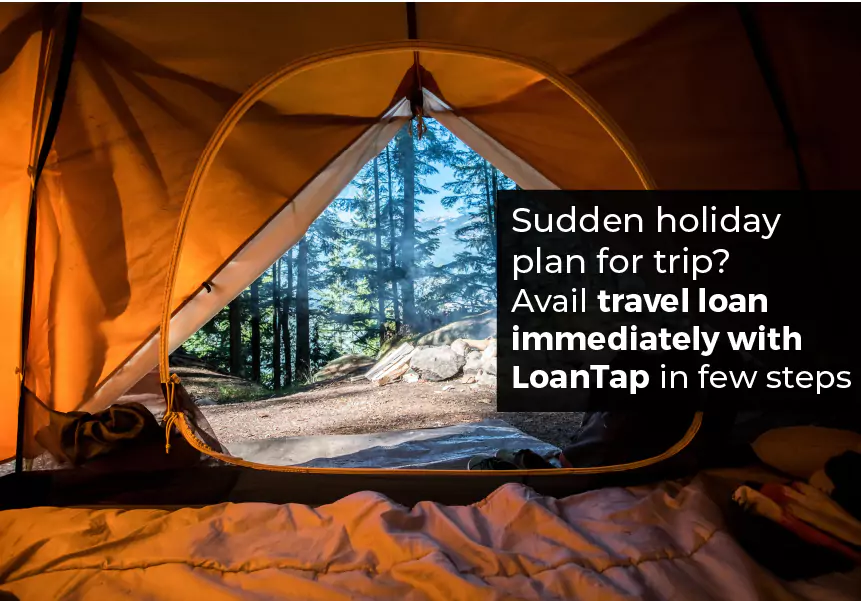 Published on : December 19, 2021
"In matters of healing the body or the mind, vacation is a true genius."
Bored of the same routine? Do you want a break? A few days away from the crowd and cacophony of daily life. Do you want a restful week with your family somewhere peaceful and serene? Maybe a trip to the mountains or a week by the sea?
You have a week of sanctioned leave and you need to make sudden trip plans. You surf the internet to check out all the possibilities. You narrow down on a few options and check out the travel and stay arrangements.
Decide from available options and select the Destination – If you browse the internet, you are sure to be spoilt for choice, There are so many options available at home and overseas. Depending on your personal preferences you can decide whether you want the seaside or the mountains or a happening city. You will have enough variety to pick from. Try and choose a place that you have never been to before. You will have fun discovering a new destination together as a family.
Identify hotels and select the one that suits your budget – Once you finalize the destination, you can check out the hotels, compare the rates and identify the one best suited for you. You will need to check all the facilities offered by them and whether the place is close to some of the tourist attractions you wish to visit.
Compare the airfare offered by different sites – There are several sites offering competitive rates for different destinations. You can compare the rates and finalize your tickets. In today's
AI-driven world, tour operators will bend over backwards to offer you the best rates once they notice you surfing the net for vacation details.
Decide on the activities that you are going to do – Once you finalize a destination, you should figure out the activities that are available that you would be interested in participating in. Depending on where you are going, there will always be fun things for you to do with your family.
Identify the interesting places to visit – When you are planning a vacation make sure you check out the nearby attractions that you can visit. The internet provides all the information you need. It would be prudent to keep a list of the places you would like to see so that you don't miss out on any.
Arrange the funds – Now that everything is set and the plan is ready, all you need to do is arrange for the funds. Here comes the big question – Where is the money, honey? If you have the funds readily available then there is no issue at all. The problem arises when a sudden trip is planned, you have promised your family but you don't have the funds to make it happen.
In such an emergency you can depend on lenders like LoanTap who will help you convert your dream into a reality. LoanTap offers tailored personal loans that can be used to meet any need for funds.
The idea is to make funds available in an easy, quick and convenient manner so that the urgent need for funds can be met in a stress-free manner. This is the prime reason why instant personal loans appeal to the modern generation. This gives them the opportunity to fulfil their dreams instead of deferring them to the unknown future.
Why are personal loans so popular?
Instant personal loans have become popular for a myriad of reasons some of which are listed below.
Simple eligibility criteria
No collateral
Simple digital process
Minimum paperwork
Quick disbursal
Cheaper than credit cards
Flexible repayment plans
No prepayment penalty after six months
Versatile product
Simple eligibility criteria – Personal loans have very simple eligibility criteria. If you are an Indian citizen or resident over the age of 21 years and below 60 years and earning a net monthly income of over Rs 30,000, you can apply for a personal loan at LoanTap.
No collateral – Personal loans, being unsecured loans, can be obtained without the need to provide collateral. This makes them very popular among the younger generation who are just into their first job.
Simple digital process – The process to be followed is very simple involving filling up an online form and uploading the identification documents.
Minimum paperwork – The best part about online personal loans is the elimination of extensive paperwork. The traditional loan process involves filling multiple forms and submitting photocopies of documents. The online personal loan process completely removes this replacing it with a single form and upload of a few mandatory documents.
Quick disbursal – Compared to the traditional loans, getting a quick personal loan online is as quick as saying 1-2-3. Traditional loans can take days or even a week while an online loan is credited in minutes or hours.
Cheaper than credit cards – Did you know that personal loans are actually cheaper than credit cards. Credit cards are useful only when you pay the money on the due date. Else they levy a monthly interest at 2-3% on the balance which works out to a whopping 24-36% annually. Personal loans, on the other hand, are much cheaper at 10-20%.
Flexible repayment plans – Personal loans can be repaid using flexible repayment options offered by most lenders.
No prepayment penalty after six months – If you foreclose the loan after six months, there is no prepayment penalty involved.
Versatile product – Unlike secured loans like home loans or vehicle loans which are for a designated purpose, personal loans can be used for any legal purpose.
How does one apply for a personal loan?
Applying for a personal loan from LoanTap is like taking a walk in the park. It is so simple that even a child can do it.
Step 1 –
Visit the LoanTap website or download the LoanTap app on your smartphone.
Step 2 –
Fill up the online application with the required information.
Step 3 –
Upload the following documents –
PAN Card
Aadhaar Card/Driving License/Passport for KYC proof
Salary slips of the last three months
Bank statements for the last six months
Step 4 –
Wait for LoanTap team to verify your documents and credit score. If all the parameters are satisfactory, your loan will be approved.
Step 5-
Your loan amount will be credited to your mandated bank account. The entire process will not take more than 24-36 hours.
LoanTap offers loans from Rs 50,000 – Rs 10,00,000 for periods ranging from six months to sixty months. Annual interest rates start from 18%.
LoanTap understands the importance of dreams and aspirations. Imagine planning a family vacation with so much enthusiasm and interest and seeing it fizzle out because of a shortage of funds. Life is short and you must live it kingsize. There is no sense in deferring every gratification to an unknown future. You need to find solutions that will let you enjoy the benefits right now. LoanTap helps you to do just that by offering you tailored personal loans that can handle your emergency needs for money.
Don't let a temporary shortage of funds deter you from taking the much-needed family vacation. Let LoanTap step in and address your requirement. Use an instant personal loan to satisfy your emergency need for funds. Enjoy your vacation and repay the EMIs over a pre decided tenure. Now, that's like having your cake and eating it too!
To know more about LoanTap and the various personal loans it offers please visit our website https://loantap.in/ and we will be glad to assist you.