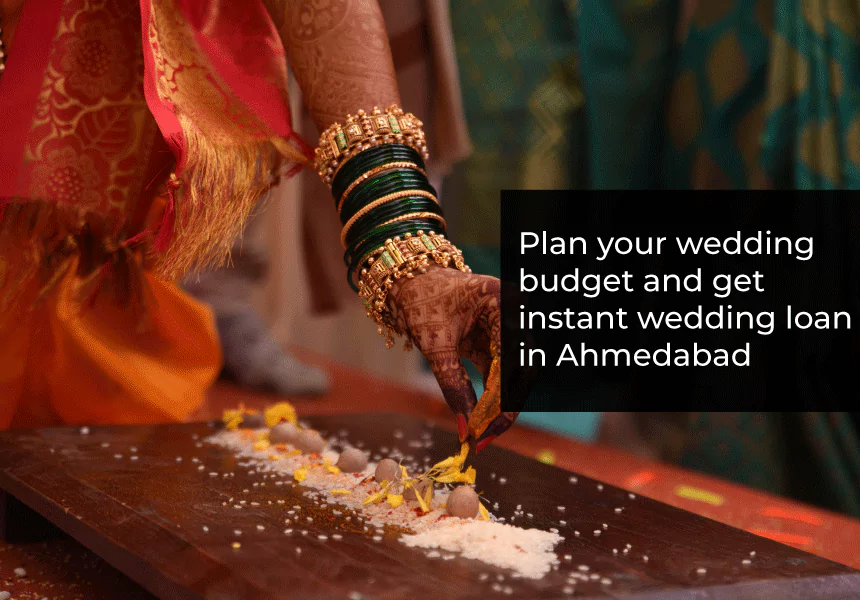 Published on : February 11, 2022
Famous for the magnificent Red Fort and crowded Chandni Chowk, Delhi is the heart of the second most populated country in the world. It is popularly known for its delicious cuisines, historical monuments, and ancient artifacts. The Capital City of India is home to the largest market of spices and a leading commercial center. The younger generation and tourists love Delhi, as it is one of the fastest developing cities in the world.
The city surprises you with many opportunities such as entertainment, extensive options to enjoy weekends, exciting nightlife, picnic spots for fun with family, and big shopping markets. From deep-rooted history to relishing food served at many locations, everything about Delhi is cool and inspiring.
However, enjoying a quality lifestyle in a city full of hopes add more expenses to your wallet. Running out of cash in the middle of the month becomes a financial obligation to meet needs, and this is where Advance Salary Loan comes to rescue you.
But, first, let's learn the definition of an Advance Salary Loan.
Advance Salary gives you immediate funds to cover urgent needs like bills, house rents, medical surgeries before your company credits the next salary to your account. It is a short-term loan against your monthly salary with a decent loan amount to pay for your expenses without delay. Let's look at the details of the advance salary loan and how you can avail of the loan.
How Does Advance Salary Loan Work?
Some expenses wipe out monthly income resulting in a lack of funds before the salary is due to be credited. An advance loan is similar to a personal loan and helps to cover financial shortfalls by providing a loan amount of up to 2.5 times your salary. You can request a loan any time during the month. It offers you an EMI option to pay off the entire loan amount.
Loan Amount- LoanTap offers you an amount ranging from INR 25,000 to INR 1,00,000. The final loan amount calculation depends on your annual income and CIBIL score.
Loan Tenure – This term loan is easy to pay in the Fixed EMI over a tenure of 3 months – 12 months. Choose the tenure period as per your financial capability and the exact loan amount.
Processing Fee – Rs 2500 +GST apply on a loan amount up to Rs 50,000 and Rs 5,000+ GST for loan amounts higher than Rs 50,000.
Why should you Choose Advance Salary Loan in Delhi
Fund needs arise without warnings. In such situations, the salaried professional needs money when the monthly expenditure burns a hole in the pocket. What are those unforeseen circumstances that force you to look for a quick pay loan? Here are the following reasons for which you might require an application to get an Instant Salary Loan:-
It could be your family member or you falling ill suddenly or needing urgent medical treatment. Your salary may be inadequate to cover the medical bills. So, you can avail of an instant loan to avoid cash flow issues in the future.
Repairing cars or bikes requires a considerable amount of money. If you don't have sufficient balance in the account, a quick advance loan can save you from embarrassment. It will cover all the damages the vehicle suffered and spare your savings.
You missed the education fees of your children, which is also a part of your monthly budget. Sometimes, Education Institutions might charge extra fees for activities or trips. Fulfill your child's education needs by availing the salary loan and get the cash quickly.
Your dear ones are getting married soon or celebrating a big moment in their life. For that, you should have enough funds to buy them a decent gift. Birthdays and anniversaries of your partner and parents need finances to have a big celebration. Surprising ideas and gifts can dent your savings. It's better to take the instant salary loan as a go-to-option and bring happiness in the lives of your spouse or kids.
Other unforeseen expenses can create an imbalance in the monthly budget. If your salary only helps meet the monthly expenditures, Early Salary Loans give you extra funds to handle emergencies. An advance salary loan online can finance your unexpected expenses.
Features and Benefits of Early Salary Loan in Delhi
LoanTap offers you a quick and accessible lending platform to avail of any loan instantly. They will disburse the loan amount in less than 24 hours. Similarly, there are some other features and benefits of Instant Salary Advance Loan:-
Instant Disbursal: You can get the sanctioned loan amount within 24 -36 hours. Download the LoanTap app and get the loan approved instantly in just a few clicks.
Paperless Application: You need only the basic documents for availing of all the financial products. It requires you to upload the documents, including personal and bank details.
Flexible Repayments: This LoanTap Term Loan offers a flexible repayment period to repay your loan. You can choose the EMI to repay your loan in easy installments.
Unsecured Loans: There is no need to submit any collateral or security to get the instant disbursal of the loan amount. It does not require any third-party permission to avail.
No Hidden Charges: LoanTap offers a transparent process to apply for the loan application without any prepayment charges or hidden costs. It will require processing fees.
Advance Salary Loan Eligibility Criteria
With LoanTap, borrowers need to qualify the certain eligibility criteria for the loan approval. Getting a loan from NBFC like LoanTap depends on a number of facts, which are mentioned below:-
| | |
| --- | --- |
| Identity | Applicants should be an Indian citizen or resident of India. |
| Age | The Minimum age should be 21years while the maximum age is 60. |
| Occupation | You should be a working employee, self-employed person, or businessman to avail of the loan |
| Income | You should have a minimum income of 40,000 per month. Personal Loans are available for those with a steady source of income. |
| Credit Score | Your CIBIL or credit score should be high (680-730) to apply so that the loan can be sanctioned. Any bad credit history will reject your loan application. |
Documents Required for Advance Salary Loan
Salary Loans will help you pay off big-ticket expenses easily. It is a cheaper option than credit cards that charge much higher interest. While applying for the online instant loan, you will need the following documents to submit on the LoanTap website:-
Identity proof: Any one document from PAN Card, Aadhaar card, Voter's ID Card, driving license, passport, etc.
Address Proof – Any one document from PAN Card, Voter's ID Card, Aadhaar Card, passport, driving license, etc.
Age Proof – Salary slips or financial statements of your business
Income Proof – Any one document from Aadhaar card, Voter's ID card, driving license, passport, utility bills, etc.
Bank statements of the last six months,
To complete the online application process, they will go through your application and verify the documents you uploaded on the website. They will get verified by the lenders.
After your application matches all the suggested parameters, they will complete the credit checks and KYC to activate the instant disbursal online. As soon as the process is done, the loan amount gets credited to your account and you can withdraw the amount.
Wrapping Up!
LoanTap offers you an option of pre-closing the loans as soon as your account gets credited with next month's salary. There will be no foreclosure charges if you want to prepay the amount. Salary Advance Loan will help you with living expenses in Delhi.
Use the LoanTap Salary Advance loan to manage your month-end cash crunch in an expensive city like Delhi. It will help you relieve your stress and worries. Whatever your financial needs are, choose Advance Salary Loan in Delhi, LoanTap can help you in just a few steps.