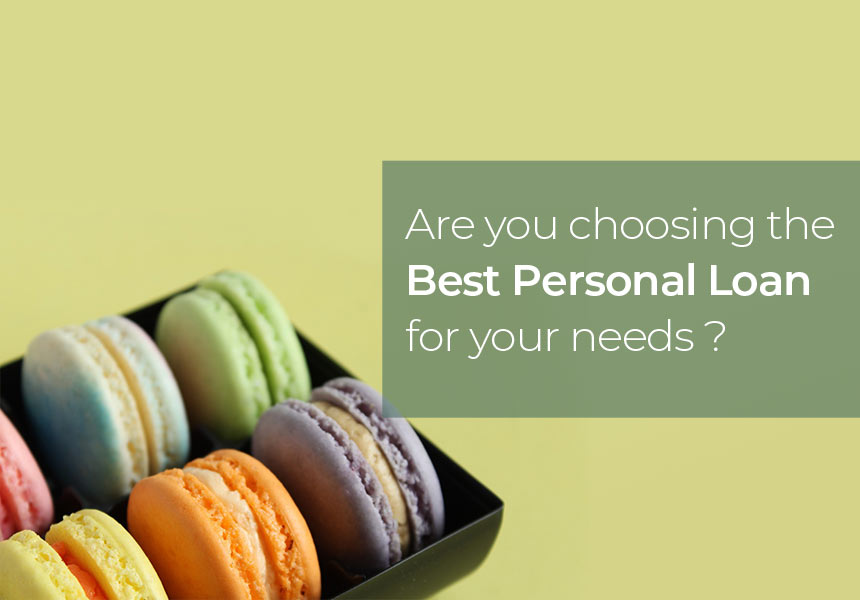 Published on : March 12, 2020
Personal loans are gaining a lot of traction among borrowers due to its unsecured nature, easy availability, less processing time, and hassle-free documentation. It is the simplest means through which you can raise money when you need it the most, be it for covering a medical bill, paying for your marriage, or funding a family vacation. However, most Personal Loans are available in a standard, one size fits all approach, with little or no customisation.
Different needs may often require different solutions. Thus, Here are five different alternatives to a vanilla personal loan which can come handy when you are in dire need of cash.
Lets Dive In
1. Advance Salary Loan
We are often advised that saving at least 20% of your income is critical to meet emergency situations in the future. But, what if that amount is not sufficient to cover these unforeseen cash needs? You may be expecting cash from another source in some time as well, so you need the financial assistance only for a brief period. In such situations, many people would prefer a personal loan. But since various lenders provide such loans for a minimum of 12 months, it may not be a viable solution. So, this is where Salary Advance Loan comes into the picture.
Salary Advance Loan is a quick and reliable option for those who need immediate funds at lower interest rates and for a short period of time. Basically, these are short term loans provided to the employees against their salaries to meet instant cash expenses. Further, the paperless and hassle-free application process makes it easy to avail this loan. All you have to do is fill out an online application form and upload the required documents. Once approved, the amount of the loan is directly disbursed into your account within a couple of hours.
Following are the few scenarios where salary advance loans may come handy:
In case of immediate hospitalization, availing an advance salary loan can take care of your medical expenses.
These loans are also useful when you don't have enough funds to pay your monthly utility bills.
Last but not least, the salary advance loan is a good idea when you want to make an expensive but important purchase.
Related Blog : Advance Salary Loans – Perfect Fit for The Millennial Lifestyle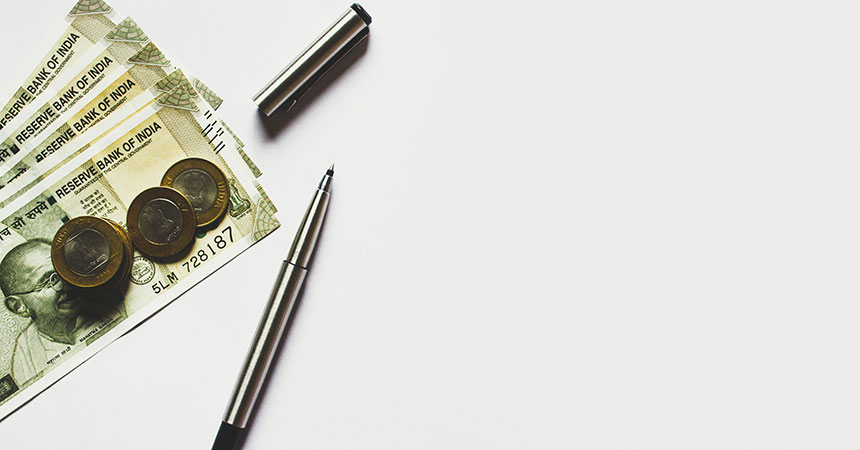 2. Personal Overdraft
Unexpected situations strike without warning, giving you no time to make arrangements for funds. So, whenever you find yourself in situations where you are strapped for cash, a personal overdraft can be perfect for you.
A personal overdraft is a cash on the go facility provided by various financial institutions. This facility lets you make multiple withdrawals and gives you the liberty to pay as and when possible.  Through this instrument, you can quickly raise funds to overcome your urgent financial expenses, such as unplanned medical treatment, settlement of your previous debts, accidental mishaps, car breakdown, or an unexpected work trip.
The most significant advantage of an overdraft facility is that you only pay the interest on the amount you withdraw for a specified time.
Related Blog : Overdraft Facility For Salaried – All You Need To Know
3. Rental Deposit Loan
Nowadays, many people have started relocating to different cities in search of new job opportunities and a better way of living. Moving to a new city can be an exciting way to start your career. However, it does come with its share of challenges, such as seeking rented accommodations and arranging funds to pay security advance.
In metro cities, landlords demand a security deposit equivalent to three to nine months' rent before letting out their homes. Since these funds are required within a short time, it can put a financial burden on salaried professionals. Therefore, paying off such expenses via rental deposit loan is the most convenient solution to avoid such shifting woes.
With the rental deposit loan, you can easily pay the security deposit, without depleting your existing savings. And the best part is that the tenant is liable to pay only the interest amount till the termination of the lease, whereas the principal amount, i.e., the deposit is refunded back by the landlord when you vacate the house.
Related Blog : Rent a Dream, Not a Home! With Personal Loan For Rental Deposit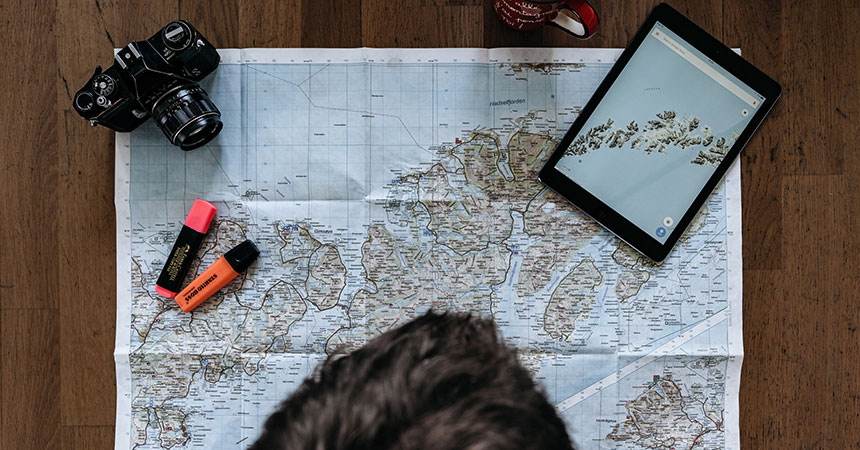 4. Travel Loan
Whether it is backpacking through the mountains or enjoying sandy beaches, travelling is the most desired leisure for all. But sometimes our budget doesn't even allow us to think of it. Well, don't fret because travel loans can help make your trips unforgettable so that the lack of funds doesn't deter you from fulfilling your travel dreams.
Travel loan is increasingly becoming popular, especially with the millennials. These are a type of personal loan available to cover different travel expenses. So, whether you are travelling abroad or domestically, a travel loan can take care of your flight bookings, hotels bills, and other travel finances, thus keeping you secured for other essential purposes.
Additionally, they often come with customisations that provide you a breather post travel. Moreover, since there are no restrictions on the use of this loan, you can travel to any destination of your choice.
Related Blog : Guide to Travel Loan : Fuel your Travel Aspirations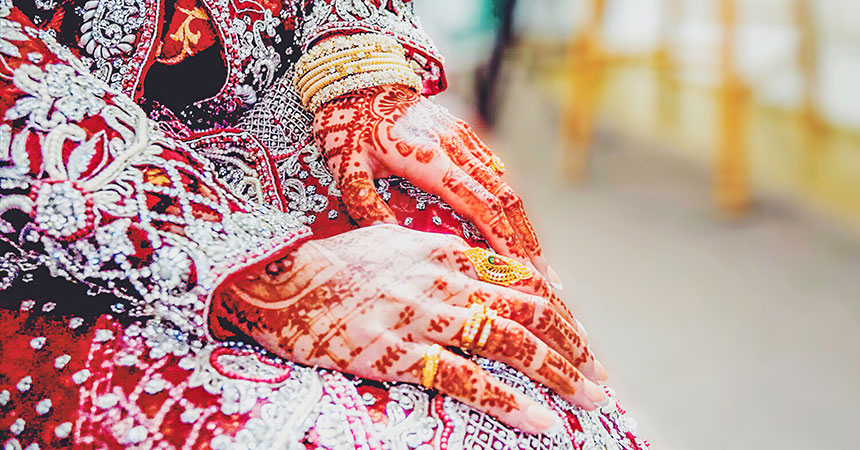 5. Wedding Loan
Marriage is a joyful affair that comes with its share of trials and tribulations. There is no denying the fact that people love to go big when it comes to weddings. But with the rising costs of weddings every year, it has become quite challenging to make your big day a memorable and fun experience for all. And, you cannot forget the many expenses associated with it, such as booking hotels in advance, wedding invitations, caterer's fees, buying jewellery and dresses for different ceremonies, and much more.
What if you don't have the required budget to finance your wedding? Can you avail  a loan to cover your wedding expenses? The answer is YES.
A marriage loan can be your best bet if you wish to plan a lavish wedding without any financial worries. Like travel loan, a wedding loan is the best personal loan option targeted to finance weddings without the compromise on celebrations.
While such loans can tempt you to spend more on your wedding, it is advisable to go for them only if you have an effective plan to repay it on time.
Related Blog : Tips For Managing Marriage Finances
Final Thoughts
When you are in urgent need of cash, the only option that comes to your mind is a personal loan. However, it's worth considering other customised loans to grab the best personal loan deal out there.
---
Download our Instant Loan App – Google Playstore / Apple App Store